The Land Rover Discovery is currently in its fourth generation and will receive a full redesign this year as it moves to its fifth generation. Here are 5 things we know about the 2017 Land Rover Discovery.
1. Design
The Land Rover Discovery will probably be the brand's last model to incorporate the new design language introduced with the Range Rover Evoque. The Defender is awaiting a full redesign as well, but that's expected to look something very different, rather unique. The fifth generation Land Rover Discovery's design will be based on that of the Land Rover Discovery Vision concept that was introduced at the 2014 New York International Auto Show. 'Stadium seating' for seven passengers under a stepped roof would continue to be a feature of the SUV in its fifth generation.
2. Mechanicals
The Land Rover Discovery Mk5 will be based on the PLA (Premium Lightweight Architecture) platform. While nothing has been announced so far, it's natural to expect 2.0-litre four-cylinder and 3.0-litre six-cylinder petrol and diesel engines from the company's other latest models. All-wheel drive will be standard, while transmission choices may include 6-speed manual and 9-speed automatic.
3. Features
The 2017 Land Rover Discovery will come with all familiar features from the other Land Rovers like InControl infotainment system with touchscreen colour display, Meridian Audio surround system, Engine Drag Torque Control (EDC), Trailer Stability Assist (TSA), Hill Descent Control (HDC), Roll Stability Control (RSC) and Traction Control System (TCS) among others.
4. Production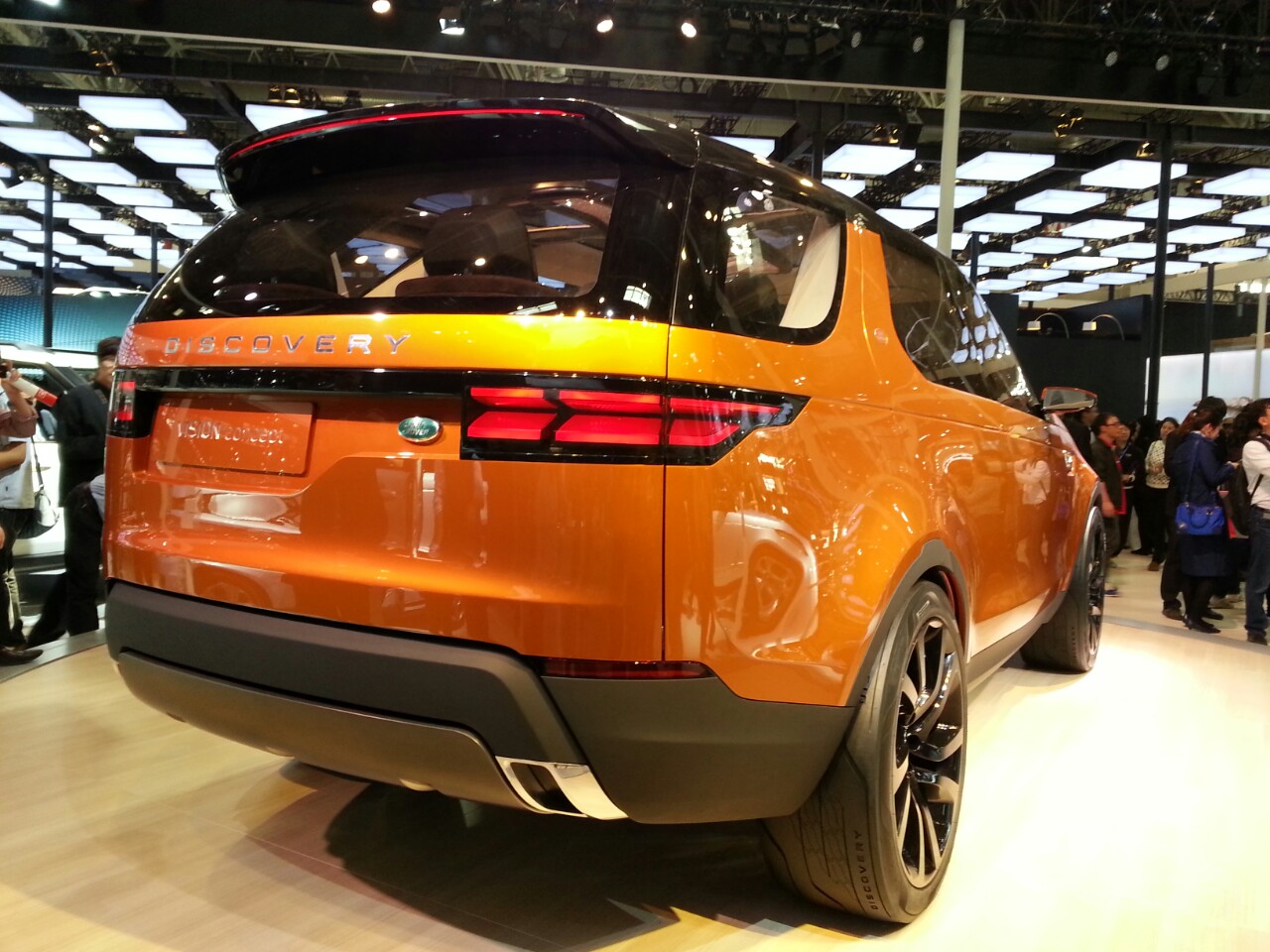 The 2017 Land Rover Discovery will be built alongside the Range Rover and Range Rover Sport at the company's plant in Solihull, England.
5. Launch
The 2017 Land Rover Discovery will be launched in late-2016 in the UK and other first markets in Europe.