Honda's monocoque pickup truck gets a more conventional design.
Honda has released a teaser of the redesigned 2017 Honda Ridgeline crew cab in its showroom specification. The first-ever Honda Ridgeline was unveiled at the 2005 North American International Auto Show, and 11 years later, it will enter its second generation at the same venue next month. Honda had teased the new Ridgeline by unveiling a Baja race version at the SEMA convention in November.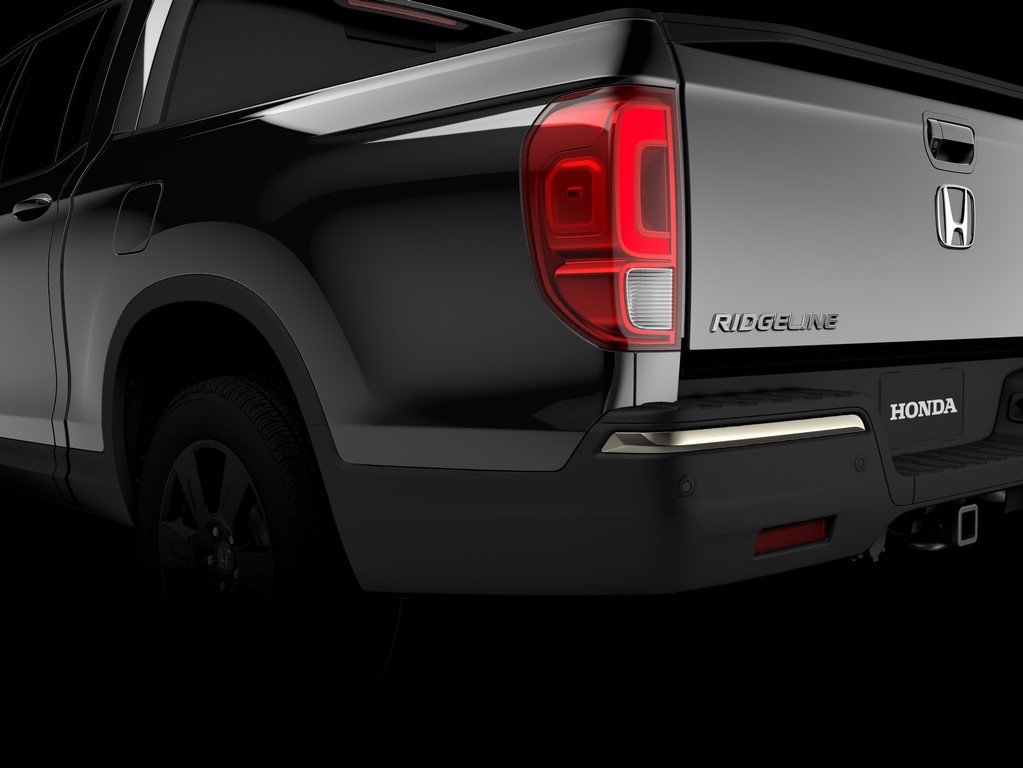 Unlike the first-gen model, the second-gen model takes a more conservative approach to its design. The weird sloping buttress has been dumped with the redesign. The fenders are now rounded, unlike the previous-gen model's squared design. The rear bumper is surprisingly almost unchanged, while the rear window has dropped its slant. The tail lamps feature C-shaped graphics.
The front-end is still a mystery, but spyshots have indicated that it will be similar to the third-gen 2016 Honda Pilot.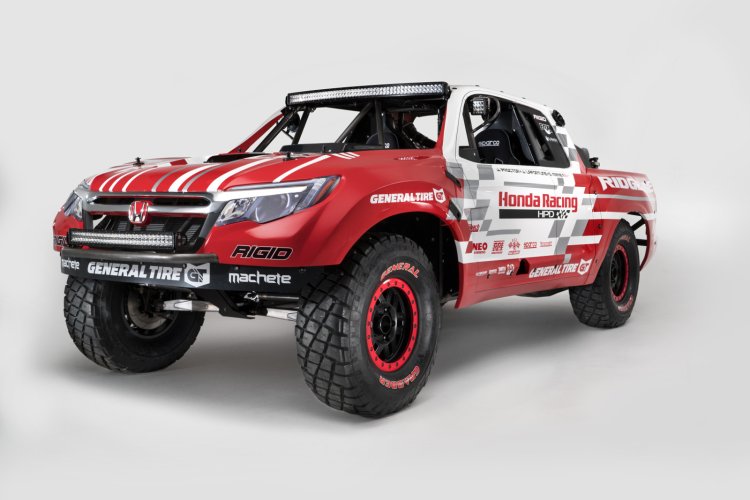 The 2017 Honda Ridgeline will be based on the third-gen Honda Pilot's new unibody platform. The crossover's 280 hp 3.5-liter i-VTEC naturally aspirated V6 gasoline engine is likely to offered in the all-new pickup truck. Transmission choices may include 6- and 9-speed automatic. Both front-wheel drive and all-wheel drive drivetrain layout choices should come.
Also Read: Honda Clarity Fuel Cell showcased at Tokyo Motor Show
The 2017 Honda Ridgeline will go on sale in the U.S. market in H1 2016. In Canada, it will go on sale by Summer 2016. It will be produced by Honda Manufacturing of Alabama, Inc., in Lincoln, Alabama.