To go on sale in the U.S this winter.
Honda has announced that mass production of the 2017 Honda CR-V has commenced at the East Liberty Auto Plant (ELP) in Ohio. America's most popular crossover, in its all-new avatar, will start arriving in showrooms across the U.S this winter. The East Liberty Plant employs 2,350 associates and has a yearly capacity 240,000 passenger cars and light trucks. The 2.8 million square foot facility started production in December 1989 and currently makes the Honda CR-V and the Acura RDX.
The Ohio plant is not only the first plant in the world where the fifth generation CR-V is in mass production, but also the first time a Honda plant in the U.S. has led the mass production of a global model. The new CR-V is also confirmed to be manufactured at Honda of Canada's plant in Alliston, Ontario, and Honda Manufacturing of Indiana in Greensburg. These plants will focus on the American demand.
The new CR-V will launch in three variants: LX, EX, EX-L and Touring. While the base LX packs the same 2.4L VTEC N/A four cylinder engine with 184 hp and 180 lb.-ft. (244.05 Nm) of torque, rest of the grades are powered by Honda's new 1.5L turbocharged engine that outputs 190 hp and 179 lb.-ft. (242.69 Nm) of torque. An Earthdreams CVT unit is fitted as standard across the range.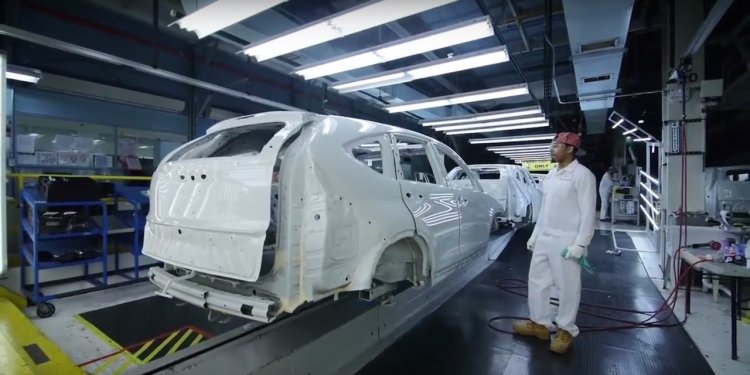 Also Read: Honda Pilot & Honda Ridgeline displayed at 2016 Bogota Auto Show
As for its launch in India, it is reported that Honda Cars India Limited (HCIL) has serious localization plans for the incoming CR-V, thus relying less on components imported from the CR-V's ASEAN production hub Thailand. Expect the fifth gen CR-V to arrive in India in H2 2017.