Current model has been on the market since 2010.
During a presentation at the SIAM conference this week in New Delhi, General Motors India shared the first teaser of the next generation Chevrolet Beat, which it confirmed, will launch in 2017. The company had stated in June that the compact sedan version of the new Beat would also go into production.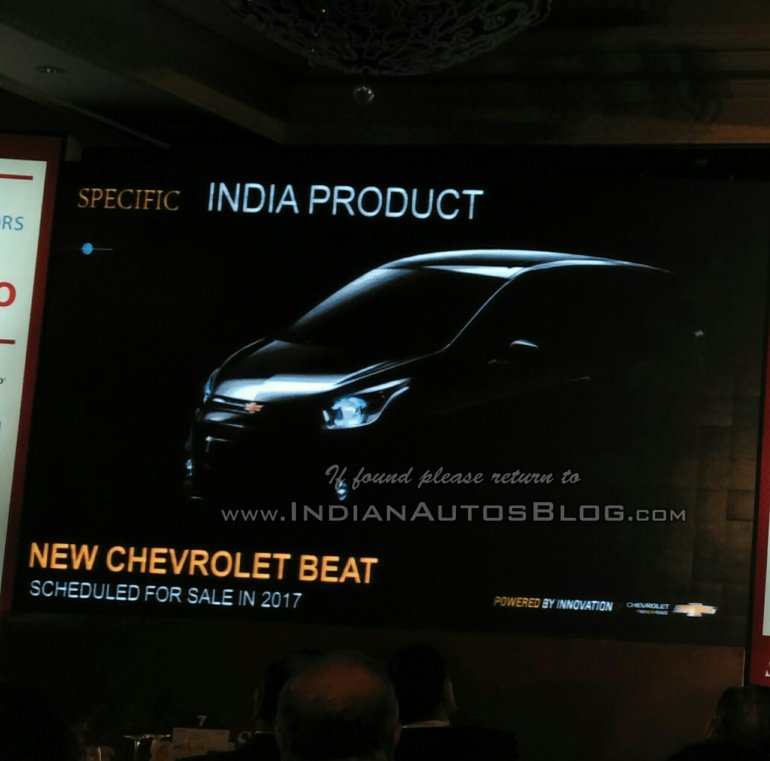 While the finer details of the car's design are hidden, the proportions of the current Beat is not going to be changed. The car's sloping rake, elongated headlights, rising beltline and the new dual port grille feature on the new vehicle. It appears to not be significantly larger than today's car, which measures 3.64 m long, 1.59 m wide, 1.52 m tall, and has a wheelbase spanning 2.37 m. The current vehicle's platform could likely be reused on the replacement.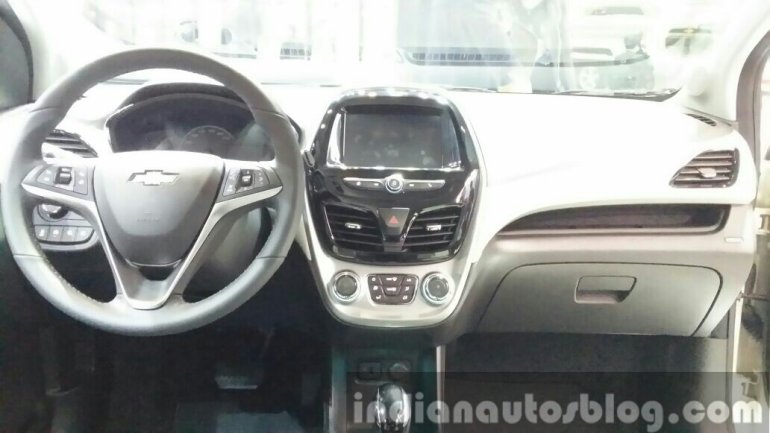 The 2017 Beat bears some similarity to the international third-gen Chevrolet Spark in the grille and foglamp area. GM India could consider bringing the MyLink infotainment system as a touchscreen and a dual tone dashboard has become commonplace across the Indian car market, whereas the 936 cc three-cylinder diesel engine (1.0 XSDE) from the current model that outputs 57.1 PS and 142.5 Nm, with updates, could soldier on.