We love getting you all the inform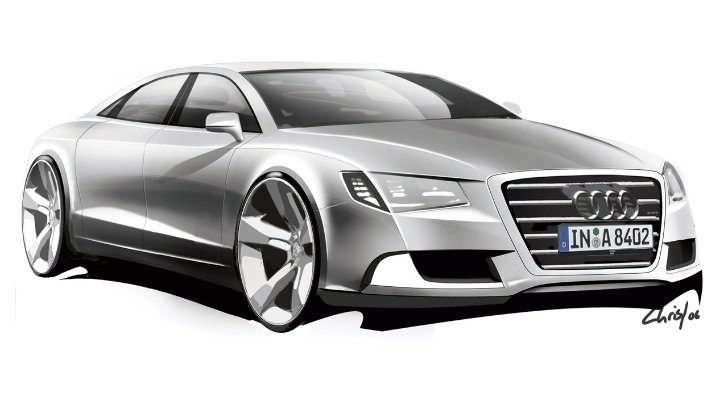 ation of next generation replacement models of the existing cars. This time, we bring you the details of the next generation Audi A8 scheduled to hit the stands no sooner than 2016.
The next generation Audi A8 will be a major departure from the current one. Not only would it be a complete redesign it will also ditch the current platform in favor of the new MSB modular architecture.
CarandDriver reports that the next generation Audi A8 will not have an all aluminum architecture. Instead, it will have an "aluminum hybrid" structure which would include high-strength steel and composite materials.
It will also move away from the MLB platform to the MSB architecture – a modular platform expected to underpin everything from Porsche and Lamborghini sports cars right through to the Porsche Panamera and Bentley sedans. Clearly, this platform is better equipped for more powerful engines and better driving dynamics.
But before the next generation model kicks in, the Audi A8 will receive a facelift early next year. The design changes are not clear yet but the engines will be upgraded.
The V8 TDI unit will be boosted to over 400 hp, while the W12 unit might receive a twin-turbo setup.
Stay tuned as we get you more details on the updated Audi A8.
[Source: Caranddriver.com]