18% overall improvement in fuel consumption and emissions.
Post its world premiere last month, Toyota has revealed the technical specifications of the 2016 Toyota Prius.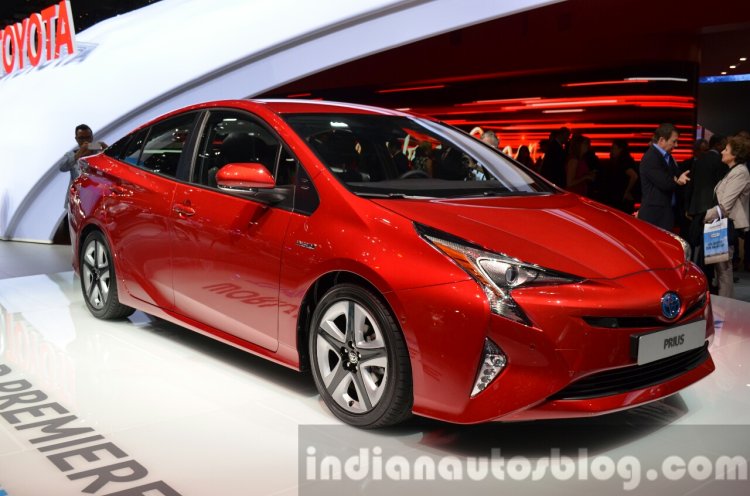 At the tape, the 2016 Prius measures 4,540 mm in length, 1,760 mm in width, 1,470 mm in height and 2,700 mm in wheelbase. It has a 502 liter trunk. The new Prius, which is based on the TNGA (Toyota New Global Architecture) platform, promises 60 percent better rigidity thanks to laser screw welding, strong adhesives and a cylindrical frame.
The 1.8-liter four-cylinder DOHC engine will develop 97 bhp at 5,200 rpm and 142 Nm of torque at 3,600 rpm. The electric motor, which sources power from a new nickel metal hydride battery, contributes a further 71 bhp. The petrol engine now delivers 40 percent thermal efficiency, which the company says is comparable to a diesel motor. The final word is that the new Prius promises an 18 percent improvement in fuel efficiency and emissions.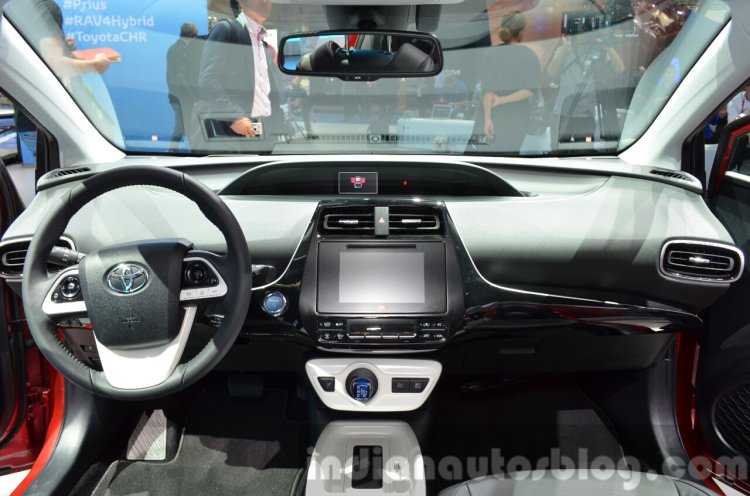 Inside, Toyota details the new color head-up display, a new S-FLOW function for the automatic climate control (which detects if the front and rear seats are occupied) and a dual 4.2-inch display which presents speed, fuel level etc. on the left and driver selected preferred content on the right.
On the safety front, the 2016 Prius comes with adaptive cruise control, pedestrian recognition, Blind Spot Monitoring, Rear Cross Traffic alert, and a new 'intelligent' parking sensor system.
The 2016 Toyota Prius will be showcased at the forthcoming Tokyo Motor Show this month.
2016 Toyota Prius - Press Release
[Slideshare direct link]