Fuel efficiency is expected to improve by 10 percent.
Indonesia's Otomotif Kompass reports that it has driven the 2016 Toyota Innova as part of a media program, however, an embargo prevents the publication from sharing images during the drive. The publication drove the Innova diesel, which is powered by the all-new 2.4-liter GD diesel engine.
First up, the publication states that NVH levels are improved in comparison to the previous generation Innova powered by the 2.5-liter KD diesel engine. The publication placed a bottle of water on the engine of both generations of the MPV, and observed that vibrations were considerably less on the 'GD' engine, which is equipped with Toyota's VNT turbo-intercooler system.
On the move, the 2016 Innova diesel makes itself audible only post 2,000 rpm, the report reads. Below this figure, the test team report that it is hard to distinguish between the petrol and diesel variants of the 2016 Innova in terms of noise levels.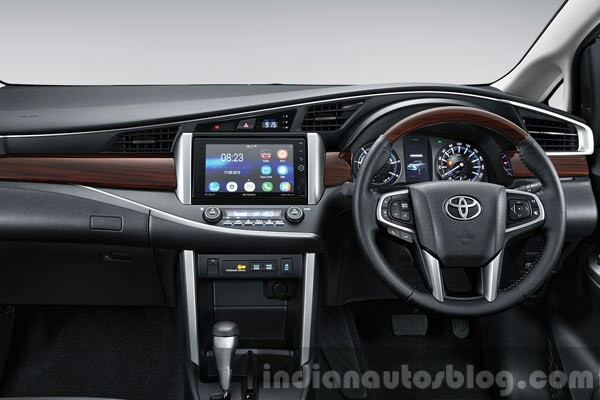 Further, the 2016 Innova is reportedly quicker to hit 100 km/h from zero, and can cruise at this speed at a lower rpm than its predecessor. While numbers are unavailable, the fuel efficiency has also increased on the 2016 Innova, the report concludes. Switching to the GD diesel engine from the KD series improved fuel efficiency by 10 percent in case of the Toyota Hilux Revo, and a similar figure could be expected in case of the Innova.
2016 Toyota Innova - Image Gallery
[Source Otomotif Kompass]