Will be seen on track this year.
Mahindra unveiled the 2016 Mahindra Moto3 race bike and the Mahindra Formula E race car at the Auto Expo 2016 in Greater Noida. Both vehicles will be seen in action in this year's respective races.
2016 Mahindra Moto3 race bike: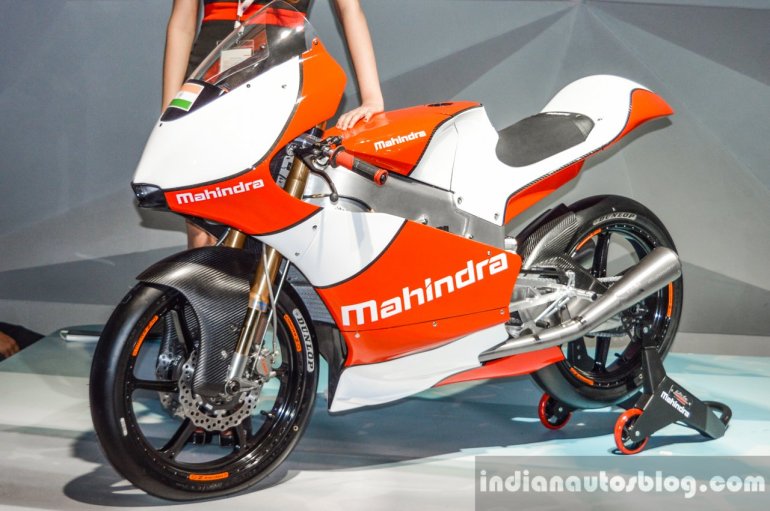 Named the Mahindra MGP30, the 2016 version of the Mahindra Moto3 race bike will be supplied to a few teams for the 2016 Moto3 championship and a total of ten units will be present at the grid. The technical specifications of the MGP30 are not revealed as they are meant to be secretive as per Moto3 mandate, except that the bike is powered by a 250 cc single-cylinder liquid-cooled engine.
The motor is believed to produce around 51 PS of peak power. The kerb weight of the motorcycle is also a mystery, as with any other Moto3 race bike. The MGP30 is however expected to weigh close to 80 kg including a full tank of fuel.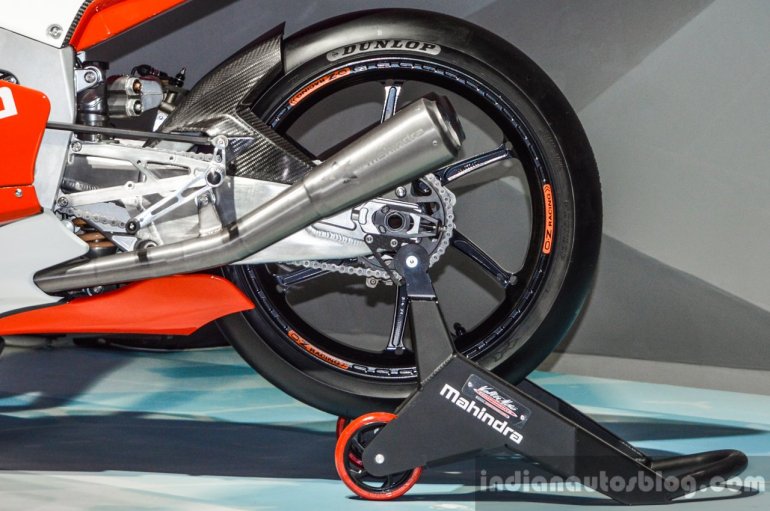 Developed at Mahindra Racing's European headquarters at Besozzo in Italy, the 2016 version is said to have an improved power delivery and acceleration. The top speed and handling are also said to have been enhanced.
Mahindra Formula E race car: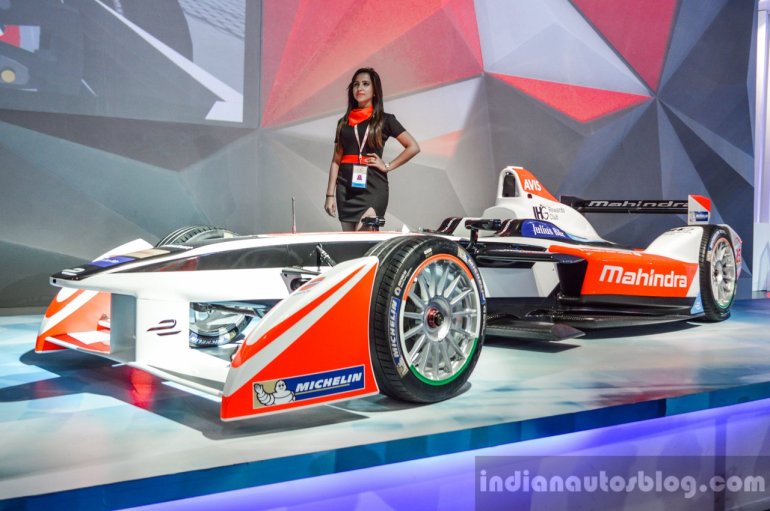 Set to compete in its third season in the all-electric Formula racing championship, the Mahindra Formula E race car has received a new electric powertrain and a revised aerodynamics package. The racer, as per the mandate, features a maximum power of 200 kW (equivalent to 270 bhp), has a race mode / power saving mode that enables the car to run at/below 170 kW (equivalent to 230 bhp), and can accelerate from 0-100 km/h in close to three seconds. It has an electronically restricted top speed of 255 km/h. The powertrain features an electric traction motor and paddle shift sequential gearbox by McLaren Electronics.
2016 Mahindra MGP30 Moto3 race bike at the Auto Expo 2016 - Image Gallery