First ever mid-engined twin-turbo supercar since the legendary Ferrari F40.
What could be considered as one of the stars of this year's Geneva Motor Show is the all new Ferrari 488 GTB. It replaces the critically acclaimed naturally aspirated Ferrari 458 Italia, which means it has some big shoes to fill.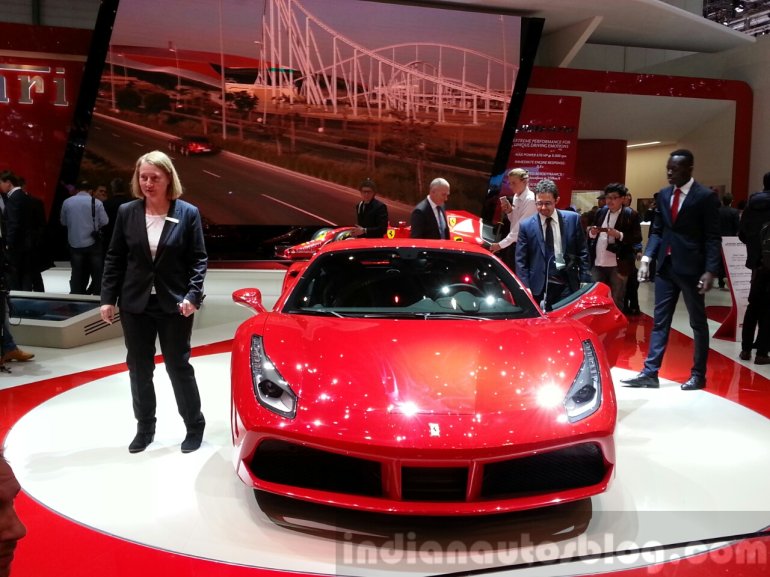 The design of the Ferrari 488 GTB is an evolution of the 458's styling, rather than a new design altogether. With increased focus on aerodynamic efficiency and cooling, the 488 GTB features a revised front fascia with large intakes that channel air through the sculpted nose and towards the side. The most noticeable addition are the side vents, which help in cooling the engine components effectively.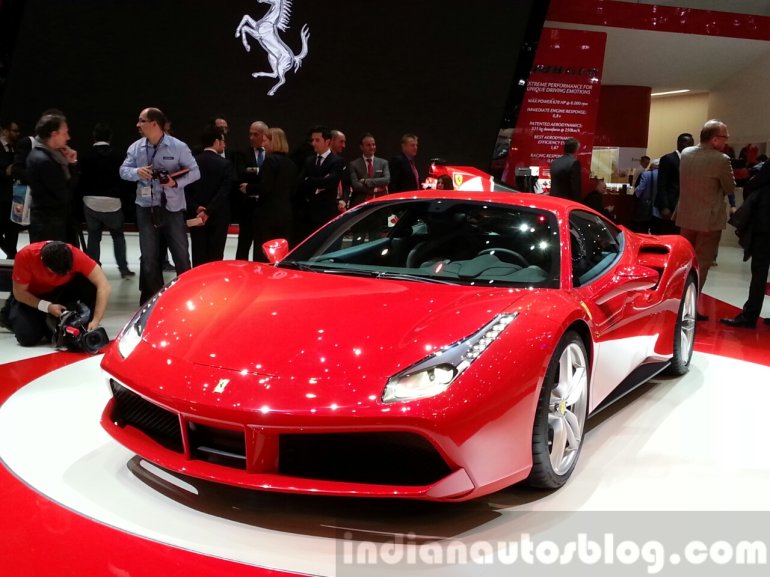 At the back, the 488 GTB comes with a rear end nearly identical to its predecessor. The only distinguishing features are the revised taillights, a slightly redesigned air outlet, and a 458 Speciale-esque rear diffuser with dual exhausts.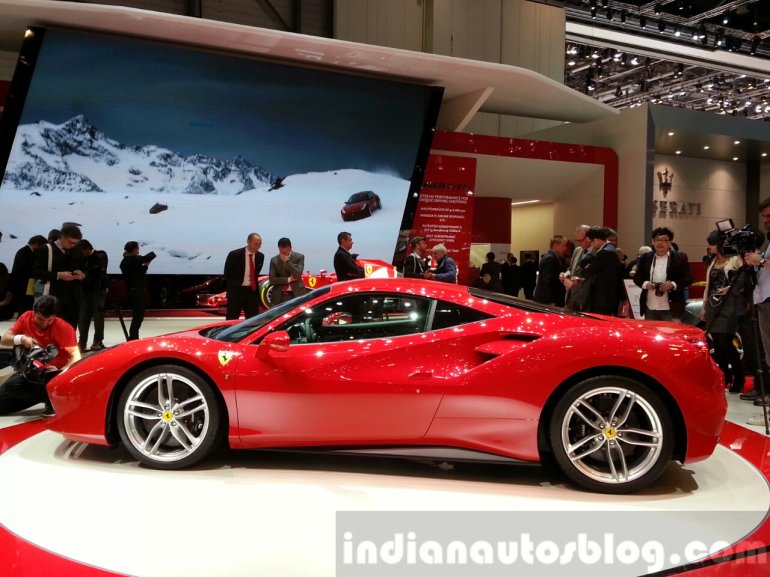 The similarities to the 458 also run inside the cabin, where the only changes are more-angled HVAC vents; and new dials for the infotainment system.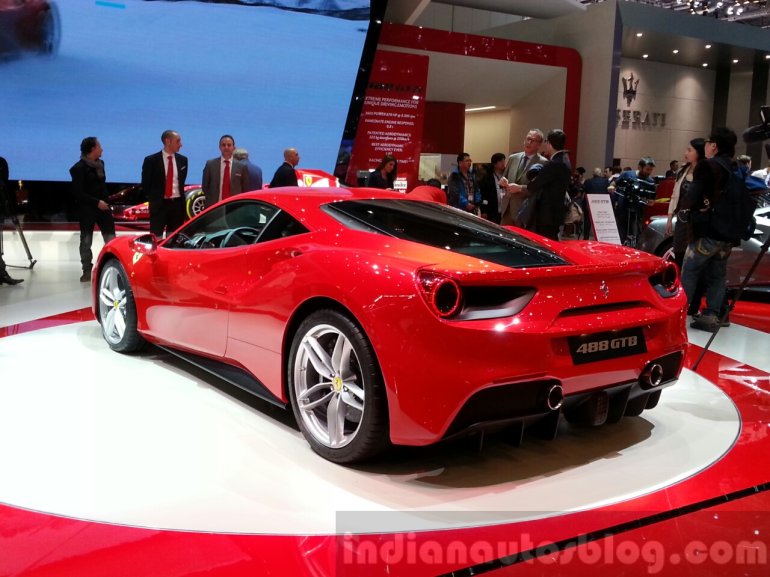 The biggest change is the engine under the hood. The 488 GTB is powered by a a twin-turbocharged 3.9-litre engine that produces 660 bhp at 8,000 rpm and 760 Nm at 3,000 rpm. It's a step up over both the and 562 bhp 458 Italia, and even the 597 bhp 458 Speciale.
Paired to an improved 7-speed double clutch gearbox, the 488 GTB can sprint from 0-100 km/h in just 3.0 sec and reach a top speed of 330 kph.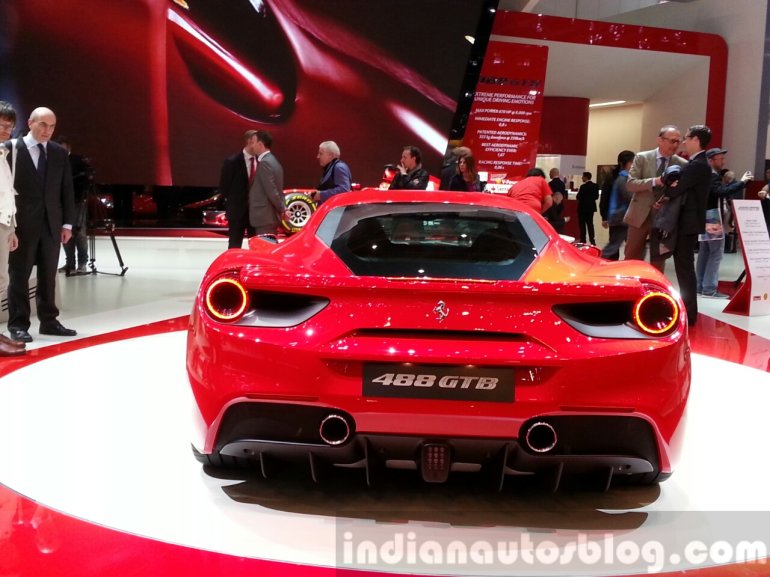 The Ferrari 488 GTB will go into from September 2015, after the 458 Italia range gets discontinued this summer. You can get more details in the press release below.
2016 Ferrari 488 GTB - Press Release
[Can't see the press release? Head over to Slideshare]