Based on the base 2.5L VGT LT 4x2 variant.
GM Thailand has unveiled the 2016 Chevrolet Trailblazer Black Dress Up, which is based on the entry-level 2.5L VGT LT 4x2 variant and priced at 1,244,000 baht. The facelifted Trailblazer went on sale in Thailand last August at prices ranging between 1,244,000 baht and 1,479,000 baht.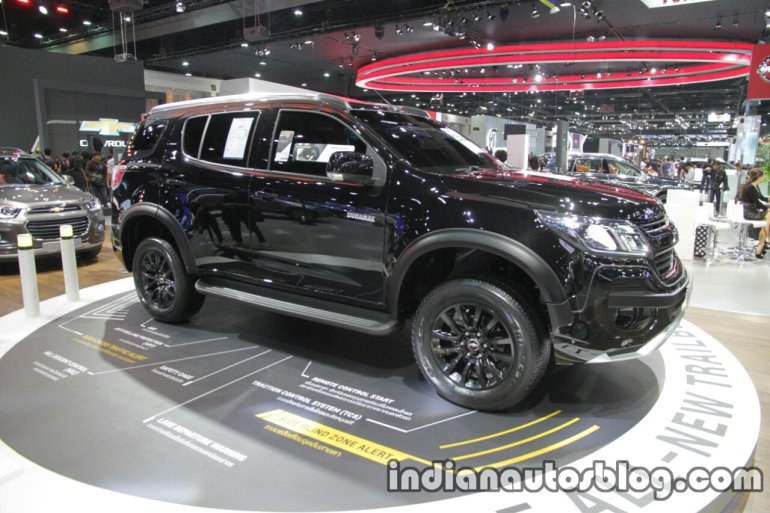 The Trailblazer Black Dress Up is finished in Black Meet Kettle metallic color with 18-inch black painted alloy rims and black Chevrolet bow-tie logo. It gets several other exterior enhancements such as tough black plastic body cladding, contrasting silver skid plate for both front and rear bumpers, chrome-finished exhaust pipe and a roof spoiler.
The Trailblazer comes equipped with knee airbag, rear view camera, remote key with engine start, halogen headlamps with auto function, rear seat climate control, leather-wrapped steering wheel, 7-inch MyLink touchscreen system with Apple Carplay, 4-speaker system, 6-way power adjustable driver's seat, dark leather upholstery and jet black front console.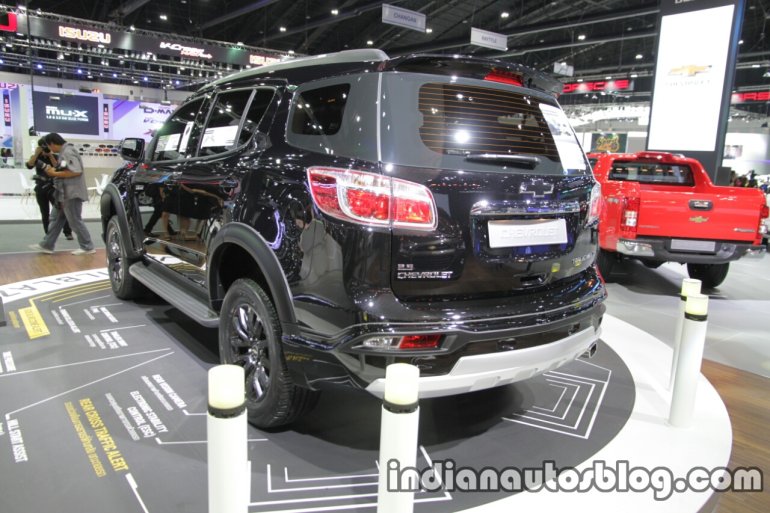 Under the hood is a 2.5L 4-cyl turbodiesel engine with VGT, which produces 180 PS and 440 Nm of peak torque. It is paired with a 6-speed automatic gearbox that shuffles power to the rear wheels.