New Camaro is 90.7 kg lighter than the outgoing model.
The all new 2016 Chevrolet Camaro and 2017 Chevrolet Malibu have made their Middle Eastern premieres at the 2015 Dubai Motor Show.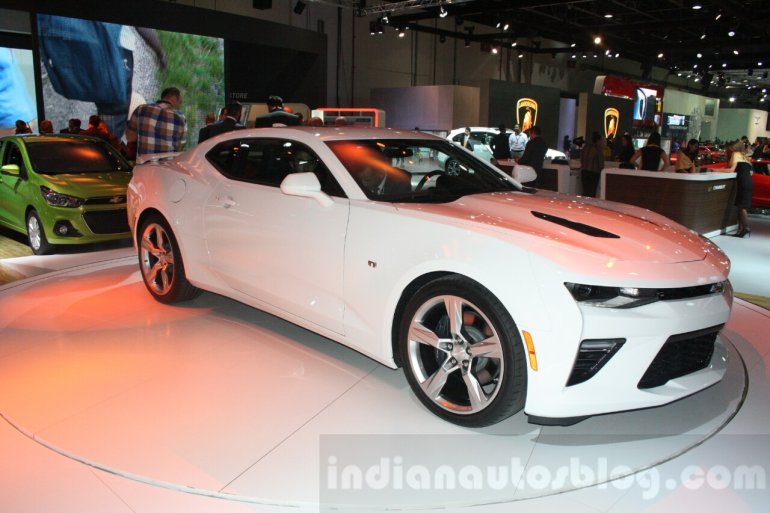 Revealed on May 16, 2015, the Chevrolet Camaro is based on the rear-wheel drive Alpha platform that is more aluminum intensive than before, whilst not compromising on structural rigidity that has been increased by 28 percent. According to GM, 70 percent of the components were developed specifically for the new Camaro.
The engine lineup includes a 2.0-liter turbocharged four-cylinder, a 3.6-liter V6, and a 6.2-liter V8 in the SS variant. Paired to these engines are either a 6-speed manual transmission or a new 8-speed automatic with steering-mounted paddles.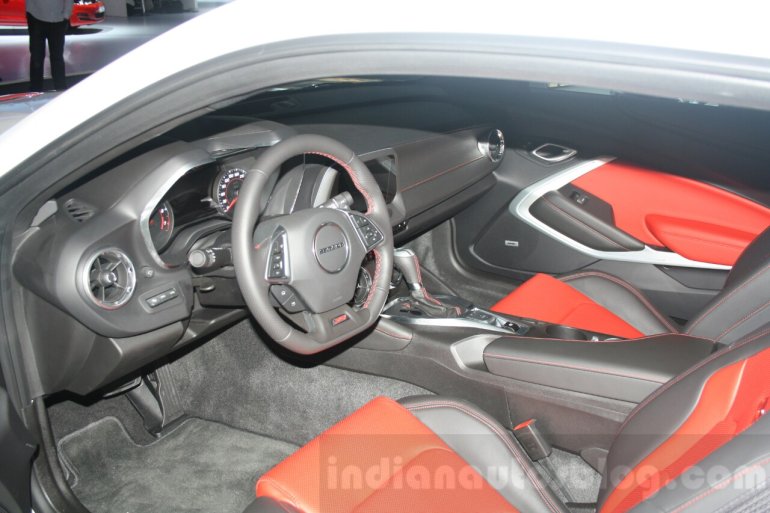 Chevrolet also revealed the 2017 Chevrolet Malibu full-size sedan at the show. Compared to the previous model, it has a four inches (101 mm) longer wheelbase, and is nearly 300 pounds (136 kg) lighter. It borrows styling cues from the current Chevrolet Impala, and features an aggressive front end as well as a sloping roof line.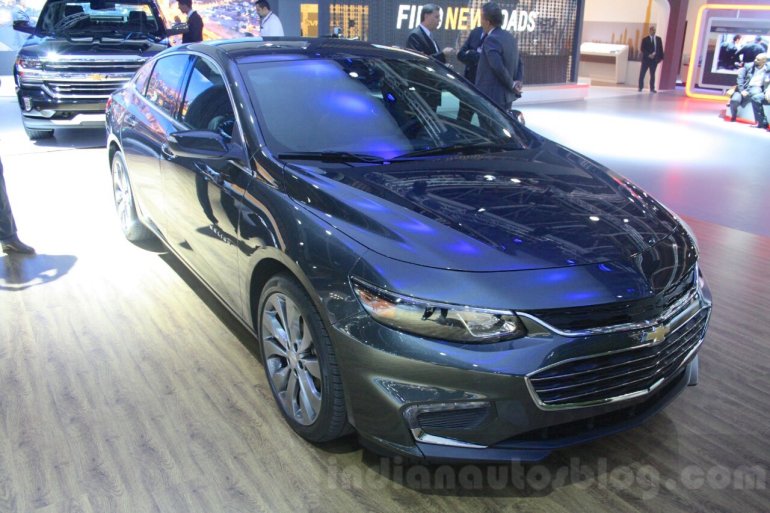 Under the hood is a 2.0-liter turbocharged engine that produces a GM-estimated 250 hp and 258 lb-ft of torque (350 Nm). It is paired to an eight speed automatic gearbox as standard. Safety features include include 6 standard airbags, with assistants like Forward Collision Alert and Rear Cross Traffic Alert and Automatic Parking Assist.
2016 Chevrolet Camaro at the 2015 Dubai Motor Show - Image Gallery