Update 2 - What appears to be a press image of the new Audi R8 has been leaked by Autofilou.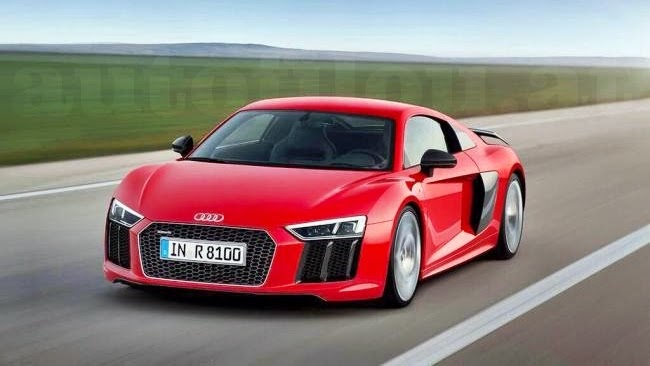 Update 1 - Audi today released a video showing the new R8 testing on a race track, driven by factory driver Frank Stippler.
[Can't see the video above? Head to Youtube.]
Is significantly lighter, faster and quicker.
The European media has been taken as a passenger for a few hot laps around a race track on the 2016 Audi R8 which premieres at the 2015 Geneva Motor Show. Audi has also provided the attendees with some technical specifications.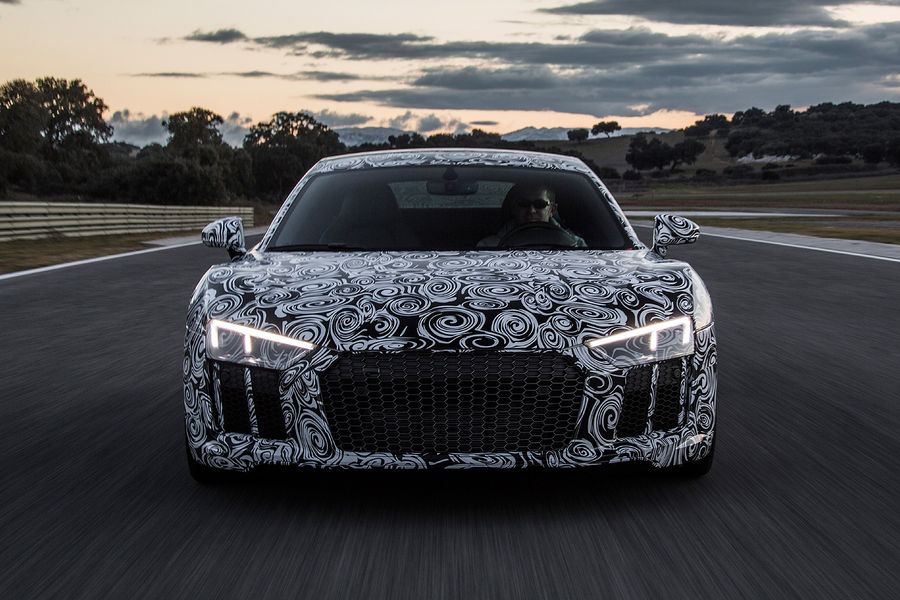 The second-gen supercar features a revised 5.2-liter V10 naturally aspirated engine that produces 601 bhp @ 8,150 rpm and 559 Nm @ 6,500 rpm on the V10 Plus, and 532 bhp @ 8,000 rpm and 539 Nm @ 6,500 rpm on the regular model.
It is mated to a standard seven-speed dual-clutch automatic transmission that ditches the viscous-coupling-equipped syncro four-wheel drive system for an electro-hydraulically operated multi-plate clutch.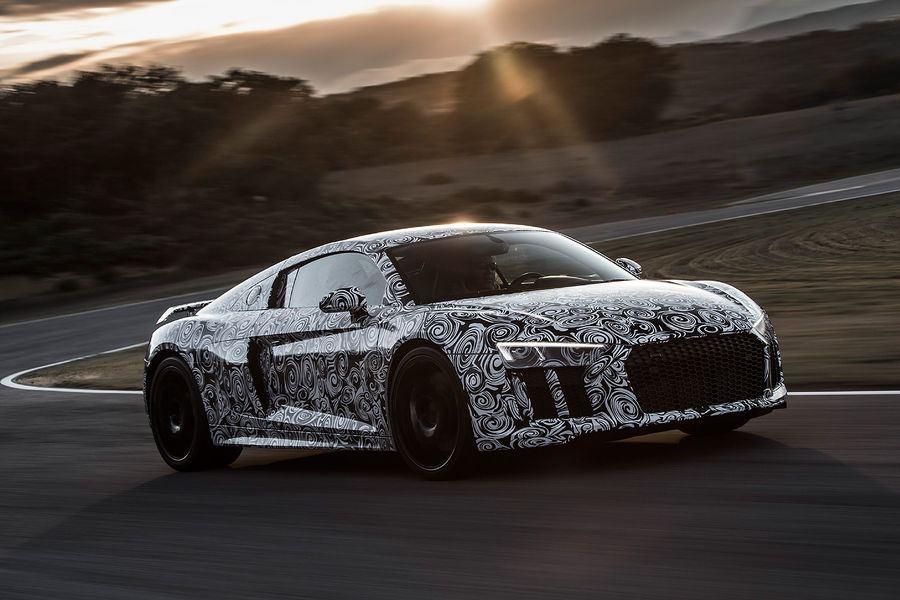 The top-spec R8 V10 Plus accelerates to 100 kph from naught in 3.2 seconds (0.3 sec faster than the current model) and hits a top speed of 330 km/h (13 km/h higher).
The new aluminium-carbon chassis helps the new R8 get 15 percent lighter (66 kg) and 40 percent stiffer, and the driver sits a little bit deeper in the car. The weight distribution is 42% at the front and 58% at the rear.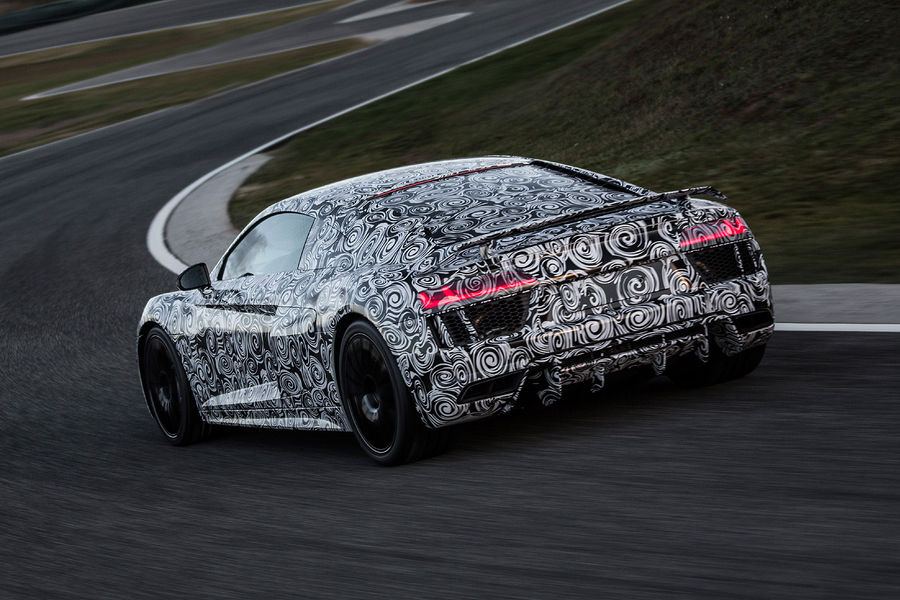 The 2016 R8 measures 4,444 mm in length, 1,944 mm wide (+39 mm) and 1,241 mm tall (-9 mm) and tips the scale at 1,454 kg which is 66 kg lighter than the predecessor (for the V10 Plus variant). The car is mounted on 19-inch wheels wrapped with 235/35 ZR19 front & 295/30 ZR19 rear tires and can be optionally bolted with 20-inch alloys shod in 245/30 ZR20 front and 305/30 ZR20 rear tires.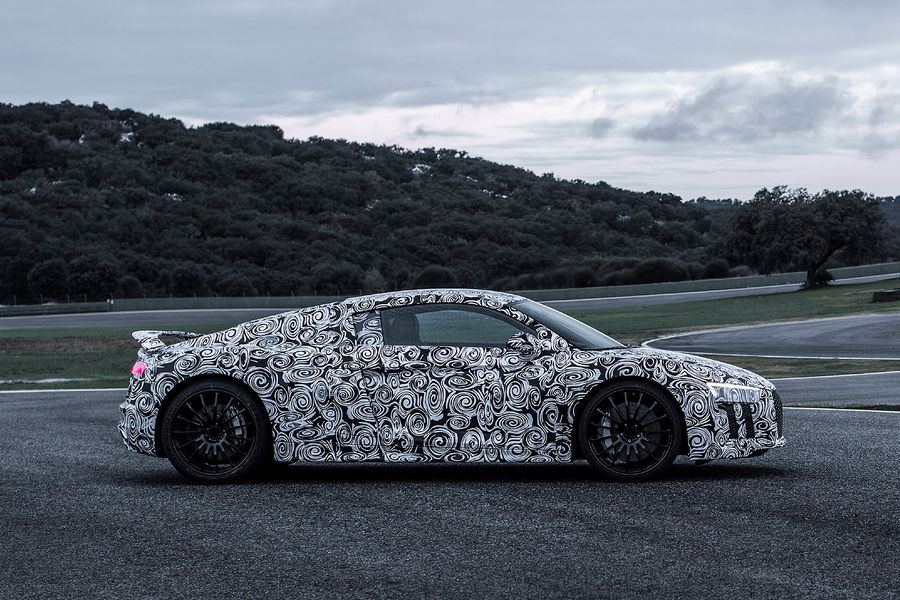 The car gets a new flat-bottom steering, with seats offer better lateral support. The bench behind the seats can ingest 120 liters worth of luggage.
[Source - Auto-motor-und-sport.de & Autocar.co.uk & AutoFilou.at]