The second generation Audi A5 Coupe had its world premiere in Ingolstadt yesterday and will go on sale in Germany in Autumn 2016 (September-November). Here's how the second-gen 2016 A5 Coupe compares with the first-gen 2012 A5 Coupe.
Exterior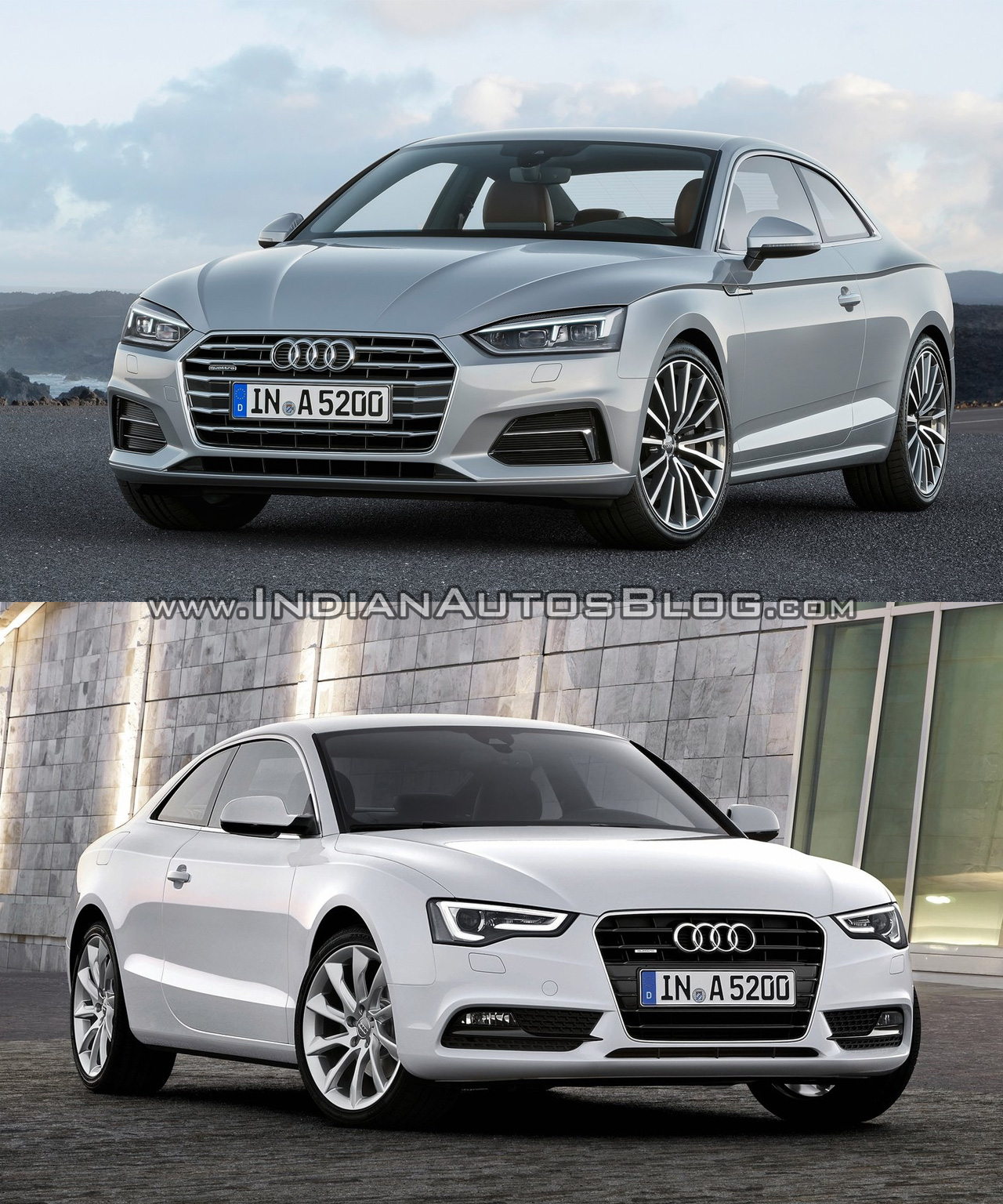 Like the Audi A4, from which it's derived, the Audi A5 Coupe has entered its new generation with an evolutionary redesign. Thus, the 2016 Audi A5 Coupe isn't drastically different in appearance from the 2012 Audi A5 Coupe, but it certainly looks sharper and more matured. The first generation model measures 4,626 mm in length, 1,854 mm in width and 1,372 mm in height, and has a wheelbase of 2,751 mm. The second generation model measures 4,673 mm in length, 1,846 mm in width and 1,371 mm in height, and has a wheelbase of 2,764 mm.
Interior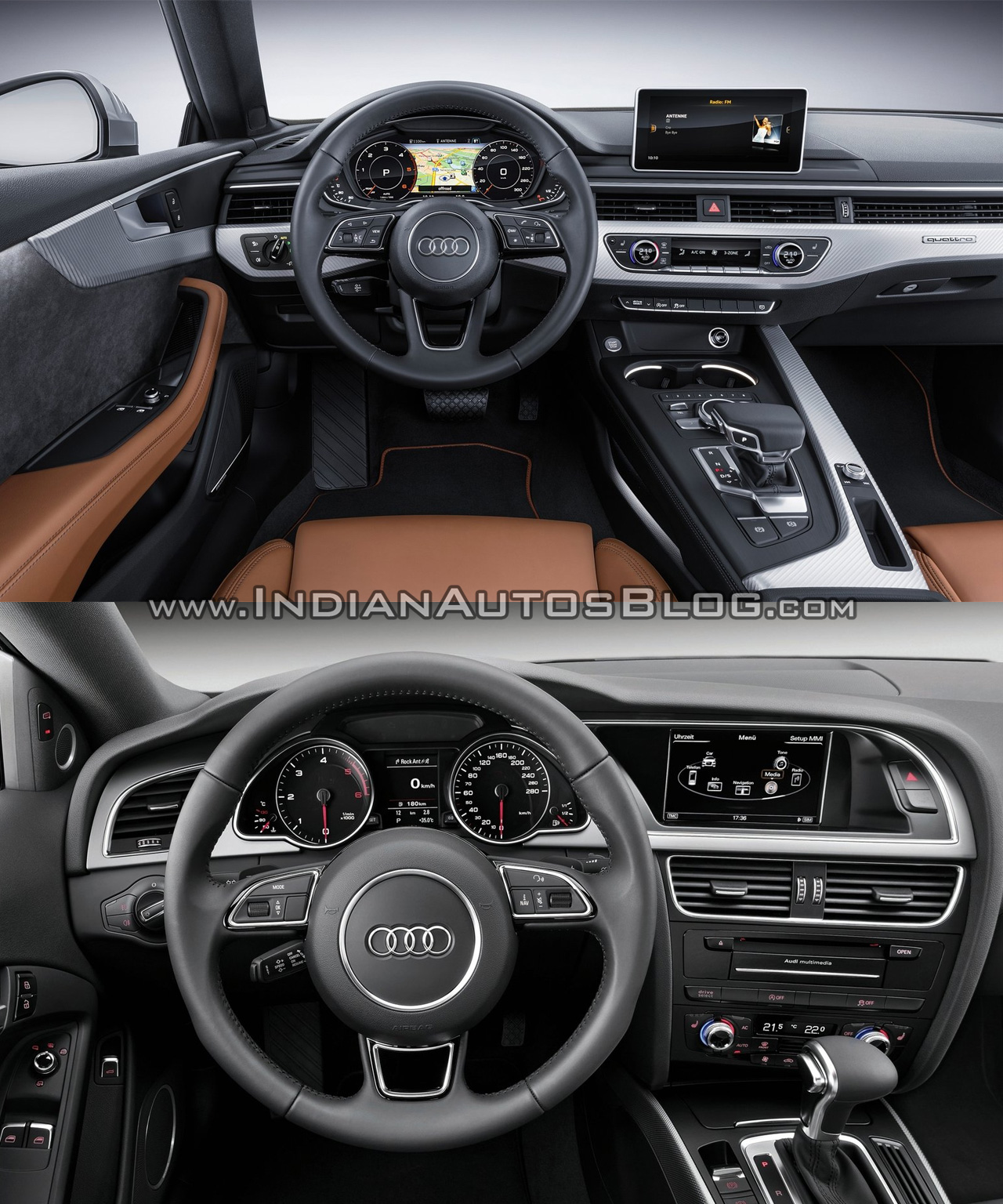 The interior of the 2016 Audi A5 Coupe compared to the 2012 Audi A5 Coupe is much more ergonomic and technologically advanced. It's very similar to that of the 2016 A4 and other latest models from the company. Thanks to a longer wheelbase, the all-new A5 is more spacious for the driver and passengers. The continuous air vent strip, Audi virtual cockpit with a 12.3-inch TFT display and the MMI navigation plus infotainment system with an 8.3-inch freestanding display are among the major changes inside.
Mechanicals
The 2012 Audi A5 Coupe was based on the MLP platform, while the 2016 Audi A5 Coupe is based on the MLB-Evo platform. Thanks to the all-new platform, the new generation A5 Coupe is as much as 60 kg lighter compared to the previous generation A5 Coupe. The 2016 A5 Coupe will be available with two TFSI petrol and three TDI diesel engines at launch. These engines, having outputs ranging from 140 kW (190 hp) and 210 kW (286 hp), offer up to 17% more performance and are up to 22% more fuel efficient. Transmission choices include 6-speed manual, 7-speed S tronic and 8-speed tiptronic.