Following the release of sketches, structural photographs and details on its new bi-turbo 2-liter diesel engine, Volkswagen shows us the first teaser image of the 2015 VW Passat.
The car will be revealed on the internet on July 3 before making its first public appearance at the Paris Motor Show in early October.
Volkswagen India had said earlier this year that at the appropriate time, they would launch the new Passat. The company has sold just 7 units of the car this year, and is waiting for the availability of the new version to reintroduce the nameplate.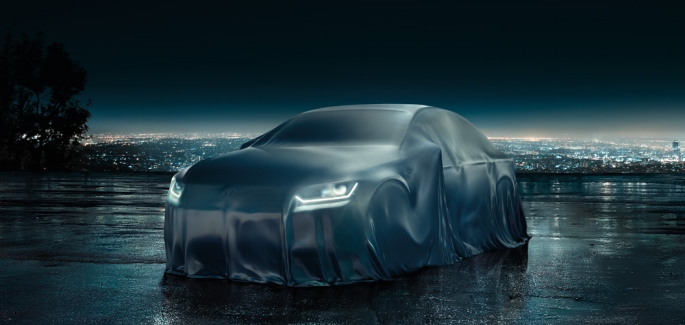 Covered in a silky robe, the image doesn't have too much to say about the 2015 Passat apart from the fact that it uses LED headlights, LED daytime running lights, a grille in a one-piece design and a very curvy roofline.
The new Passat is based on the VW MQB platform used by the Skoda Octavia and the Audi A3. Compared to the current model, the new car weighs about 85 kg lower, and will be 20 percent more fuel efficient.
Volkswagen said the new Passat will be "marginally" smaller than the outgoing car (current model measures 4,769 mm long, 1,462 mm wide and 1,820 mm wide), yet still offer improved headroom, legroom and boot volume.
Features on the new car confirmed by VW include a configurable 12.3-inch TFT display, heads-up display, 360-degree Area View function, Park Assist, Traffic Jam Assist, Emergency Assist (which can potentially stop the car when the driver is incapacitated) and Front Assist system with City Emergency Braking.