The 2015 Volkswagen Jetta was unveiled today at the ongoing New York Auto Show.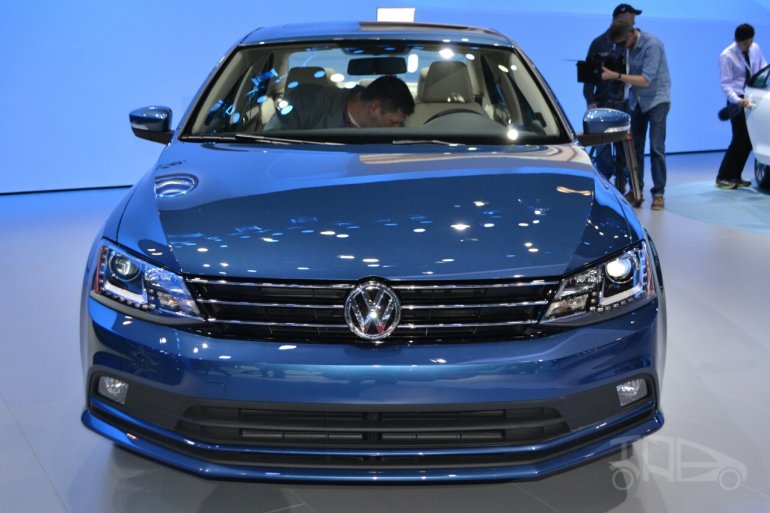 The new Jetta sports a few cosmetic changes along with a new powerplant. The new 2.0-liter EA288 TDI diesel engine makes 150 hp between 3,500-4,000 rpm and peak torque of 320 Nm of peak torque between 1,750 and 3,000 rpm.
This diesel engine is the first engine in the US to use VW's MDB - Modular diesel system. Many components of the MDB engines are used in a modular way, such as the exhaust system components and the injection system, turbocharging systems, and forced induction cooling within the intake manifold module.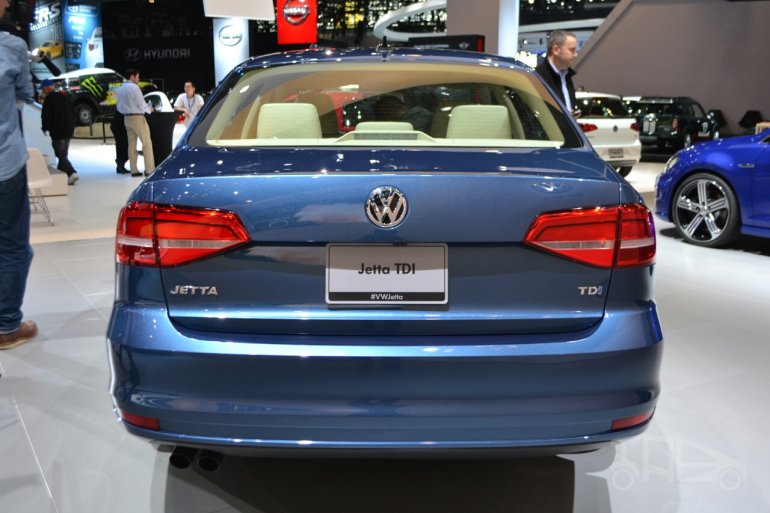 To conform to both the current and future emissions norms in the US, the Jetta also features a Selective Catalytic Reduction (SCR) exhaust unit. Compared to the NOx converter used in the previous models, VW says, the SCR promises a cleaner exhaust and more fuel efficiency.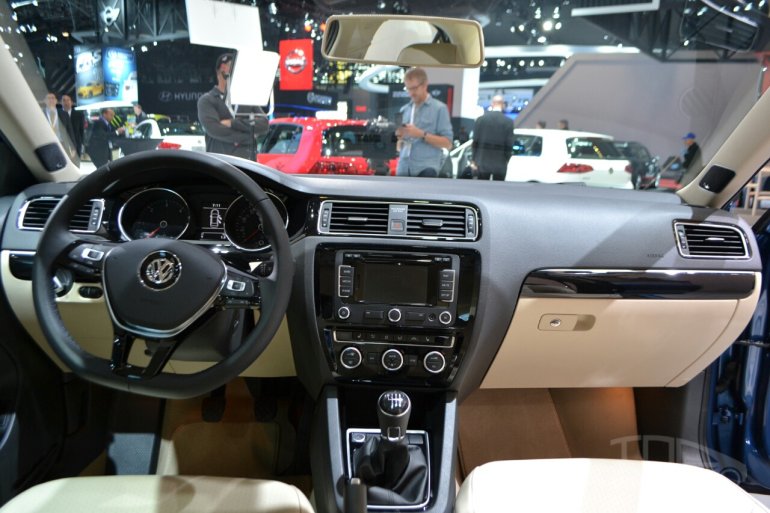 As far as visual changes to, the sedan gets a redesigned radiator grille with three cross fins, optional Bi-Xenon headlights with Adaptive Front-lighting System (AFS), re-sculpted foglamps and a new bumper. At the rear, the trunk lid has an 'aerodynamic trailing edge', new LED taillights (On the GLI and Hybrid models only) and a new bumper.
2015 VW Jetta - 2014 New York Auto Show - Press Release
[Can't view the document? Head to SlideShare]