Available with a long wheelbase version exclusive to China.
Volkswagen's flagship model, the Phaeton, is being showcased at the Auto Shanghai 2015. Since its launch, it has been gaining popularity in China, thanks to its powerful engine choices and the availability of a long wheelbase version. Speaking on the latter, the standard model has a length of 5.06-meters, while the long wheelbase model is stretched 120 mm further for unmatched rear space.
Customers can choose between a bench seat or a pair of individual seats at the rear, while the cabin is complimented with creature comforts like a four-zone climate control and rear seat entertainment. Front seats are power adjustable in 18 different ways.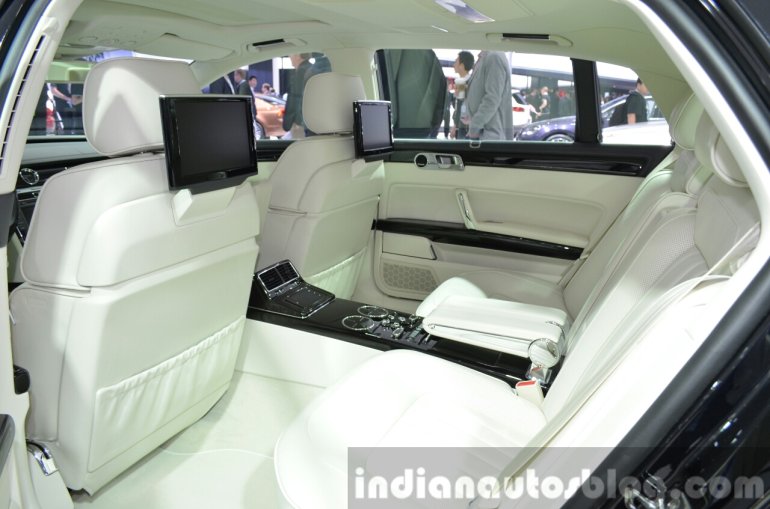 Power is sourced from a range of four different engines: a 276-horsepower, a 3.6 FSI V6 petrol engine, a torquier turbo diesel 3.0 V6 with 236 hp, a 330 horsepower petrol 4.2 V8 and a 444 horsepower petrol 6.0 W12. The V6 TDI - the only diesel offering - is capable of hauling the Phaeton from 0-100 km/h in about 8.6 seconds.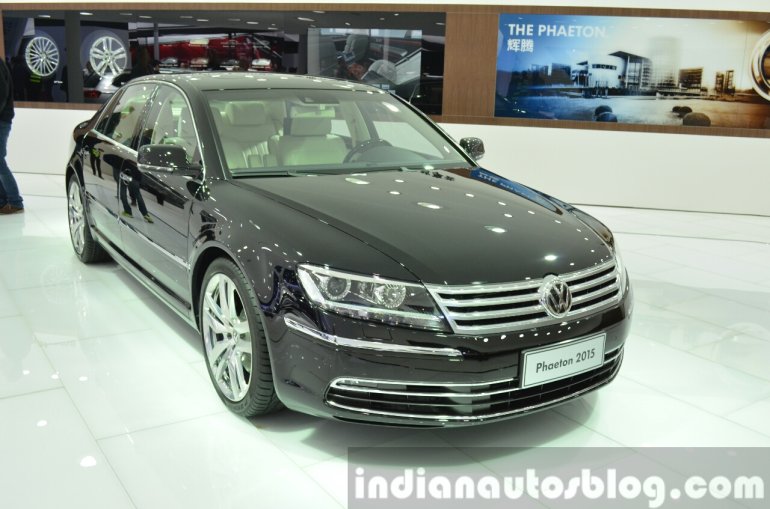 With the popularity of the Phaeton in China, Volkswagen is also mulling over a second generation model that features a new range of engines, efficient platform and a better design.