The third-generation Nissan Murano has been officially unveiled at the Nissan stands in the New York Auto Show.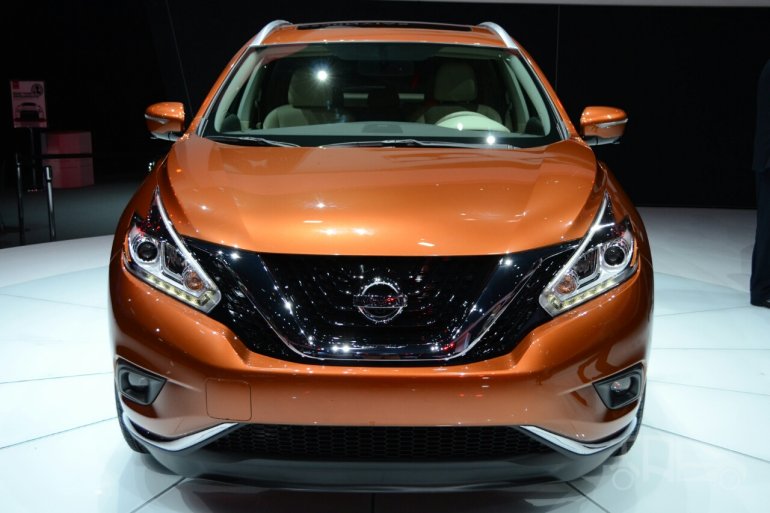 The new Murano gets Nissan's 'V-motion' front-end, LED boomerang headlamps and unique "floating" roof. The interior, Nissan says, has been done in such a way that it resembles a social lounge. Key changes include lowering the position of the instrument cluster, wide centre console etc.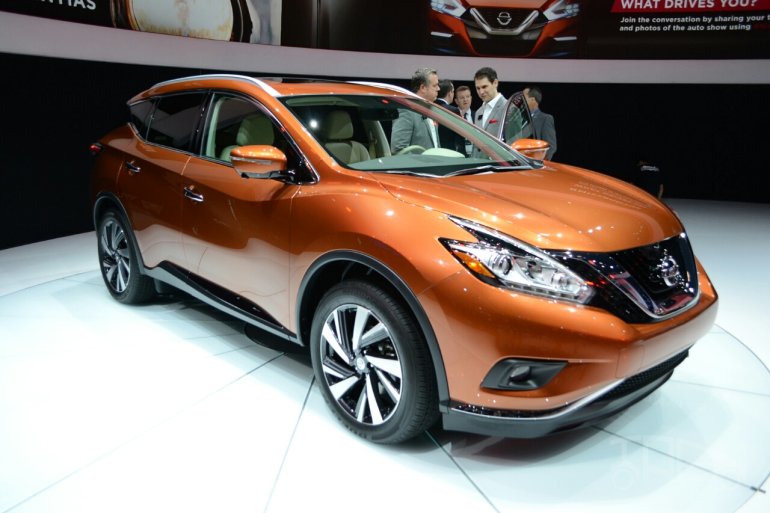 The Murano will be powered by a 3.5-liter DOHC V6 engine mated to a Xtronic CVT gearbox. The car comes in 4 variants with each available in either front-wheel drive or all-wheel drive versions.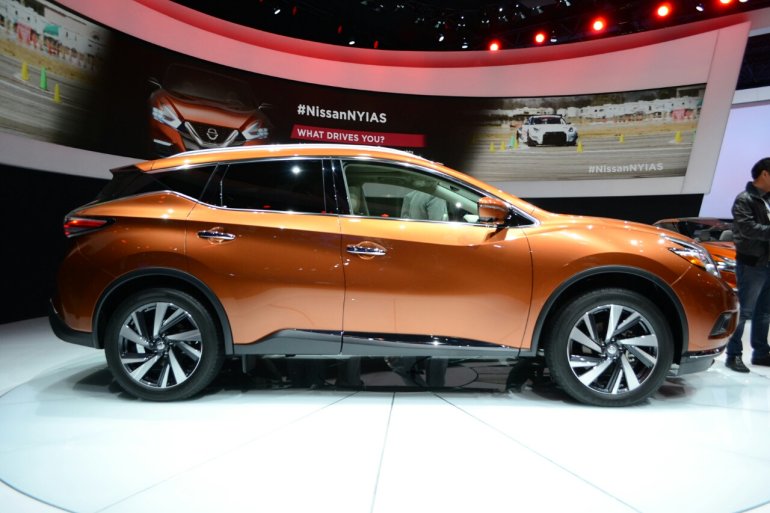 Moving Object Detection (MOD), Blind Spot Warning (BSW), Predictive Forward Collision Warning (PFCW) and Forward Emergency Braking are some of the active safety technology for the Murano. The new Cross Traffic Alert (CTA) system, Nissan says, utilizes radar to detect a moving vehicle behind the Murano approaching from either side of the parking space.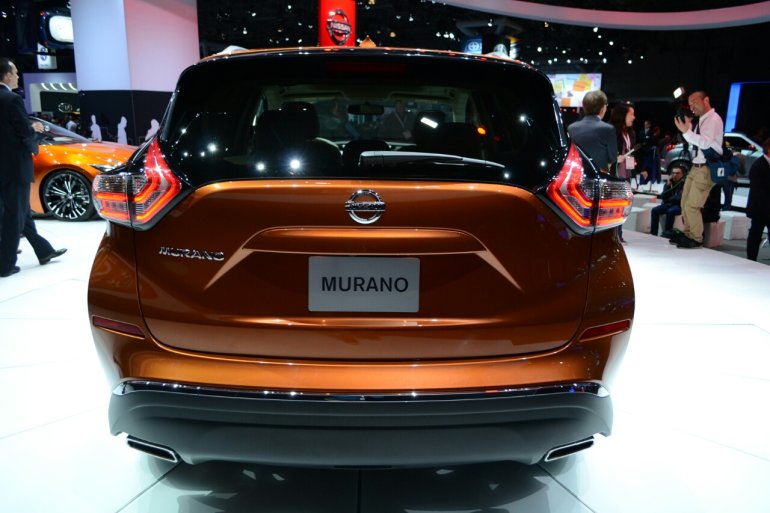 In the cockpit, the Murano gets a 7-inch high resolution and customisable display for the instrument panel. For the infotainment system, the display is an 8-inch multi-touch screen.
A slimmer front seatback design has led to the Murano's second row gaining almost 36 mm in knee room. The SUV has also lost a considerable amount of weight - 59 kg.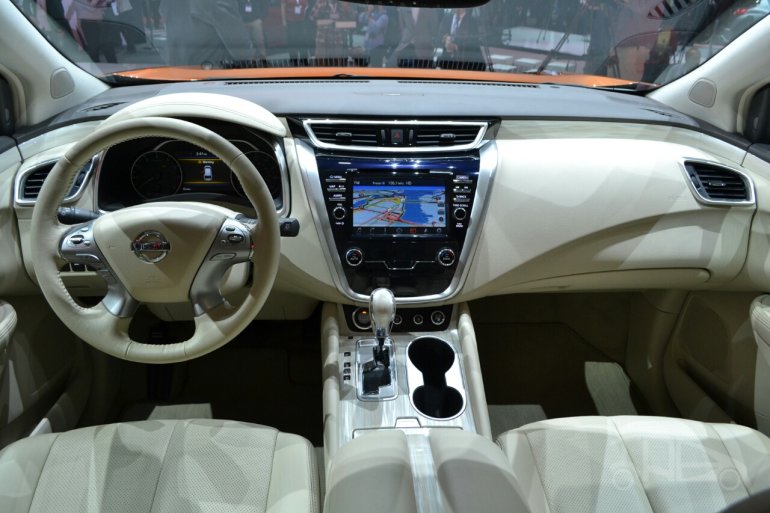 The 2015 Nissan Murano will be manufactured for the first time in the US at Nissan's plant in Canton, Mississippi, and sold in the US from late 2014.
2015 Nissan Murano - 2014 New York Auto Show - Press Release
[Can't view the documents? Head to SlideShare]
2015 Nissan Murano Design - 2014 New York Auto Show - Press Release
[Can't view the documents? Head to SlideShare]
2015 Nissan Murano Fast Facts - 2014 New York Auto Show - Press Release
[Can't view the documents? Head to SlideShare]
2015 Nissan Murano Manufacturing - 2014 New York Auto Show - Press Release
[Can't view the documents? Head to SlideShare]