Land Rover's global brand director Jonathan Edwards gave away interesting revelations on the 2015 Land Rover Defender to MSN Cars at the launch of the Freelander2 facelift in Canada a few days back.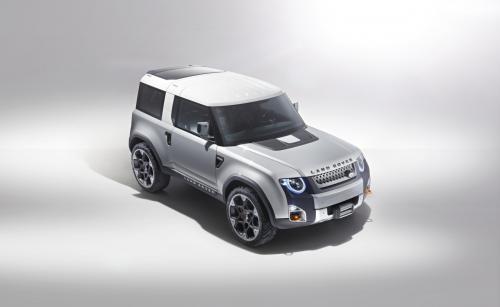 Edwards forecasts the global market for SUV models to be 20 million units a year. The 'utility' section of the SUV market is predicted to contribute 6 million units of those sales. A scan of Land Rover's product plan for the rest of the decade was leaked by Daily Mail last month revealing Land Rover's three-pronged classification, Utility, Luxury and Leisure, for its entire stable.
Edwards said LR sold just 16,000 units of the Defender last year, a heritage model that will be replaced in the next few years by a compact model that borrows design cues from the DC100 Concept shown at Frankfurt last year. He explained that the task of replacing a model having such a huge legacy is like relaunching Mini. The product development team finds idea management a big task to handle as debates rage on for even minor aspects.
It was reported in the media this year that the successor to the Defender would be produced in India at a new factory and shipped out to global markets, a vice-versa of the strategy followed usually by luxury car brands. A factory is coming up in Changshu, China that is expected to cater to the demand for the Defender and its variants.
The two goals of the company is to grow in emerging markets and reduce Land Rover's overall CO2 emissions. Edwards hoped that the company would retain the 'Defender' name as that's another topic that's being debated within the company.
The Defender may not look exactly like the DC100 concept when it lands in dealerships in 2015. According to him, the concept was an "ideas generator" and demonstration of how the project could shape up.
[Source - cars.uk.msn.com]