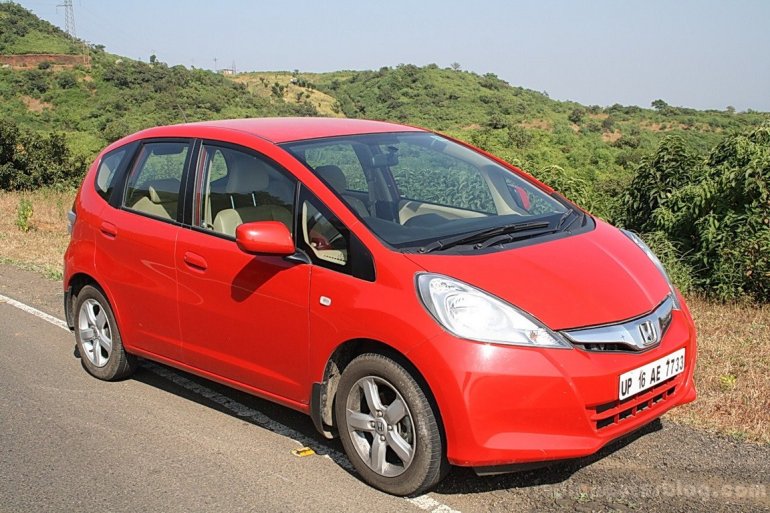 According to Honda, compact cars are the future and the Japanese stalwart is emphasizing on the next generation Jazz (called as Fit in some markets) and the derivatives from its platform - the next gen Honda City and the production version of the Urban SUV Concept.
The next gen Honda Jazz and the City are global products along with the upcoming compact SUV. Honda terms the trio as "Global Compact Series" and expects small and fuel efficient cars to be the next big thing globally including the U.S.
A recent report claimed that they will have next generation telematics on-board besides sporting improved fuel economy.
Honda is working on a new manufacturing plant in Mexico which would be ready by early 2014 to manufacture the next gen Jazz, City and the compact SUV. Honda expects global sales to attain 6 million vehicles by the end of March 2017 and the Mexico plant would help Honda achieve it since the global compact series is pipped at contributing 1.5 million units by then.
Caradvice.com quotes Mr. John Mendel, Executive Vice President of Honda America saying that, "We're going to launch this 2015 Fit (Jazz) in the spring of 2014 (season stretches from March-May 2014), which is going to build on the momentum we've already created in the small car segment."
We presume that the 2015 Honda Jazz, City and the new Urban SUV (confirmed for late 2013, that may recall the Honda HR-V nameplate) are important models for India. The 1.5 litre Earth Dreams unit, like Renault-Nissan's K9K motor, can be manipulated in various ways to persuade these forthcoming new products and give them a long term assurance in diesel-driven countries.
Honda may not have got the best results with the Jazz that's limping along today with less hope, but using diesel technology, banking on the high growth rate set to follow in the B+ segment this decade and a fancy brand to boot, there is definitely a "yes" in the Jazz' future.
[Source: Caradvice.com]