Audi will introduce the all-new 2015 Audi A4 in the second half of 2014. Launched in 2008, the current generation was subsequently refreshed in 2012. The next generation A4 is expected to wear the new family face which will first be seen on the next generation Audi Q7 due next year.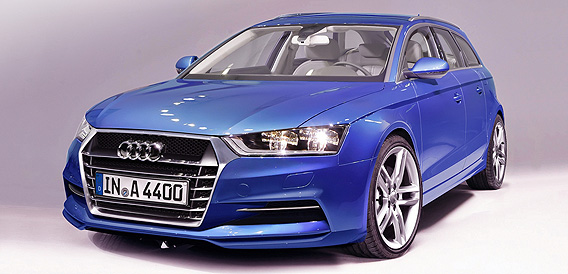 Internationally, the Audi A4 has been available in sedan and estate formats with the latter also available as an Allroad version with all wheel drive and increased ground clearance. However this year at the Geneva Motor Show, BMW introduced the new 3 Series GT which opens a new segment in its class and as a result Audi would like to have a competitor for that as well.
Hence, the next generation Audi A4 will spawn a rival to the BMW 3 GT and is likely to be called the Audi A4 Vario.
The A4 sedan itself is expected to grow given that it has witnessed good demand in places like China where the rear seat experience is very important. While the car will grow dimensionally, the weight of the car is expected to decrease by 100kg thanks to the extensive use of aluminium. Audi would supplement its MMI system on future vehicles such as the A4 vario with a touch controlled interface.
The A4 Vario is expected to arrive in showrooms in 2016 sitting on an extended wheelbase version of the A4.
[Source - Automobil-Produktion.de]