The next generation 2015 Mercedes Benz C Class is already out on tests. We expect Mercedes to show us the car sometime next year with sales starting in late 2014.
Competing with Mercedes would be the BMW 3 Series. However, the 3 Series will not undergo a replacement for a few years, only a facelift which BMW terms LCI (Life Cycle Impulse) would be introduced late next year or in 2015. By then we would also have the entry Jaguar luxury sedan which would be all new.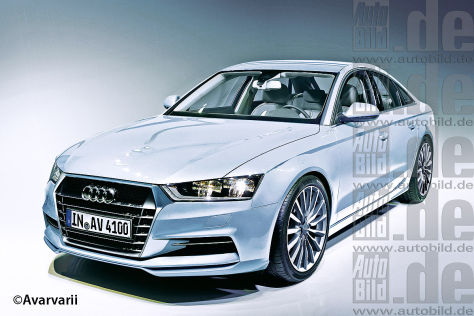 The C Class' other competitor, the Audi A4, would be overhauled at roughly the same time. This is a rendering of the 2015 Audi A4 by Auto Bild.
Both the Audi and the Mercedes appear to have grown up from their respective predecessors. It is reported that the Audi would be up to 100kgs lighter with kerb weights starting shy of 1380kg (that's in the region of a Ford EcoSport/Maruti SX4). Clearly, Audi would have extensively used Aluminium to bring down the weight.
Mercedes on the other hand are expected to make the C Class feature rich. Top-end models of the Mercedes are expected to feature a first in class AIRMATIC air suspension and DISTRONIC PLUS with steering assist. Some of the technologies would come from the 2014 S Class.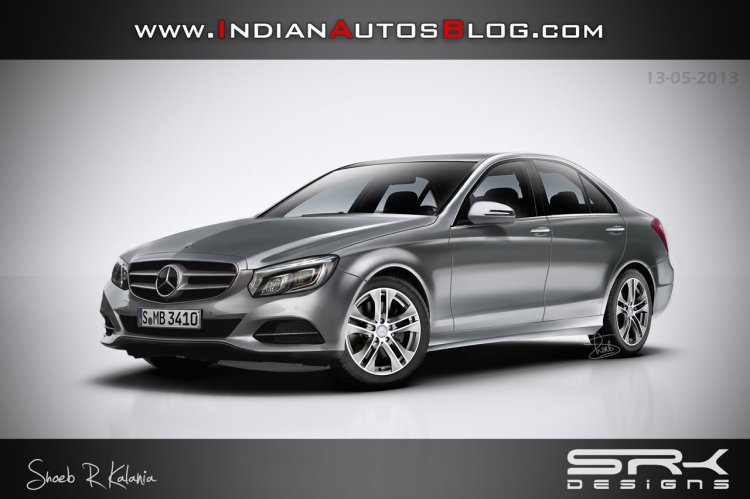 While Audi would ensure that the A4 gets a powerful diesel engine (3.0-liter TDI with 272bhp and 600Nm of torque is expected), Mercedes are planning on using the 1.5-liter Renault sourced K9K diesel for the base variants of the C Class diesel. The C Class with this engine would be the most efficient C Class ever made. For the record, it delivers, 26.31km/l on the recently launched A160 CDI!
[Image of the Audi A4 - AutoBild.de]