VW India has launched the Polo facelift in the country with prices starting at INR 4.99 lakhs.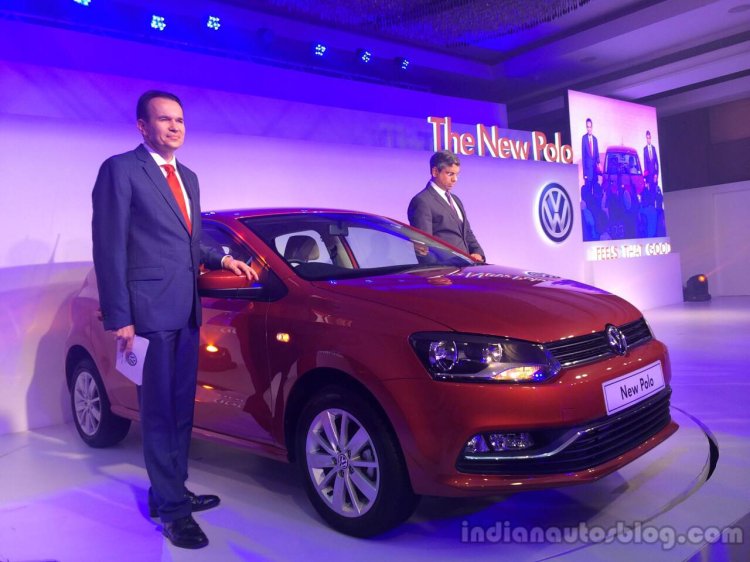 The refresh brings to the Polo a new front grille, a new front bumper with chrome foglamps and cornering lights, new headlamps, a new rear bumper with a larger license-plate carrier and reflectors, new wheel covers or new 15-inch alloy wheels (depending on the variant) and a new body color.
Inside, the car gets new seat fabrics, a 3-spoke steering wheel and a silver-painted centre console. As before, dual front airbags are fitted as standard equipment on all variants of the car.
2014 VW Polo Technical Details
VW Polo 1.2 MPI - 1,198 cc 3-cyl engine with 75 PS (73.94 bhp) @ 5,400 rpm and 110 Nm of torque @ 3,750 rpm and 5MT. ARAI efficiency is at 16.47 km/l
VW Polo 1.5 TDI - 1,498 cc 4-cyl engine with 90 PS (88.73 bhp) @ 4,200 rpm and 230 Nm of torque between 1,500-2,500 rpm with 5MT. ARAI efficiency is at 20.14 km/l
VW Cross Polo - Identical to Polo 1.5 TDI
VW Polo GT TDI - 1,498 cc 4-cyl engine with 105 PS (103.52 bhp) @ 4,400 rpm and 250 Nm of torque between 1,500-2,500 rpm with 5MT. ARAI efficiency is at 19.91 km/l
VW Polo GT TSI - 1,197 cc 4-cyl engine with 105 PS (103.52 bhp) @ 5,000 rpm and 175 Nm of torque between 1,500-4,100 rpm with 7-DSG. ARAI efficiency is at 17.21 km/l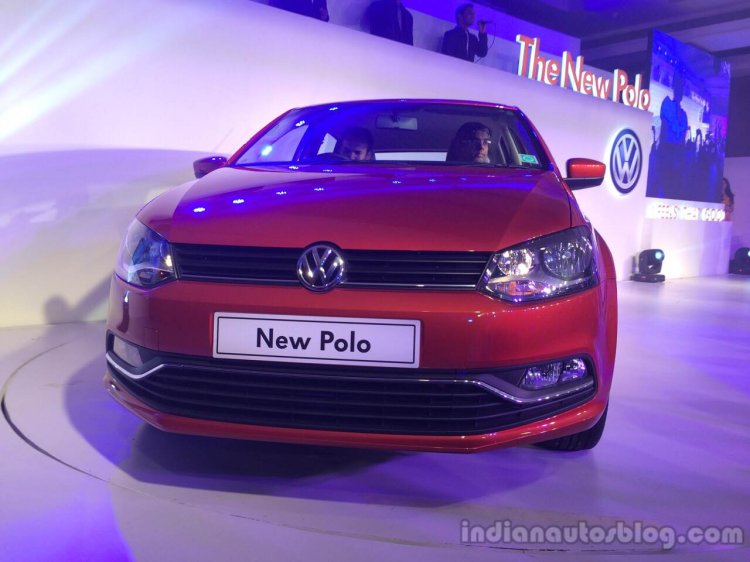 2014 VW Polo Facelift - Prices
VW Polo 1.2 MPI - INR 4.99 - 6.07 lakhs
VW Polo 1.5 TDI - INR 6.27 - 7.37 lakhs
VW Polo Cross Polo 1.5 TDI - INR 7.9 lakhs
VW Polo GT TDI - INR 7.99 lakhs
VW Polo GT TSI - INR 7.99 lakhs
[Note: Prices are ex-Showroom, New Delhi and are introductory. The GT TSI, GT TDI and Cross Polo will be available only from early September 2014.]
2014 VW Polo Facelift - Images
2014 VW Polo Facelift - Technical Specifications
[Head to Slideshare if you're unable to view the document above.]
2014 VW Polo Facelift - Press Release
[Head to Slideshare if you're unable to view the document above.]