While the 2014 VW e-Up! was announced at VW's 2013 Annual Press and Investor's conference in Wolfsburg in March this year, the Frankfurt Motor Show is where the electric hatchback gets its world debut.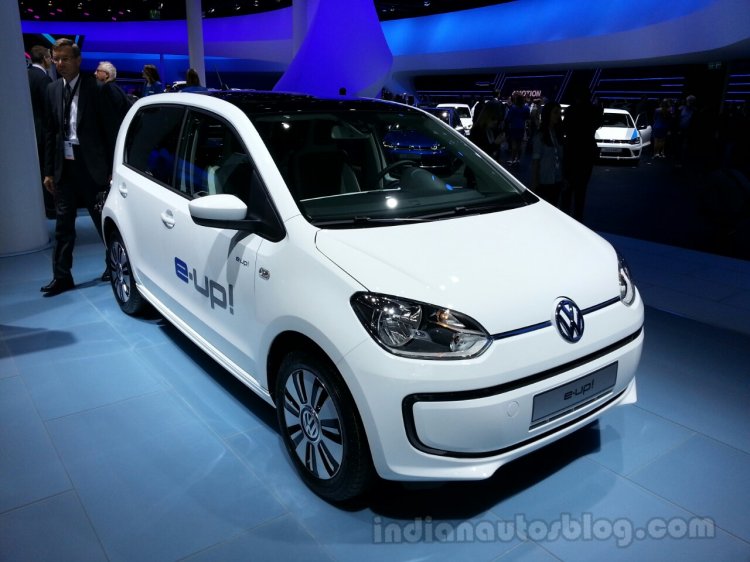 Exterior wise, the e-Up! gets differently designed 15-inch alloy wheels, e-Up! logos on the bootlid and the doors, and the 'VW' logo on the grille comes in a blue tint. Sitting inside, if you're unable to tell the e-Up! from the normal Up! (even by glancing the instrument cluster and the rev counter which goes up to 10,000rpm), you should notice the light-grey seat covers and the blue stitching, reminders that you're driving something different.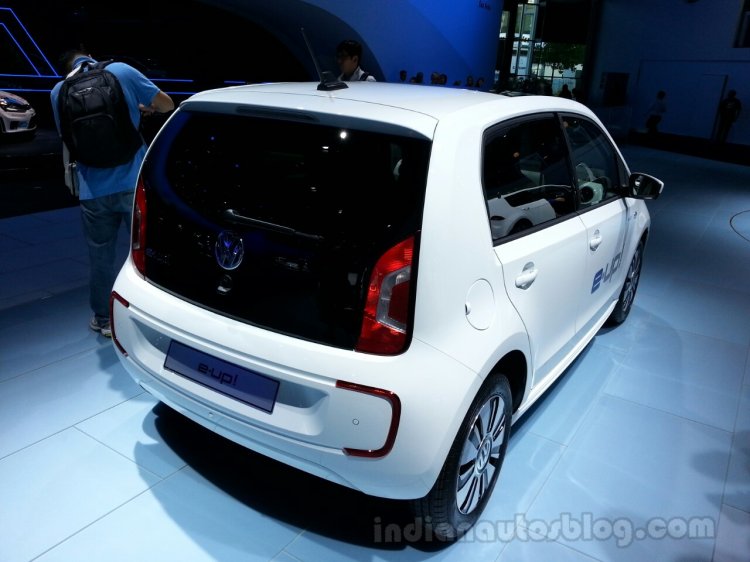 An 82PS electric motor churning 210Nm of torque from zero rpm ensures that the e-Up! can do 0-100km/h in 14 seconds and a top-speed of 135km/h. The e-Up! gets an 18.7 kWh battery pack and a claimed range of 150km on a full charge. Using 'fast-charge' technology, 80% of the battery can be recharged within 30 minutes.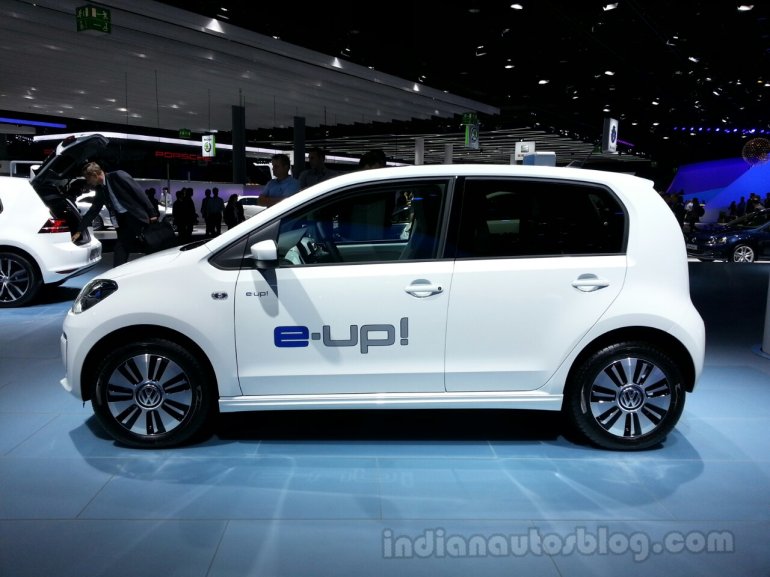 Prices for the e-Up! start from 26,900 euros (INR 23.47 lakhs) in Germany. Priced roughly 2.5 times that of the normal Up!, the e-Up! is more expensive than the bigger Nissan Leaf (which retails from 23,790 euros) and pretty close to the 34,950 euro BMW i3.
2014 VW e-Up! Image Gallery
Head to Page 2 for the press release.
2014 VW e-Up! Introduced At The Frankfurt Motor Show - Press Release
[Head to Scribd if you're unable to view the document above.]