Recently, we brought you some spyshots of the 2014 VW Passat testing in the snow. It also has been established that the new Passat will be based on Volkswagen's new and versatile MQB platform and the new model is expected to be launched in 2014.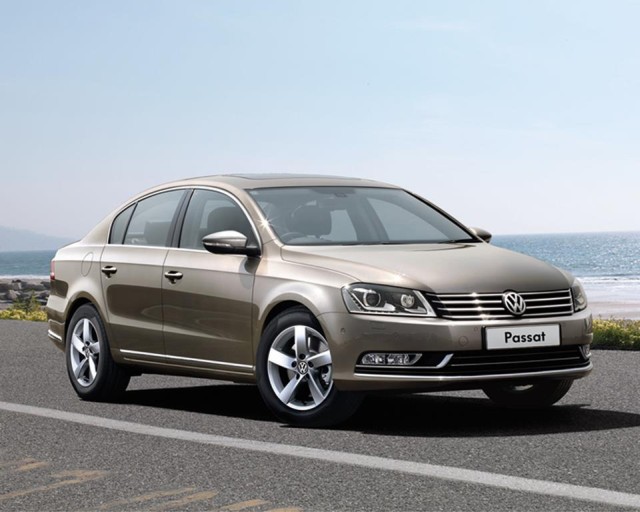 The MQB platform will be stretched for the Passat quite extensively for this all-new Passat. VW also plans to keep the different body styles such as Sedan, Estate and CC for the new Passat.
The all-new Passat gets an all-new engine as well. VW is developing a new biTDI (bi-turbo TDI) diesel that should offer at least 200 hp which is 30 more than the current output of of the 2L TDI.
Another interesting mill that will make its home under the Passat's hood is 1.4-liter turbocharged petrol unit mated to an electric motor, with its combined output sitting at 170 hp and its electric-only range at 50 km (31 miles). The regular engines displacing 1.4, 1.8 and 2.0 liters will output between 130 and 250 hp.
More details are scarce to come by. So stay tuned to IAB as we unravel the mysteries of the all new Passat.
[Source: AutoBild.de]