Newer model features a sea of changes.
Toyota is prepping to launch the new Innova in the coming weeks, with reports narrowing down the launch to November 23 in Indonesia. Brochure scans have revealed almost everything about the next generation MPV, save for the prices.
Here is a pictorial comparison of the 2016 Toyota Innova (or 2015 Toyota Innova) and the outgoing 2014 Toyota Innova, covering key aspects and changes.
Exterior: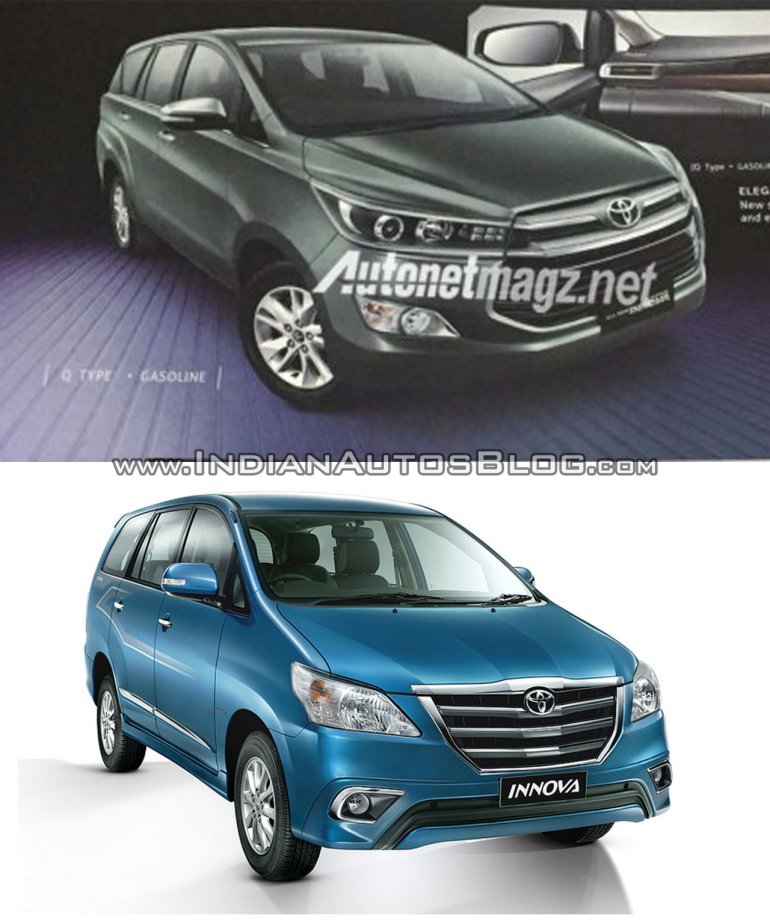 The 2016 Toyota Innova will sport a revolutionary design. Key features include a large inverted 6-point grille, swept-back LED headlamps (Q trim only), bold slats in the grille with chrome inserts, sculpted hood, and inverted L-shaped taillights. From the images, it appears to look much more premium than the outgoing model.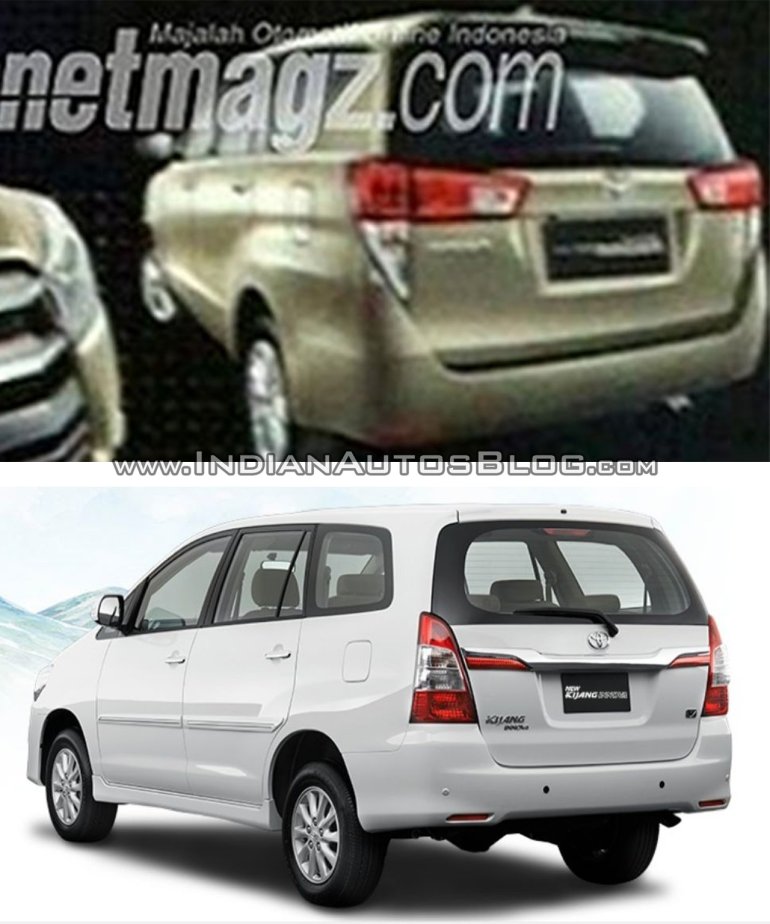 The MPV measures 4,735 mm in length, 1,830 mm in width, 1,795 mm in height and 2,750 mm in wheelbase. Compared to the outgoing Innova, it is 180 mm longer, 60 mm wider, 45 mm higher, while the wheelbase remains identical.
Interior: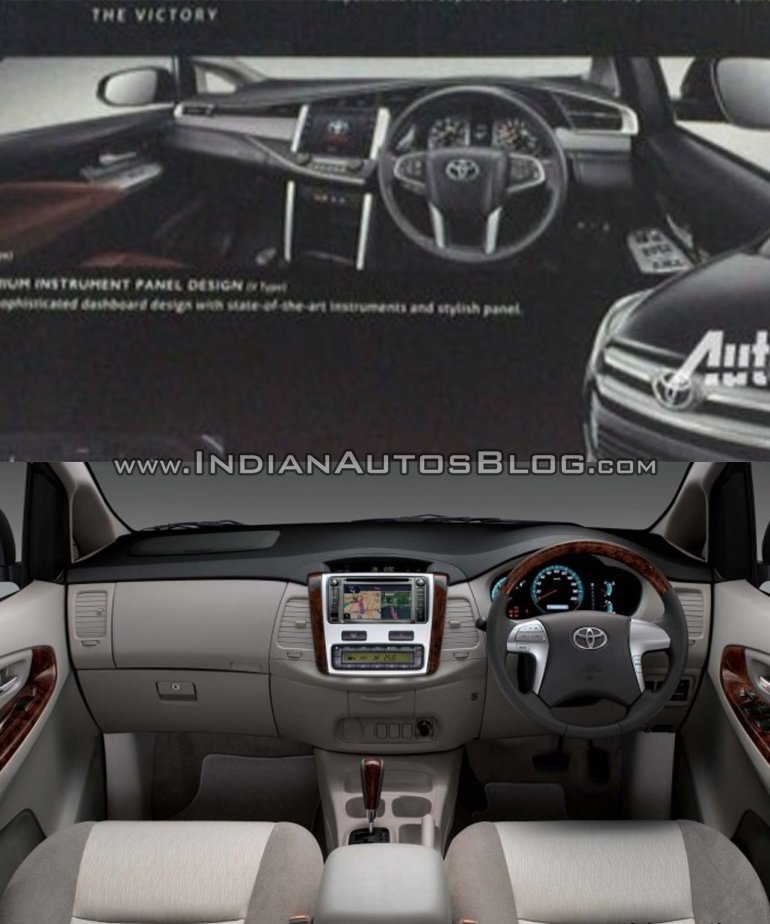 Like the exterior, the interior of the 2016 Toyota Innova is a major departure from the outgoing model. Similar to the new Toyota Hilux and Toyota Fortuner, the Innova features a car-like interior that is a radical departure from the basic interiors of the outgoing model.
Higher up the variant list, the Innova starts to get more luxurious. The base G and V variants get a dual-tone interior with silver accents, while the top-end Q variant sports woody panels and leather upholstery. As for equipment, the 2016 Innova comes standard with a 7-inch touchscreen display with support for voice commands and Bluetooth. The Innova V variant features a TFT screen for the MID, ambient LED lighting, an 8-inch entertainment system, and automatic climate control, while the top-end Q trim has all-auto windows and Smart Entry Key.
Engine and Transmission: The new Innova drops the 2.5-liter diesel engine for a brand new 2.4-liter 'GD' diesel engine. With the new engine, power has gone up by 47 PS to 149 PS. Depending on the transmission chosen, the torque figure varies; 6-speed AT variant produces 36.7 kgm (360 Nm) of torque, while the 5-speed manual model delivers 34.9 kgm (342 Nm) of torque. Compared to the current Innova with the 5-speed manual gearbox, the new model has a sizeable increase of 8.4 kgm (82 Nm) in torque.