The Skoda Yeti with its quirky styling and a rather high price tag hasn't gone all too well in the Indian markets, but globally the SUV enjoys a good acceptance.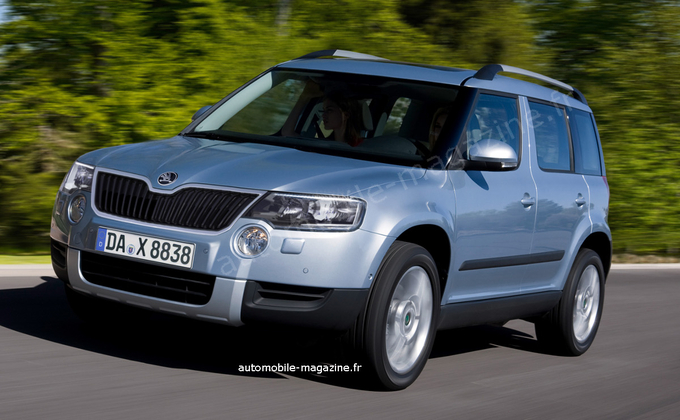 Starting with the European Rapid, the Czech automaker gradually introduced the new design identity and the modern corporate look. The new Octavia came in late last year bearing the improvements followed by the flagship Superb.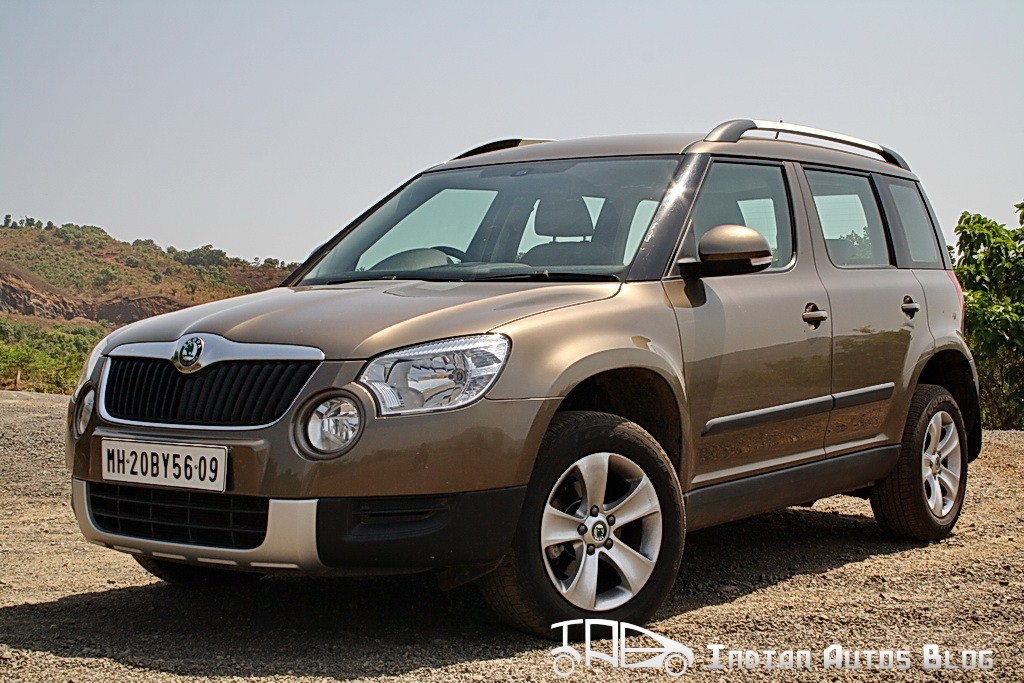 We have been keeping you updated about the Skoda Yeti facelift which is likely to be the next product launch for the VW owned brand. The test mules were spotted testing earlier in China with decoy 'Suzuki Grand Vitara' badges and logos!
Here is a rendering of the Yeti facelift created by Automobile-magazine.fr. No surprises here, we know what to expect.
The new front grill gets accentuated edges, while the new Skoda corporate logo now sits on the bonnet rather than on the grill. The headlamps also get sharp edges instead of the current car's curvy shape. The oversized foglamps that are embedded just underneath the headlamps are retained. Obviously, the car will feature new front bumpers.
The rear is also expected to undergo significant changes. The Chinese test mule was seen with a tailgate mounted spare wheel, but it remains to be seen whether this will filter down to the international model as well.
The powertrain options are expected to continue as it is. The India spec SUV comes with a 2.o litre diesel engine which is available in two states of tune - 110 hp and 140 hp. The less powerful variant makes do with a 5-speed manual gearbox while the 140bhp version offers a 6-speed manual unit.
The facelifted Skoda Yeti is likely to make its debut at the upcoming Frankfurt Motor Show.
[Source: Automobile-magazine.fr]