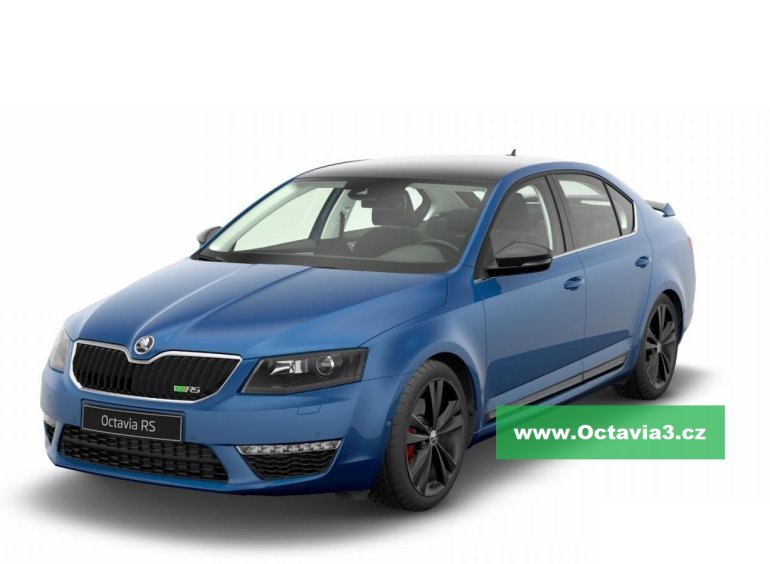 Images of the Skoda Octavia RS first appeared on Skoda's website, days after the unveiling of the all new Octy. The images happened to be leaked through the brand's website configurator.
What you see here is the real deal. Decked up in the go-faster-blue color, the Octavia RS looks like everything we imagined it to be: Flared wheel arches, darkened headlamps, low profile alloy wheels, aggressive bumpers et al.
It seems as though we know everything about the Mark III Octy RS, apart from the thing that sits underneath the hood.
It is highly expected that Skoda would command a 2.0-liter petrol producing in excess of 230bhp to power the new RS. To give you a perspective of what that means, the first generation Octavia RS (which was the only real RS model to be launched in India) put out 150 horses.
What could be more surprising is a more powerful RS Octavia diesel. We now live in a world where many manufacturers are looking towards their diesel engine's to power their high performance models. Skoda would certainly not be the first one to max out a diesel motor as BMW now has M Performance editions of the 550d diesel.
Thus the 2.0 turbo diesel engine which generates power in the range of 170-180 bhp could sit under the bonnet of the RS edition.
The 2014 Skoda Octavia RS is scheduled to be launched during the summer of 2013 and the sales of the sporty sedan would commence by the end of this year, says Octavia3.cz, a website dedicated to the Mark III Octavia.
[Source - Octavia3.cz]