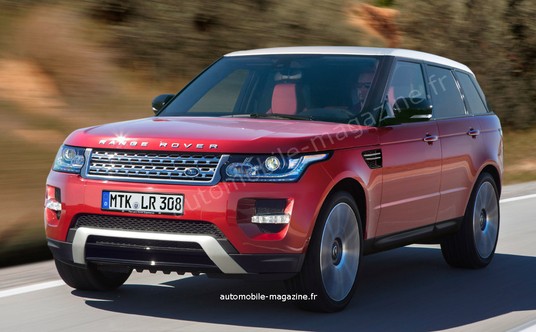 We have been tracking the whereabouts of the Range Rover Sport since the first test mule was caught on camera. Now, it seems, it is only a matter of time before we get to see the final product for the first time sans camouflage.
CarMagazine reports that the all new Range Rover Sport is lined up for its official debut at the 2013 New York Motor Show slated to happen by the end of March. The Big Apple is a huge market for Jaguar Land Rover, so it makes ample sense to give New Yorkers the first ever glimpse of the Range Rover Sport.
In terms of product design, the second generation Range Rover Sport is a love child of the current Range Rover and the Evoque. It will be built on the Range Rover's new aluminium spaceframe chassis which enables a weight saving of 150 kg. It will be around 4.78 m to 4.85 m long, positioned right above the forthcoming Evoque XL which will be 4.60 m long.
Spyshots suggest that the 2014 Range Rover Sport will feature a twin-slab front grille, aggressively designed foglights and a fake skid plate. It will also feature an aggressively raked roofline, larger front air intakes and a big spoiler. It will be offered in both five- or seven-seat variants.
Under the bonnet will be the familiar 3.0-liter V6 diesel engine or a supercharged 5.0-liter V8 petrol engine. There is also a possibility of the 4.4-liter V8 diesel under the bonnet of the new model. It is almost certain that the Range Rover Sport will feature an all-new nine-speed automatic transmission.
The Sport will feature a carbon fiber themed dashboard with a large display screen in the center stack, a digital instrument cluster and a Harmon Kardon sound system.
With a price tag of £57,000 (approx 47 lakhs INR), expect the Range Rover Sport to give a tough fight to the BMW X5M, Mercedes ML63 AMG and the Porsche Cayenne GTS.
Jaguar Land Rover's spokesman confirmed the company's plan is to launch more vehicles than just the names that are in the public domain. Would the Sport variant be Land Rover's Diwali present to Indians?
[News Source: Carmagazine.co.uk; Rendering - Automobile-Magazine.fr]