[can't see the video above? Head over to Youtube]
This maybe the final teaser of the 2014 Range Rover Sport before its big day on the 27th in New York. The Big Apple will play host to the unveiling of Land Rover's highly profitable and a leading brand-shaping model that we've had a glimpse of via leaked photographs on the internet earlier this month.
These teaser campaigns are not boring to watch as they bring to light interesting exterior design features and show animated on-board read-outs. In the latest video, Land Rover films the consignment, that was shown shipping from the UK, landing in the port of New York, getting unpacked and being driven hard through the dockyard.
Thereafter, the new Rangie heads out to see the rich night life of New York, before requesting us to wait a bit longer to see the full monty.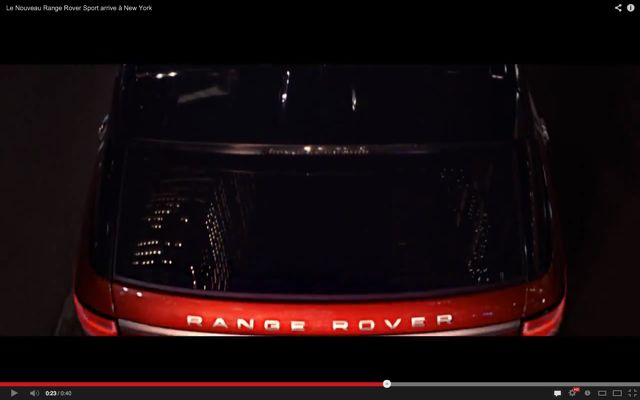 The 2014 Range Rover's engine lineup is still a speculative subject, but its needless to say that outputs will vary from the regular model. There are a host of visual changes with the Sport getting a revised grille, new bumpers, a new tailgate and stoplight clusters that extend into the sides of the car, a la Evoque.
The Range Rover Sport may grace Indian showrooms in time for Diwali.