The Peugeot 5008 MPV has gotten itself a facelift at the 2013 Frankfurt Motor Show. The refreshed MPV has gotten a new front end and an upgraded interior.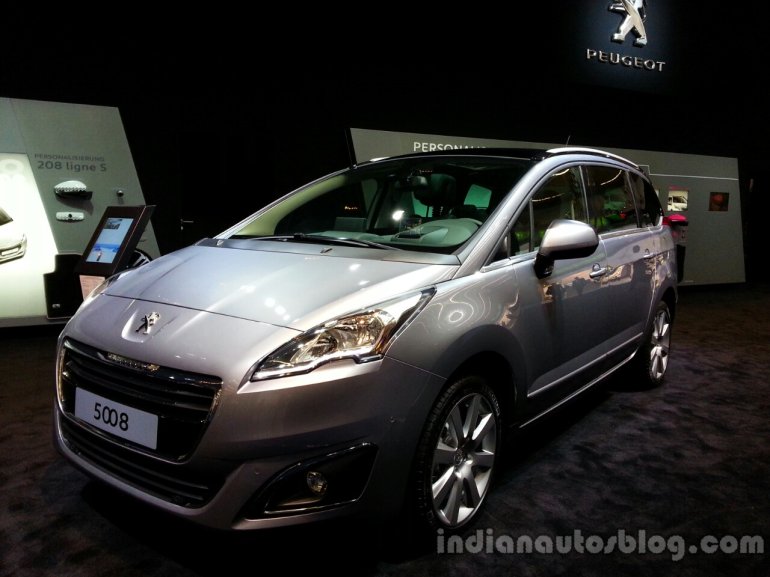 The 5008 now gets Peugeot's new family look with the floating grille and the sharply swooped back headlight. Chrome highlights for the grille and the LED daytime running light has also been added. Newly designed alloy wheels ranging in sizes of 16- to 18-inches are now available.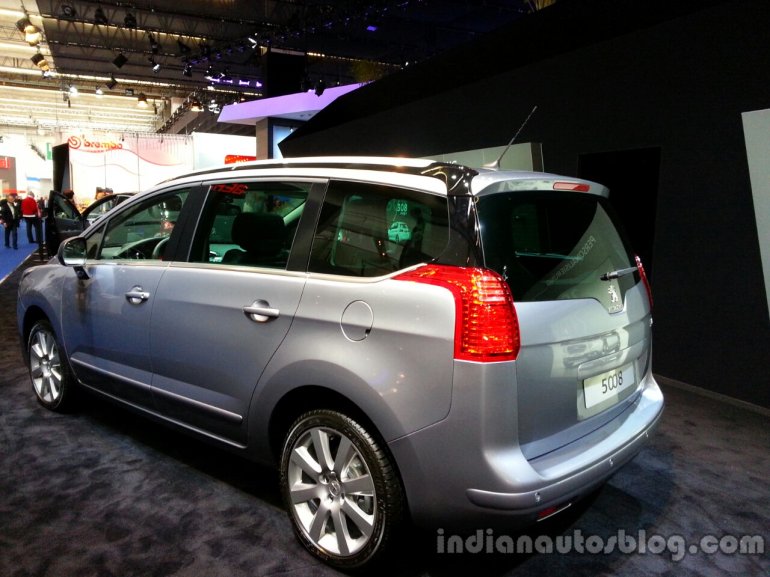 Unlike the 3008 which gets newly designed taillights, the refreshed 5008 continues with an unchanged rear. Inside, Peugeot will give the option of installing two 7-inch color screens in the head restraints so that the rear seat passengers can be suitably entertained. The system also includes Bluetooth headsets and a connection console. A head-up display with color information for important data such as speed and cruise control has now been included in the features list. Thanks to its flexible seating, the 5008 can seat anywhere between 1 and 7 passengers!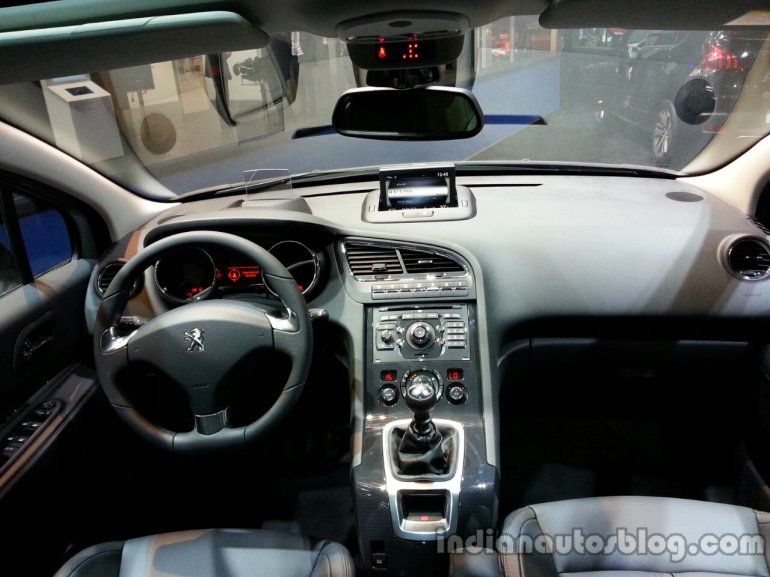 The 5008 gets four petrol and four diesel engine options. All petrol engines displace 1.6-liters and are available with varying power outputs with choices of a 5-speed manual, 6-speed manual and 6-speed automatic transmissions. The diesel engine ranges from a 1.6-liter to a 2.0-liter with options of a 6-speed manual, automatic or ETG (Efficient Tronic Gearbox).
Seeing the refreshed 5008 does make us a bit sad: When will India get such MPVs?
Press release on Page 2.
Peugeot 5008 Facelift Image Gallery
Peugeot 5008 Facelift introduced at the Frankfurt Motor Show
[Can't see the press release here? Head over to Scribd]