After much anticipation, the 2014 Mercedes S Class is finally here. We filtered through the extremely elaborate press release to bring you the main aspects of what is touted to redefine automotive standards.
[Can't watch the video? Head to Youtube]
The all new Mercedes S Class is elegant inside out and possesses many clever electronic gadgetry that would eventually be imitated in the future by the rivals. Nevertheless the new S Class would stand out as a pioneer. Here are a couple of videos which would get you up close with the new 'Best car in the world'.
Click here to know everything about the 2014 Mercedes S Class
The S Class always offered supreme comfort and solid safety features and the latest iteration pushes the envelope by quite a few notches. For instance the improved Magic Body Control scans the road ahead and adjusts the suspension settings accordingly, so that the occupants feel none of the road imperfections.
[Can't watch the video? Head to Youtube]
The exterior styling is a blend of sophistication and smoothness. The attention to detail in the head and tail lamps are simply terrific as the new S Class emerges as the best looking S till date.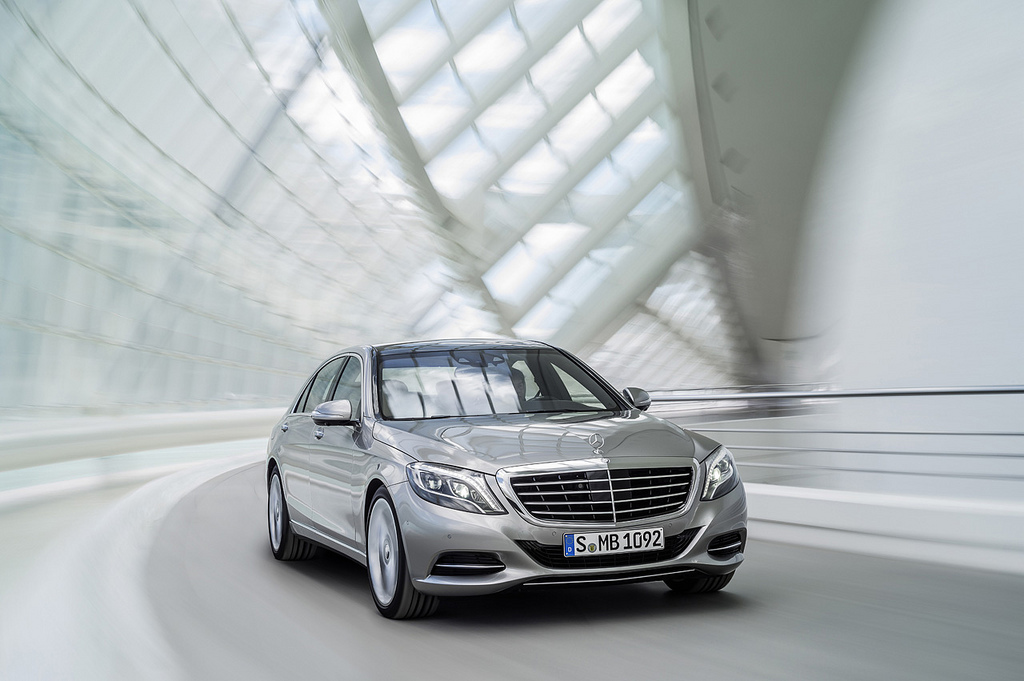 The exquisitely executed interior is the place to be. The rear seat gets its own set of displays and remote control. The space on offer is more than anyone could ask for. The COMAND system provides limitless options that controls each and every aspect of the car.
In a nutshell, the new flagship sedan from Mercedes sums up the expertise that the automaker has gathered by making automobiles for over a century.