We have exactly a week to pass before catching the 2014 Mercedes S Class in all its glory but here is something which is a close second to the actual car.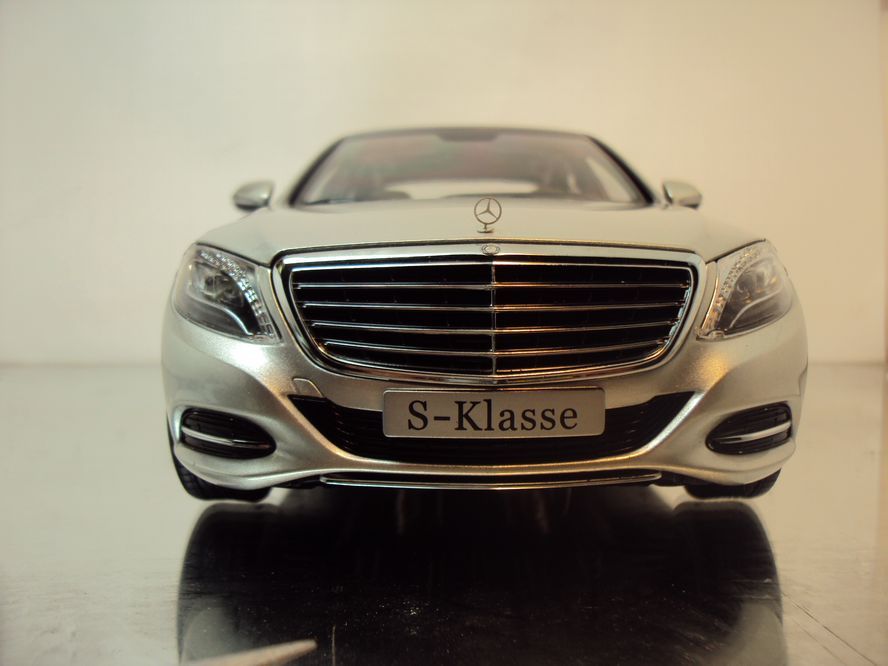 Seen here are the images of a brilliantly detailed scale model of the new Mercedes S Class. The images are courtesy of an Autoweek.nl's forum member who goes by the name "JP2010".
Lets start with the front fascia of this luxury liner. As with the current car, a prominent chrome grill occupies the centre stage. Headlamps are akin to the new design language that debuted on the A Class. As usual, the detailing is exquisite and we particularly like the rainbow like LED daytime running lights.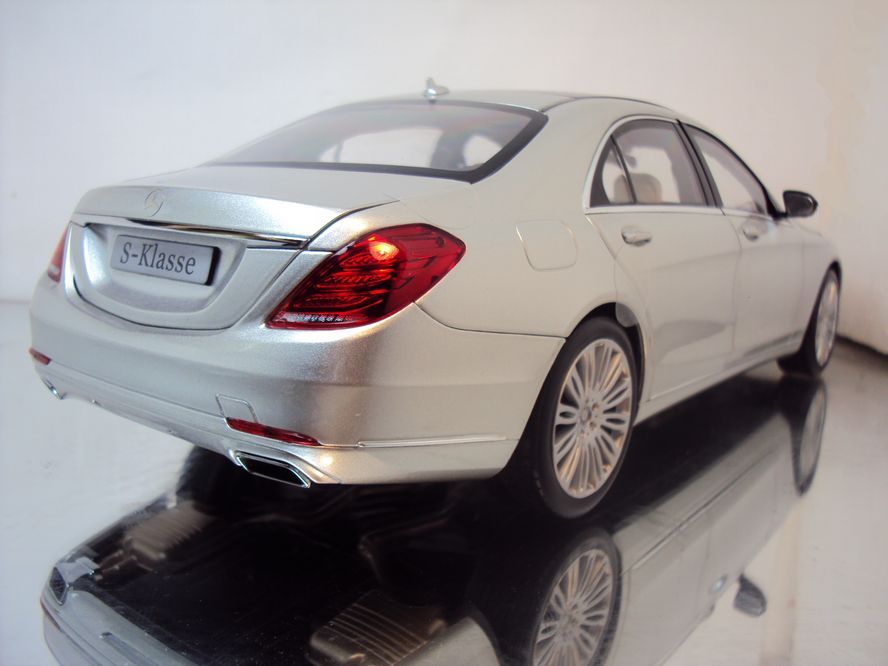 The sculpted front bumper sports a trough shaped secondary air dam and the chin is underlined by a sharp chrome finished air spliter.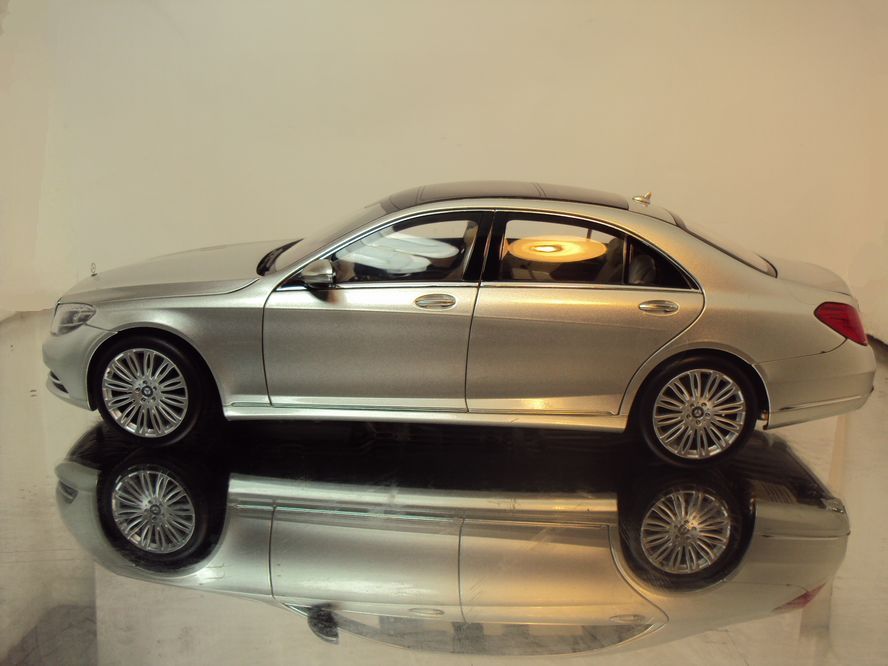 Coming to the side, the profile of the car has not been fiddled with and that is a good thing. The roof and the window lines haven't altered their courses and the only noticeable differences are the flared wheel arches that are ditched.
The rear of the car has also grown leaner, resulting in a more proportionate appearance. The taillamps are more curvy than before and the boot lid has deeper recess for the license plate enclosure.
Overall, the 2014 Mercedes S Class comes out as a much more elegant luxury saloon than its predecessor. Stay tuned to Indian Autos Blog for all the details about the new car.
Check out the 2014 Mercedes S Class Scale Model Image Gallery
[Source: Autoweek.nl]