Mercedes Benz have uploaded a Youtube video teasing its next launch, the facelift of the E Class.
[can't see the video above? Head over to Youtube]
Like most other upcoming Mercedes cars, Indian Autos Blog readers have been updated once every few days on the progress of this car while it moved from a thickly camouflaged test prototype to a graceful and mature looking showroom model.
The E Class is a refresh meaning there won't be changes to the underbody. However significant revisions have been made, and many bold decisions have been taken to give it a shot in the arm. One example is the departure from the split headlight unit assembly to a single piece design. We're also hearing of a newly developed Renault 1.6-liter diesel engine appointed as the range starter in some diesel-driven markets.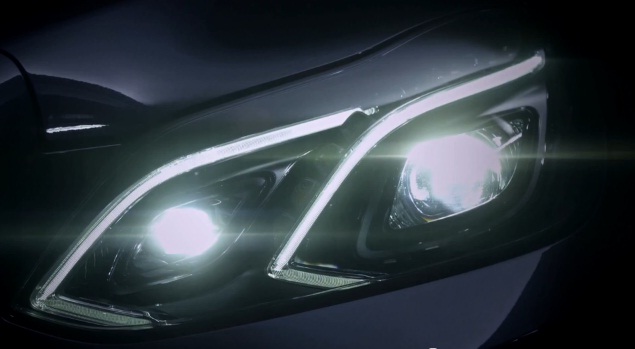 The video focuses on the full LED lighting which includes the turn signals and adaptive high and low beams. The hood, fascia and grille will all be redesigned. On the sedan, the rear doors and quarter panels are also new. Mercedes sells the E Class in sedan, coupe, convertible and sporty AMG variants.
Read our complete coverage of the new E Class
There's no information on when the new E Class will premiere. Detroit 2013 looks possible, and within 6 months from the time of the international launch, Mercedes Benz India should be ready with the car.