While the 2014 Mazda3 hatchback was announced only a few days ago, the 2014 Mazda3 Sedan has been leaked today.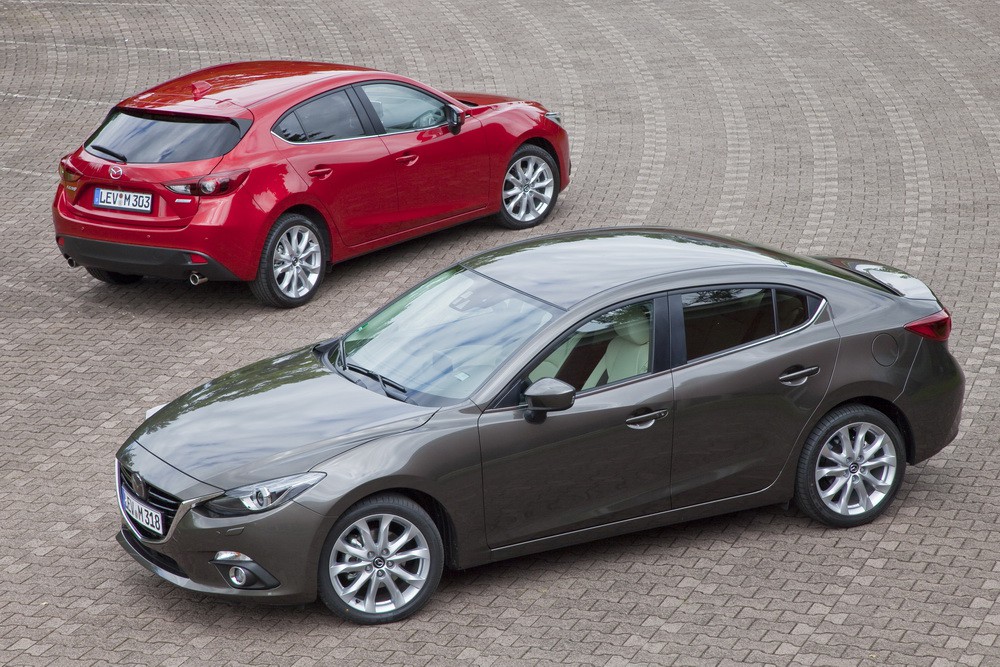 These images are thanks to TopGear Russia, who claim that the Mazda3 Sedan would be launched in their country by Autumn this year.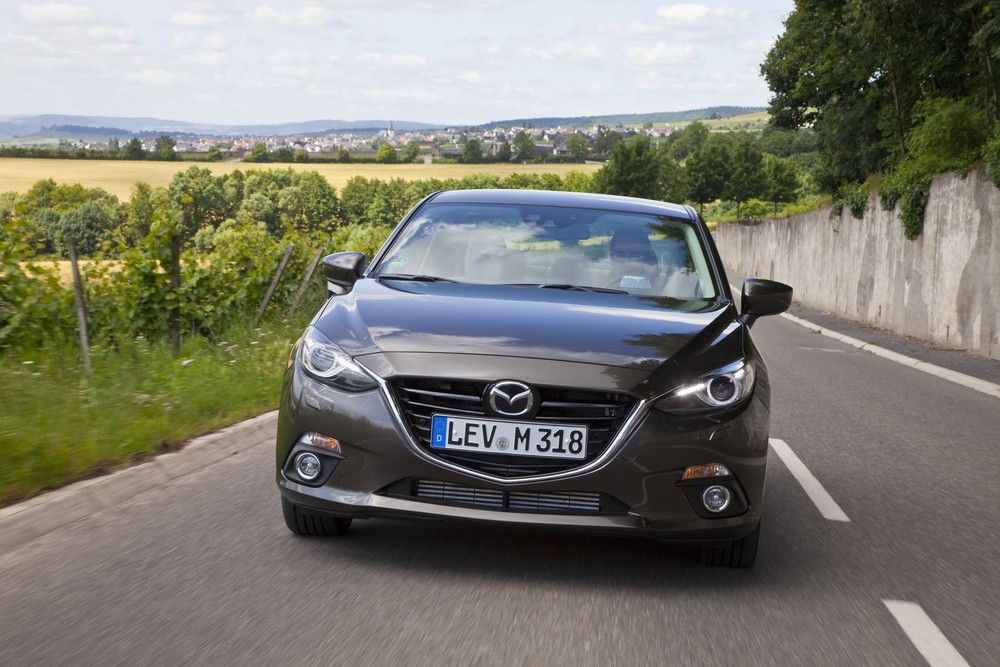 The Mazda3 hatch and sedan make use of the Mazda CX-5's platform, which offers a 30% improvement in rigidity. Under the hood, the Mazda3 makes use of the Mazda SkyActiv technology which promises higher fuel economy while not skimping on power.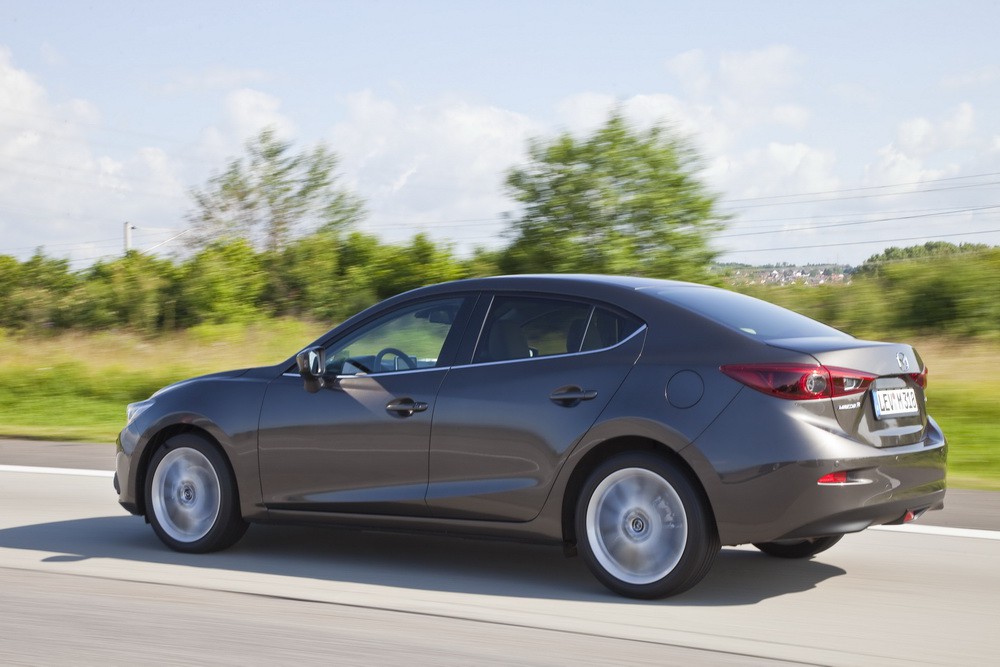 TopGear Russia says that the Sedan would be available with a 1.5-liter 117bhp SkyActiv engine apart from a 2.0-liter producing 120bhp and 165bhp. A 2.2-liter diesel option will only be available in the European markets.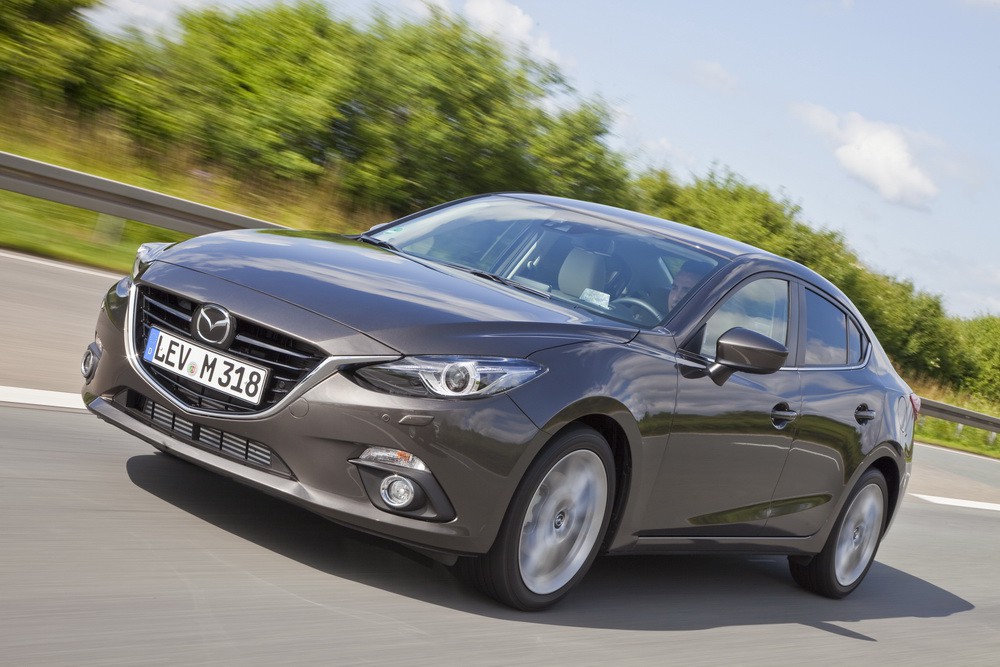 The Sedan would be offered in four variants - Drive, Active, Active Plus and Supreme. Features such as ABS, ESP and 6 Airbags would be offered even on the base variants.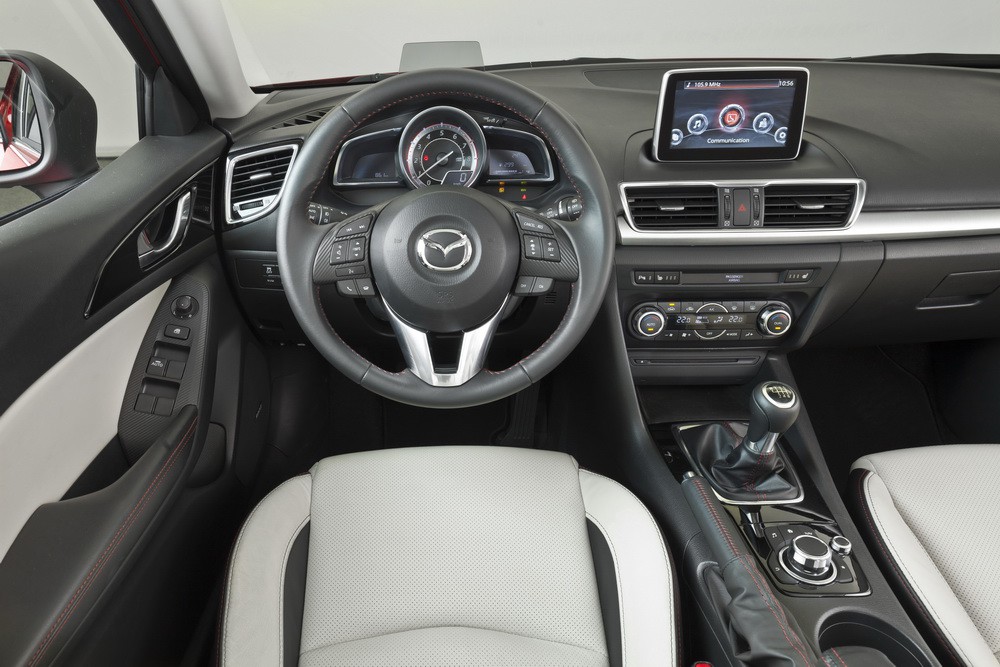 Prices of the car would be announced in September this year while the sales is expected to commence on November 1. Markets such as the United States and Russia are first on the list for the Sedan. This is because Americans and Russians prefer a sedan to a hatchback in this segment and Mazda would certainly like to capitalize on this trend.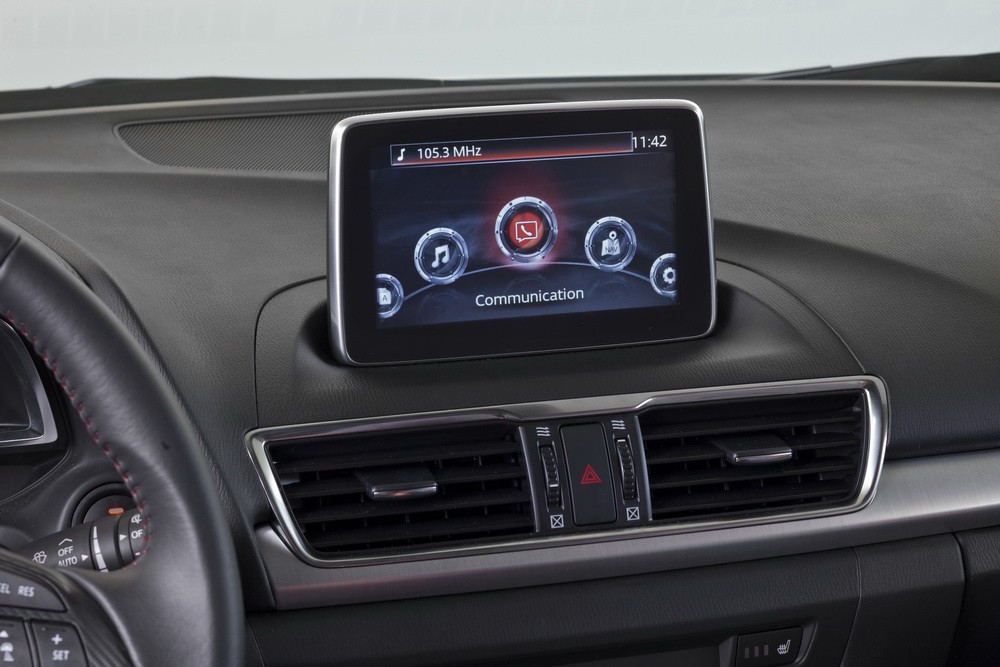 Now answering the question, is this the best hatchback-based sedan design we have seen? Certainly yes! This and the Audi A3 Sedan that is.
[Source - TopGear Russia]