We've been updating you on the all new Hyundai i10 with respect to spyshots of the test mules, initial ride along reviews, expected features list, variants marked out for the Indian production plant, and so on.
Through all these updates, we ourselves have learnt something about the new Hyundai. When we compared the images of the test mules that we have seen in India to the ones that Hyundai have on test in Sweden (for cold weather testing), we noticed that the rear door, the rear window design and the rear quarter glass are different.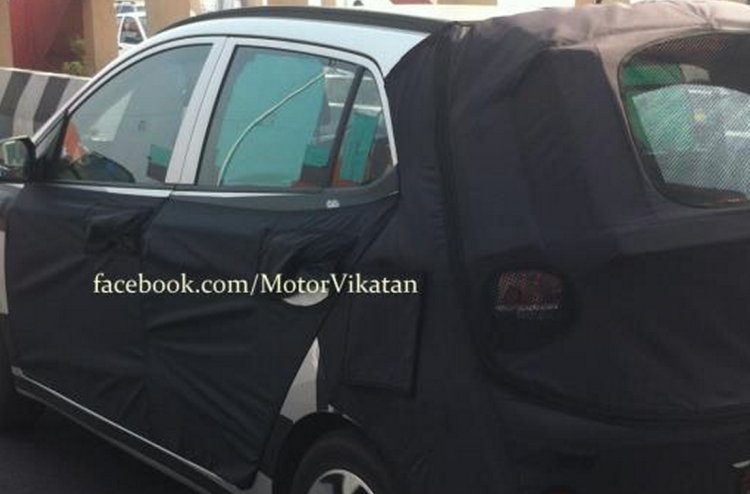 What you see above is the image of the Indian test mule, posted by our good friends from Motor Vikatan. Focus on the rear window line and how it ends at the quarter glass. Also check out the area of the quarter glass itself.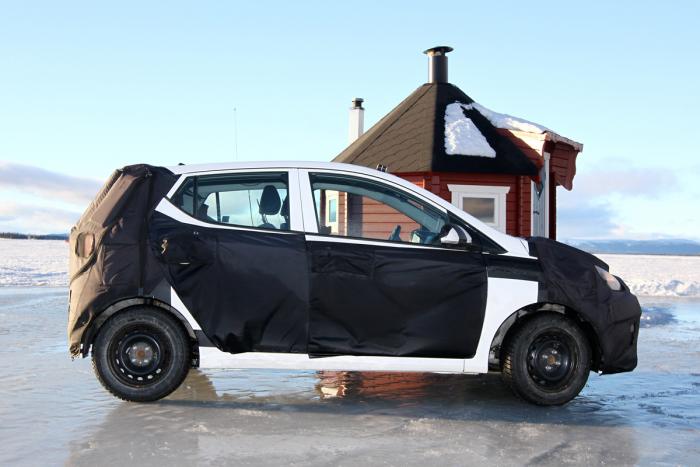 Now check this image of the new i10 in its cold weather testing in Sweden. Towards the beginning of the quarter glass, the window line extends steeply, more than on the Indian car. As a result, the area of the quarter glass is reduced as well.
This is one difference. The other major difference is the rear door itself. Check outline of the rear door in the Indian spec car. It's pretty straight forward and it looks like the current i10. However, take a look at the Euro spec car (Note: Keep your screen brightness to the maximum) and you'll notice a small kink towards the top end, where the metal meets the rear window.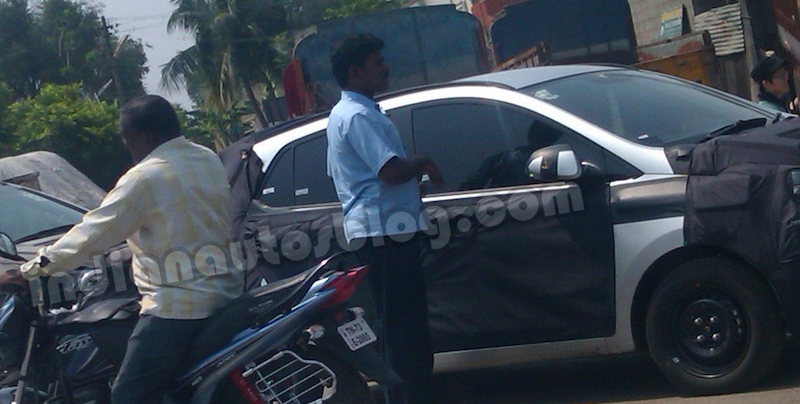 From what we can infer, the new i10 will look a bit more traditional (like the current i10) for India, while the Euro model gets this styling cue. Why you ask? Well, clearly we can imagine the rear seat passenger is going to feel a bit claustrophobic if the window is a tad small. This is something we Indians take into account when making a purchase decision. Abroad however, rear seat space on a hatchback is not considered a huge priority as it is seldom used.
Hyundai will manufacture the i10 for the European consumption in its Turkish plant starting from September, while the i10 for India, with a more friendly rear seat experience, will be made at the Chennai plant. The world premiere of the new i10 is likely to be held at the Frankfurt Motor Show in early September.
[Image credits - Motor Vikatan and Auto Express]