The 2014 Chevrolet Camaro Convertible has just checked in at the 2013 Frankfurt Motor Show alongside its coupe sibling.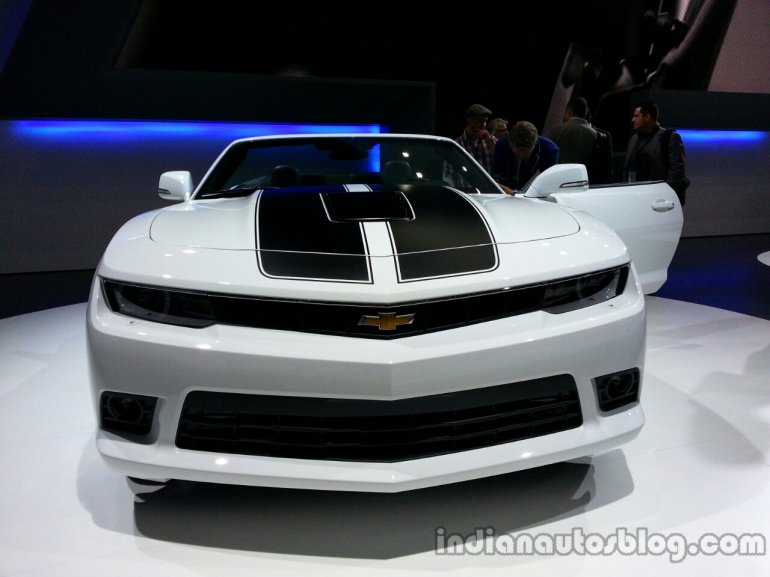 The facelifted Camaro Coupe made its global debut at the New York Auto Show in April, whereas the convertible is being shown publicly for the first time. Except the missing roof, the Camaro Convertible remains true to the hardtop Coupe in styling.
The American sportscar comes with a functional engine hood which, according to the company, reduces the aerodynamic lift while also enhancing engine cooling. Additionally, an integrated rear spoiler helps the car stay put on the ground.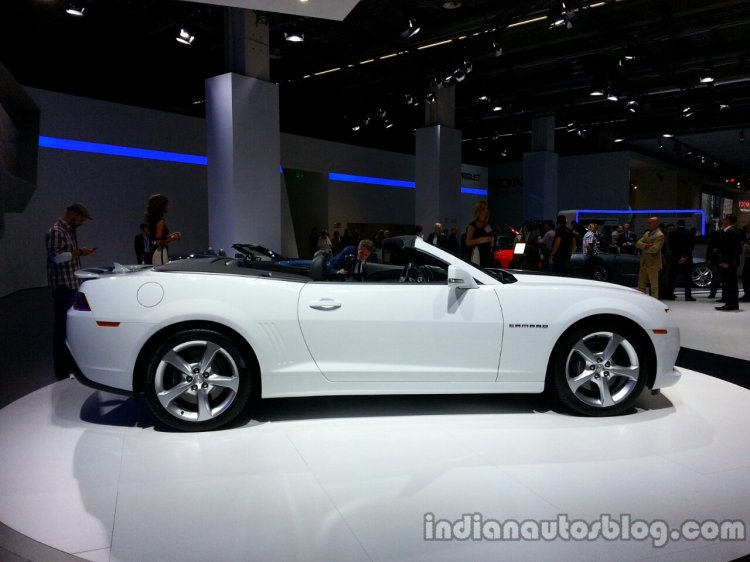 Power is courtesy of a 6.2 litre V8 petrol motor that pumps out 432bhp and 569 Nm of torque paired to either a 6-speed manual or an automatic gearbox. The automatic version offers active fuel management and variable valve timing to improve fuel efficiency.
The Camaro Convertible equipped with the manual transmission is almost up there with the similarly spec'ed coupe in terms of performance figures. At 5.4 seconds, the former is just 0.2 seconds slower than the latter in the 0-100kph sprint.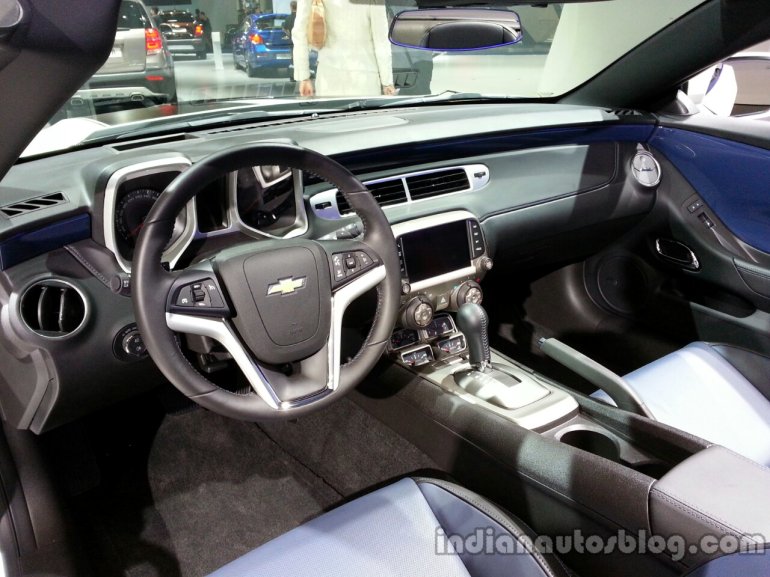 GM has bestowed the car with the Chevrolet MyLink Connected Radio multimedia infotainment system. USB, Aux-in, Bluetooth, smart phone sync, text-to-speech, voice commands, navigation...you name it, this infotainment system has it!
The facelifted duo will go on sale in the old continent by the end of this year.
2014 Chevrolet Camaro prices in Germany
2014 Chevrolet Camaro Coupe - 39,990 Euros
2014 Chevrolet Camaro Convertible - 44,990 Euros
A press release with more details can be found on Page 2.
2014 Chevrolet Camaro Convertible Image Gallery
2014 Chevrolet Camaro Convertible debuts at the Frankfurt Motor Show
[Can't see the press release above? Head over to Scribd]