If you thought that the 1,000 bhp Bugatti Veyron was fast, hold your breath for new and mind-blowing details have emerged on the next generation Veyron.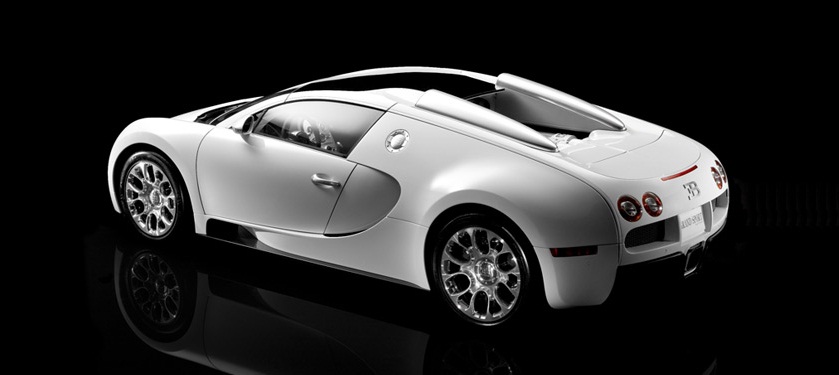 According to a report on British publication Auto Express, Bugatti engineers are working eagerly to produce a totally insane 1600 bhp version of the Veyron, which will hit showrooms by next year. It will be faster than the 1183 bhp Veyron Super Sport, which currently is the fastest Bugatti.
2014 Bugatti Veyron - More power, higher top speed
The new model is said to have raised the stakes with a top speed of around 290 mph (464 kmph) and can reach 0-100kph in just 1.8 seconds. The new car will also be lighter by around 250kg increasing the power-to-weight ratio figure.
A number of engineering techniques and innovations could be used to keep the weight down. One area where the company is reducing weight is the wheels, which will be constructed entirely from carbonfibre, hence reducing the unsprung mass and improving the car's dynamics.
Power is said to come from the massive W16 engine, which is the same one used on the current car but with an increase of capacity from 8 litres to 9.6 litres. Hybrid technology is also being considered, an electric motor may be utilized to boost the power output to 1600hp.
"We are working on the next super-sports car. The big challenge will be reducing weight – we are looking at some incredible technologies, such as wheels made entirely from carbon fibre. We're considering hybrids, too" said Bugatti's chief vehicle engineer Jens Schulenburg to AutoExpress.
[Source - AutoExpress.co.uk]