The 2014 Brabus S Class is one of the most extreme exhibits at the 2013 Frankfurt Motor Show.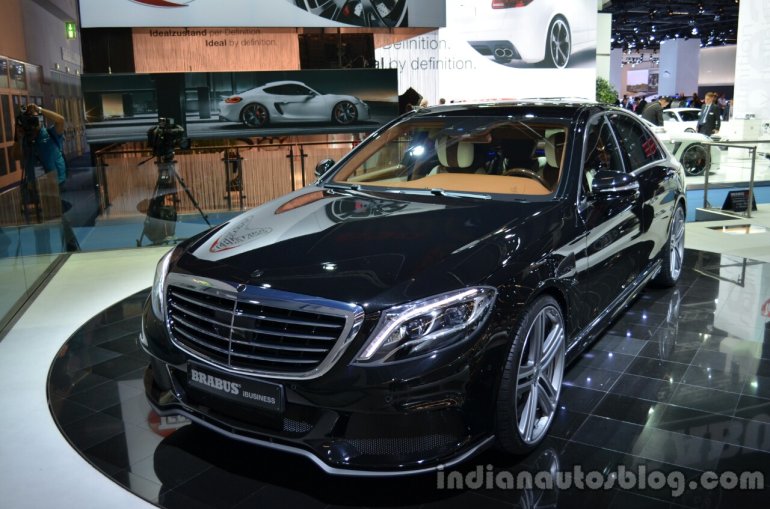 Based on the new gen Mercedes S Class, Brabus has launched three performance grades at the show. All versions receive exclusive Brabus aerodynamic kits which include new front bumpers, revised side skirts and rear diffuser, vented front fenders and ride height lowering module (reduces the ground clearance by 15mm).
In addition, the car can be specified with 19-, 20- or 21-inch Brabus alloy wheels which can be fitted with Continental, Pirelli or Yokohama tires. On the inside, the Brabus S Class sports premium leather or Alcantara upholstery, a high-end multimedia system and Brabus branded door sill plates.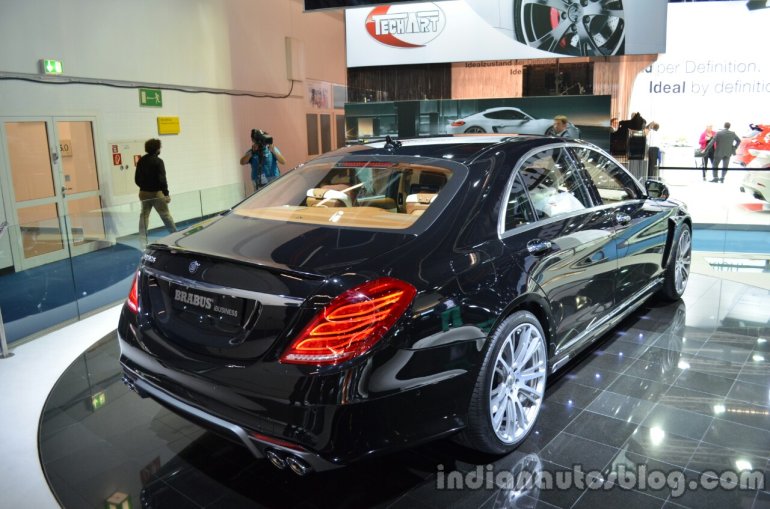 Coming to the performance packages, if you own the S500 variant, you can order the 520 PowerXtra CGI performance kit which pumps up the output of the 4.7-litre V8 to 520bhp and 820 Nm of torque. Brabus claims a 0-100kph time of 4.2 seconds and a top speed of 300kph in this program.
If you happen to own an S 63 AMG and you are unhappy with the 585bhp it offers, then Brabus provides two levels of performance kits. The base 650 PowerXtra CGI package squeezes 650bhp and 1,000 Nm of torque out of the 5.5-litre V8.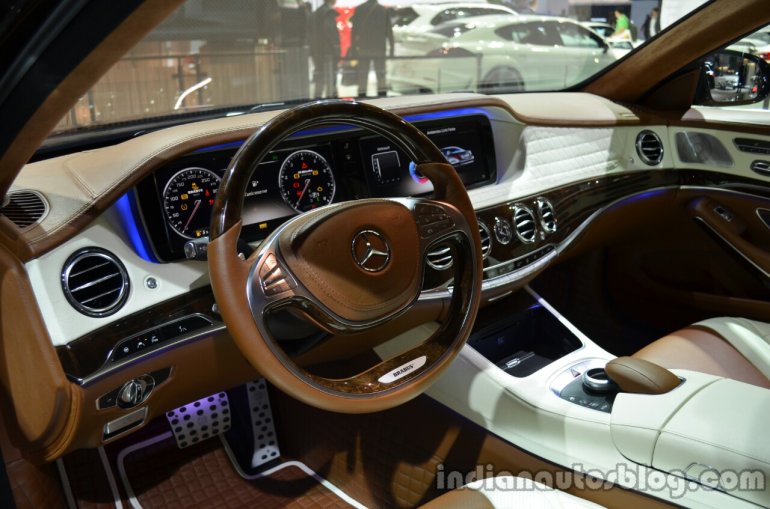 Not enough? Then may be the Brabus B63S should satiate the hooligan in you! With new turbochargers, air intake, free flow exhaust and revised ECU, the B63S extracts a needless 730hp out of the AMG engine, and an electronically limited torque of 1,065Nm! The tuning specialist claims an electronically limited top speed of 325kph in this program.
More details are available in the press release on page 2.
2014 Brabus S Class Image Gallery
2014 Brabus S Class - Press Release
[Can't view the press release? Head to Scribd]