The 2014 Audi A8 Facelift will be unveiled through a web premiere on August 21. Audi will use its online Media TV to debut the refreshed A8.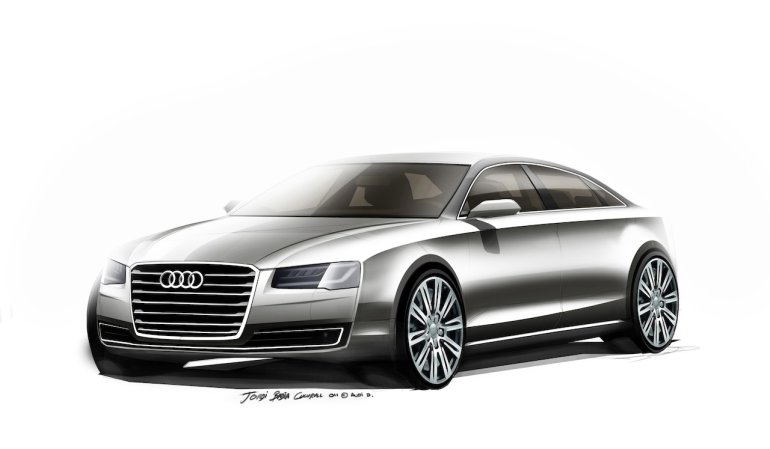 We have shown you a couple of teasers that the company released, however there were two different cars underneath the sheets. One of them is the new A8 (which after being unveiled on Aug 21 will have a public debut at the Frankfurt Motor Show) and the other is the Audi Sport Quattro Concept (world debut at Frankfurt).
Read our complete coverage on the 2014 Audi A8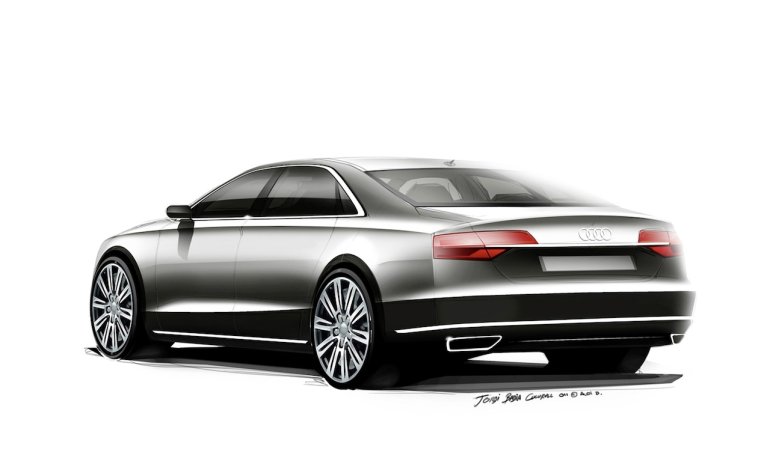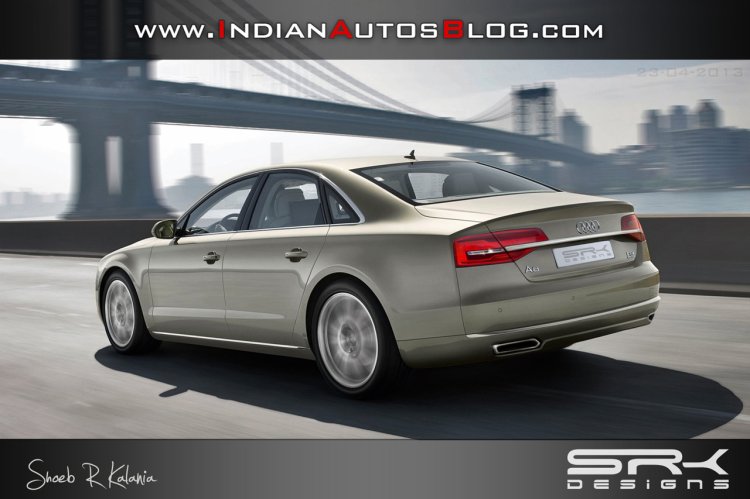 The company has also released a few design sketches of the 2014 A8. Notice the similarity of the design sketch of the rear to what our artist, Shoeb, rendered nearly three and a half months ago: A chrome strip extends across the width of the bootlid and there are dual rectangular exhaust pipes and another chrome embellishment on the rear bumper.
The front gets the Audi Matrix LED lights along with the company's claimed innovative turn signal technology. Visual enhancements for the bumper and the grille are also visible. A sketch showing the interiors has not been released, though there are bound to be a few minor changes here as well.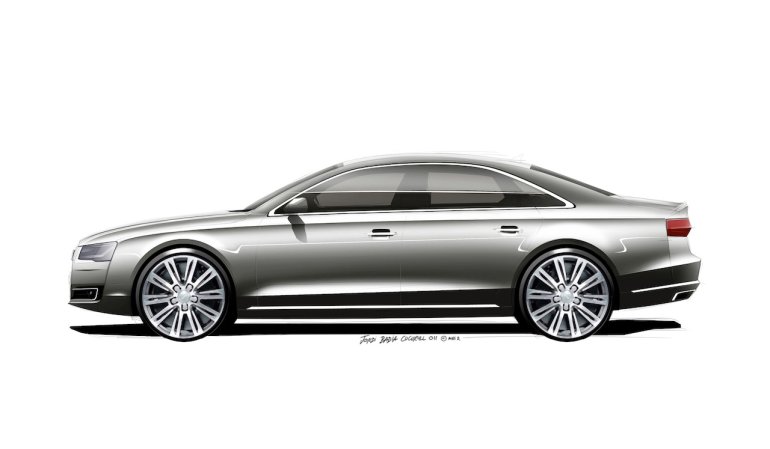 The refreshed A8 has already started testing in India and we think a local launch can be expected in late 2013 or early 2014.
2014 Audi A8 Facelift Image Gallery