The 2014 Audi A8 Facelift will be unveiled through a web telecast on August 21. The refreshed A8 will then have its public debut at the Frankfurt Motor Show next month.
[Head to YouTube if you're unable to watch the video above.]
Meanwhile, Audi has released yet another teaser video of the A8. This time, the interiors of the luxury-barge have been teased. From the limited scenes visible, we don't notice any changes. The gearlever continues to have the aircraft throttle like appearance while the center console is dominated by the Audi MMI screen (it appears a tad bigger though).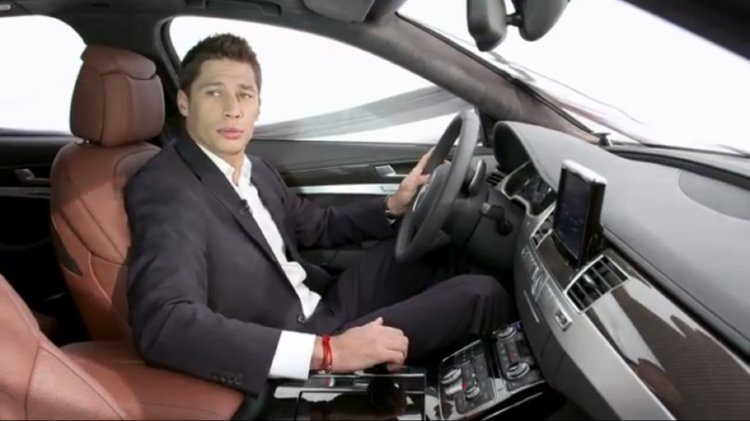 Check out our exhaustive coverage on the 2014 Audi A8
The rear seat continues to have its limousine-like package which fully extends the front seat forward and also provides a footrest for the passenger. There would be a few minor tweaks to the interiors which usually extend to the MMIs user experience, the added chrome detailing on certain panels, and really minor differences that we can only identify when the company mentions it.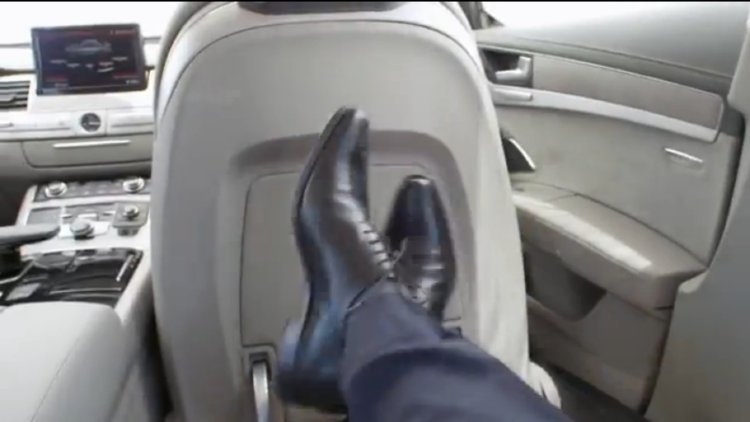 The facelifted A8 has already started testing in India and thanks to Indian Autos Blog reader, Jackie Lakhani, we were able to show you the images first hand. Exterior wise, the Audi Matrix LED headlights combined with the innovative turn signal technology are the highlights of this Mercedes S Class rival.