May 17, 2013 - 2:42pm IST
Filed under Toyota, Toyota Avanza
Toyota Avanza and Daihatsu Xenia get updated in Indonesia to fight the Suzuki Ertiga harder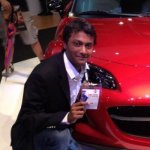 Nithyanandh K, As a toddler, those wheeled machinery fascinated me even before I knew what they're called as! So here I'm, petrolhead by birth, Mechanical engineer by qualification and automotive reporter by profession!
The Suzuki Ertiga has clearly been giving sleepless nights to its rivals the Toyota Avanza and the Daihatsu Xenia, in Indonesia.

The Avanza and the Xenia are badge engineered siblings and had the Indonesian market to themselves until the arrival of the Suzuki Ertiga. However, the Ertiga has been a huge success in the MPV doting Indonesian market. The Suzuki MPV is being shipped from India as a CKD.
The Avanza and the Xenia managed to stay ahead of the Ertiga but their market shares have been reduced. Daihatsu was the first to react to the pressure from Ertiga as it updated the Xenia with added safety features like dual airbags, sliding middle row seats and seat belts for the third row seats.
The Xenia continues to be powered by a pair of petrol motors - a three cylinder 63PS 1.0 litre and a four cylinder 92PS 1.3 litre engine. A 5-speed manual or a 4-speed automatic transmission is on offer. The updated Xenia's prices range from 133.1 million Indonesian Rupiah (around Rs. 7.48 lakhs) to 185.8 million Indonesian Rupiah (around Rs. 10.45 lakhs).
Toyota followed closely and has now updated the high end Avanza Variant. The Avanza Veloz is the top end variant and is available in both manual and automatic versions. Looks wise, nothing has changed.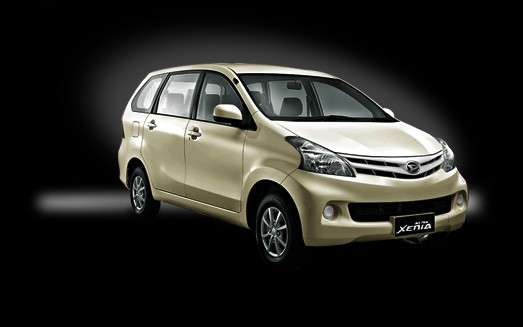 The added equipment are dual airbags, seat belt pretensioners and driver seat belt warning. The Avanza has been in the market since 2004 and the car has been reskinned once.
The Avanza Veloz is powered by a 1.5 liter 104 PS petrol engine which is mated either to a 5-speed manual transmission or a 4-speed automatic. The lower variants of Avanza are available with the Xenia's 1.3 litre mill. In comparison, the Ertiga is powered by a 1.4 litre engine that puts out 95 PS. The transmission options are similar to that of the Avanza.
The Avanza Veloz is priced at 181.8 million Indonesian Rupiah (around Rs.10.22 lakhs) for the manual version while the automatic variant retails at 191.8 million Indonesian Rupiah (around Rs. 10.78 lakhs). The MPV race in Indonesia is set to get fiercer as the newly launched Chevrolet Spin also joins the party.