The Toyota Auris (not to be confused with the smaller Yaris) is the hatchback relative of the Corolla sedan like what the Volkswagen Jetta is to the Golf or the Honda City is to the Jazz.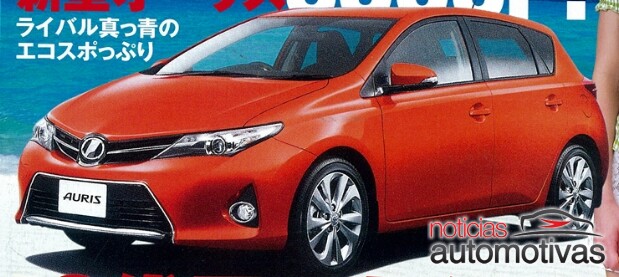 The current Auris was launched back in 2006 and found life very difficult in some markets outside Japan. The primary reason was the kind of competition it has to tread with.
In Europe the C-Segment hatchback segment is the Volkswagen Golf's playground. On top of that cars like the Focus and Megane are red hot properties.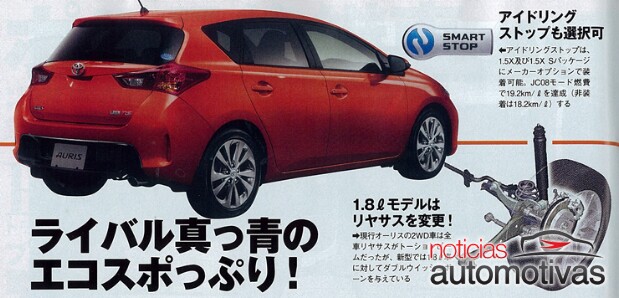 But Toyota is interested in listening to none of that. They have been testing the next generation Auris globally for a few months now and on the latest edition of TopCar Magazine Japan, the car has been exposed prematurely. Compared to the current Auris that looks completely outdated, the new model is sharp, keen and a few visual elements are inspired by a race track.

The interior, unlike the current model, is designed like as if the starting point was the driver's seat. The Auris has set its sights on the Golf and if the photographs are anything to go by, this could be a worthy contender.
1.5L and 1.8L engines producing 108 hp and 144 hp respectively sit under the bonnet. They take help from a start-stop system to boost their fuel efficiency. Both engines are mated to a CVT transmission, but the 1.8L may also be made with a 6-speed manual gearbox. A double wishbone rear suspension is available on the 1.8L variant while the 1.5 uses a torsion beam.
All versions receive six airbags, traction control and electronic stability program.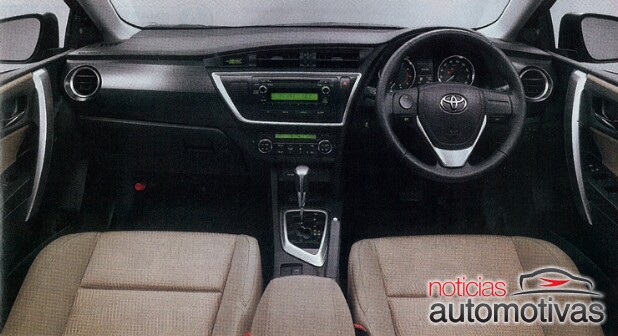 The Auris hatch graces the Japanese market in July. The question we're raising is will the Auris hatchback completely inspire the next generation Corolla expected to land in late 2013?
Read about the next generation Toyota Corolla
[Source - TopCar Magazine via NoticiasAutomotivas.com.br]