We thought there would be only three refreshes from Tata today. However, that is not the case. Welcome the fourth MY 2013 from Tata - 2013 Tata Indica eV2.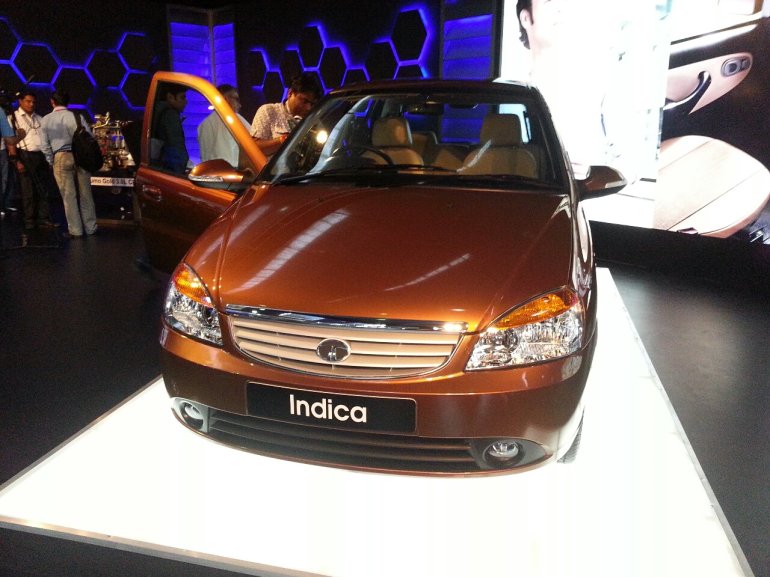 General Note for the 2013 Model Year Tata cars and Pointers from the Press Conference
Tata tell us that all the MY 2013 products have been improved upon after taking into account feedback from the dealer and customer level. About 500 Tata employees met with the dealers and the customers before the start of the MY 2013 program. In general, Tata say that the overall reliability and performance of the cars have been improved.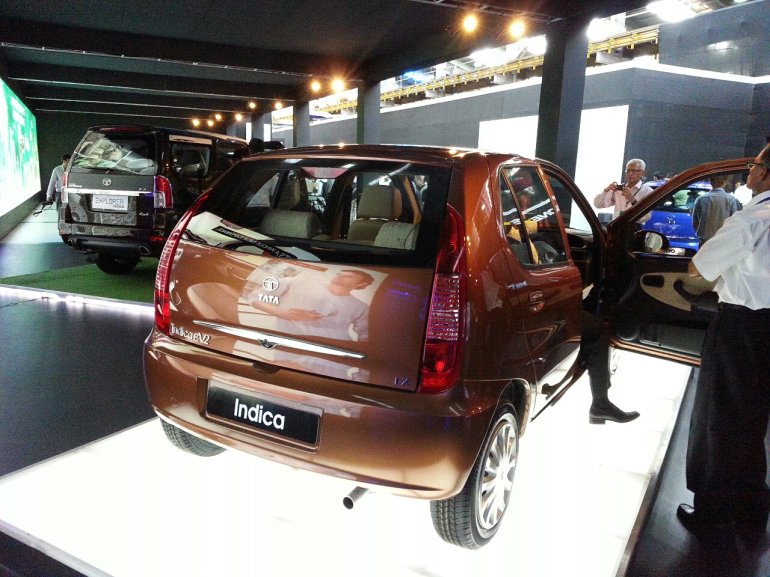 Mr. Karl Slym, MD of Tata Motors, told the media that Tata Motors had planned products for the Indian market until the year 2020. He also said that Tata would be playing in future segments. In Sanand, Tata will be making another vehicle apart from the Nano. Mr. Slym did not reveal the vehicle though.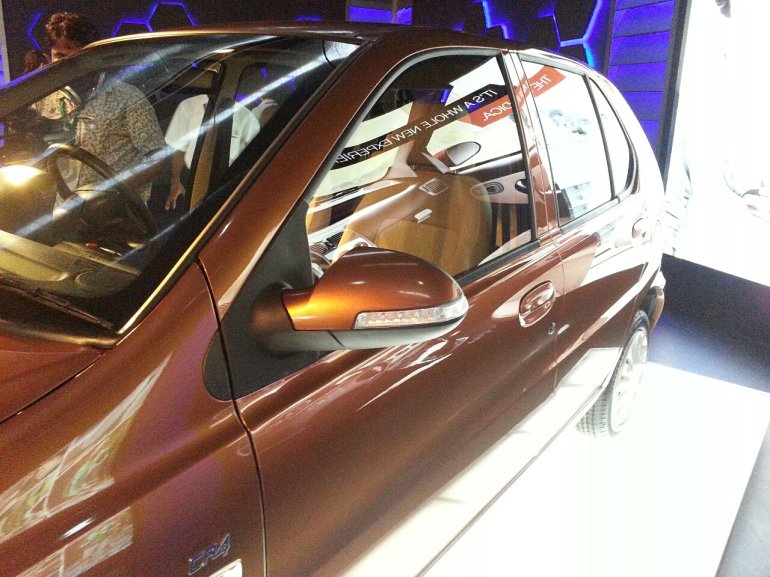 He also said that 150 new generation dealerships would be opened by this year. These flagship dealerships would have a new and different type of customer experience. Not to mention, there would be 11 new service programs in the coming weeks.
On the outside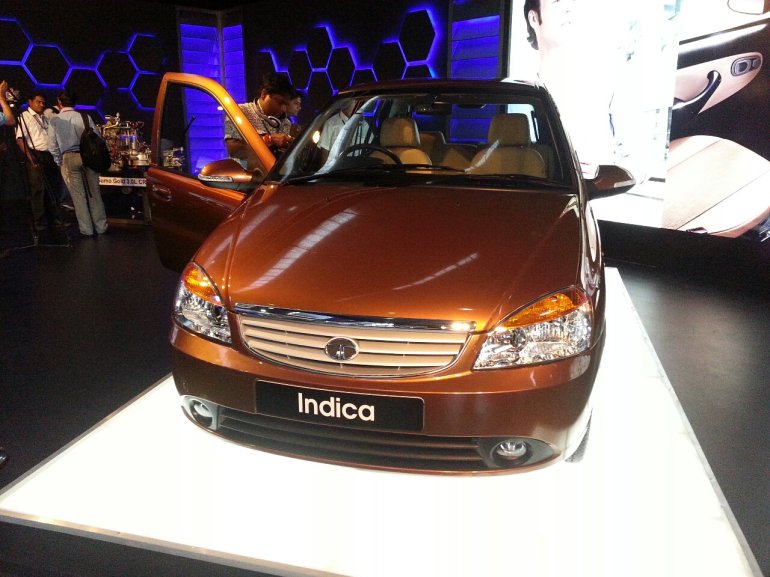 Exterior wise, the new eV2 has a few discreet changes. The ORVMs feature turn indicators (first time on an Indica). At the rear, there is an all new chrome garnish extending along the width of the car. A triple-stepped chrome tipped grill is also seen on the 2013 updated.
Continued on Page 2.
On the inside
The new eV2 sports a four-spoke steering wheel in an ebony-black color and a dual-tone interior (which will also be seen on the 2013 Indigo eCS). The door of the car also sees the addition of a magazine console.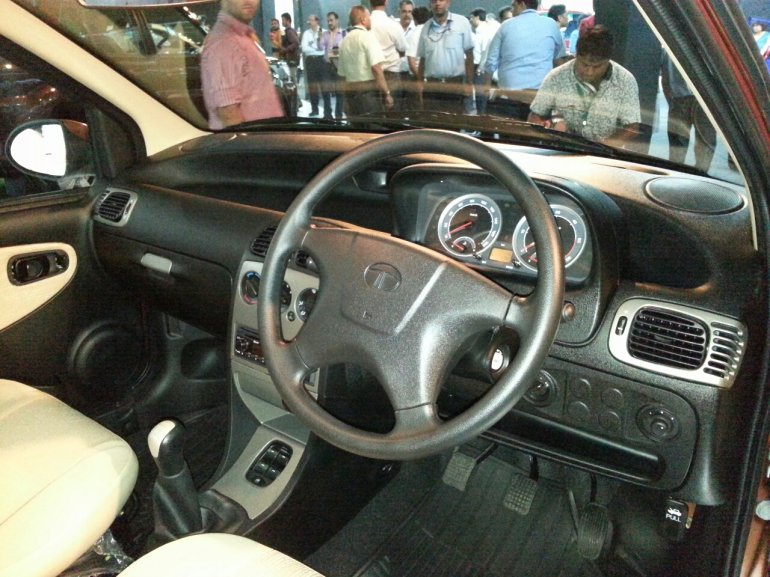 The seats come in a 'Sahara beige' color, whilst the center console of the car is finished in a silver metallic color.
The new eV2 also gets electrically adjustable ORVMs.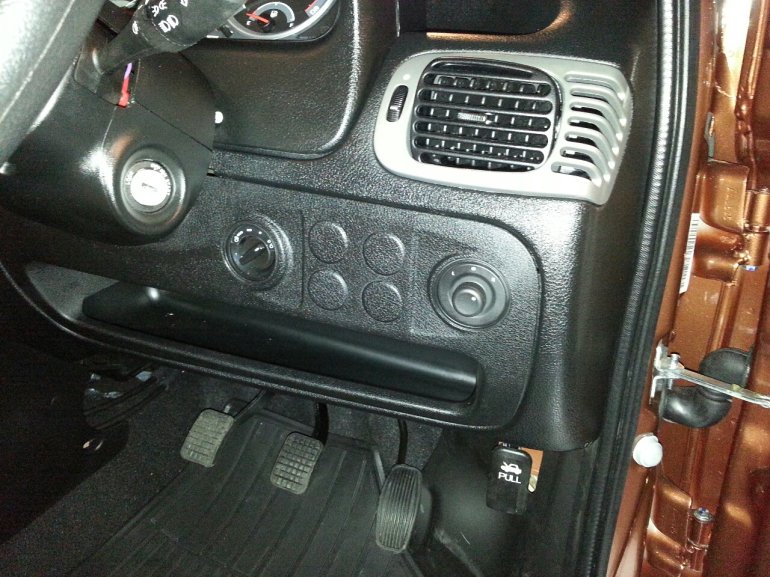 Mechanical changes
A new 'TA 65' transmission which is a cable shift type is seen (previously it was of the linkage type). This will ensure lesser vibrations and smoother shifts.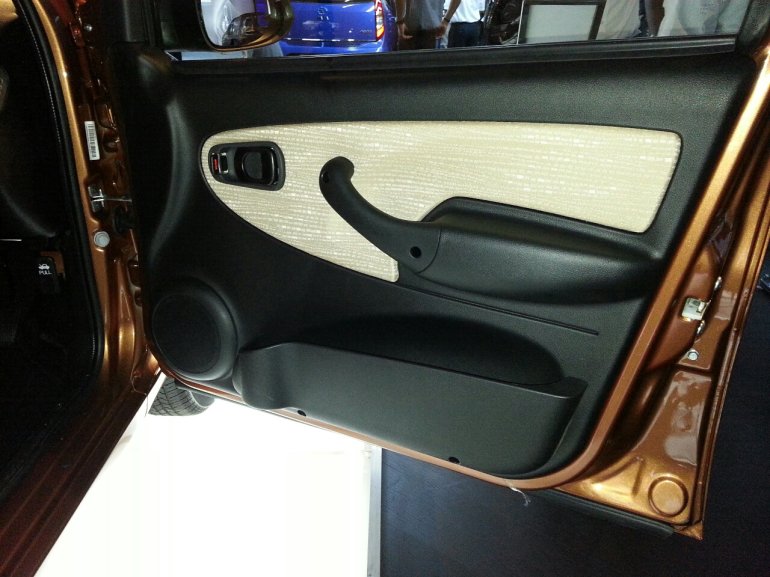 A new Dual path front suspension has also been included (before it was a MacPherson strut) for better ride quality, lower noise and a comfortable ride.
Next page contains the Image Gallery, followed by the Specification Sheets and the Press Release.
2013 Tata Indica eV2 Image Gallery
Specification sheets on the next page.
2013 Tata Indica eV2 Specification Sheets
[Head to Scribd if you're unable to view the document above.]
[Head to Scribd if you're unable to view the document above.]
Next page has the Press Release.
2013 Tata Indica eV2 Press Release
[Head to Scribd if you're unable to view the document above.]