Back in July 2012, Suzuki unwrapped the Grand Vitara facelift for the Japanese market under the brand 'Escudo.' It had a new front grill, new black headlamp lenses, aggressive front bumper with black fog lamp surround and a new alloy wheel design.
Since then Suzuki has launched the Vitara facelift in Australia, Russia and China.
This week Suzuki launched the facelifted Vitara in the United Kingdom. The Grand Vitara in the UK market features a full spare wheel with 225/70 tire on the tailgate. This spare wheel increases the length of the car by 200mm on five door models and 170mm (on three door models.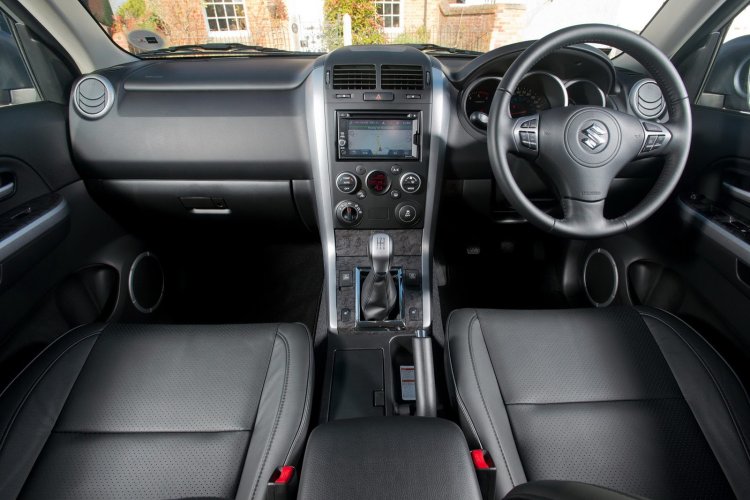 On the inside, we can see new seat trim design and a 6.1 inch touchscreen Colour Navigation System. The music system supports CD, radio, SD card, media player connected via the USB port, as well as Bluetooth streaming.
Suzuki has retuned the 1.9L DDis engine to increase fuel economy and reduce CO2 emission. The CO2 emission level has decreased from 179 g/km to 174 g/km and the fuel economy has increased to 18.19 kmpl from 17.64 kmpl. Prices start from £15,995 (INR 13,96 lakhs).
Maruti Suzuki is reported to be considering local assembly of the Grand Vitara in the future. We have no information on whether the 1.9L DDiS engine would make it to the Indian shores. Without a diesel engine, we wonder what impact the Vitara facelift can have on the booming SUV market.
[Source: Carscoop.blogspot.com]