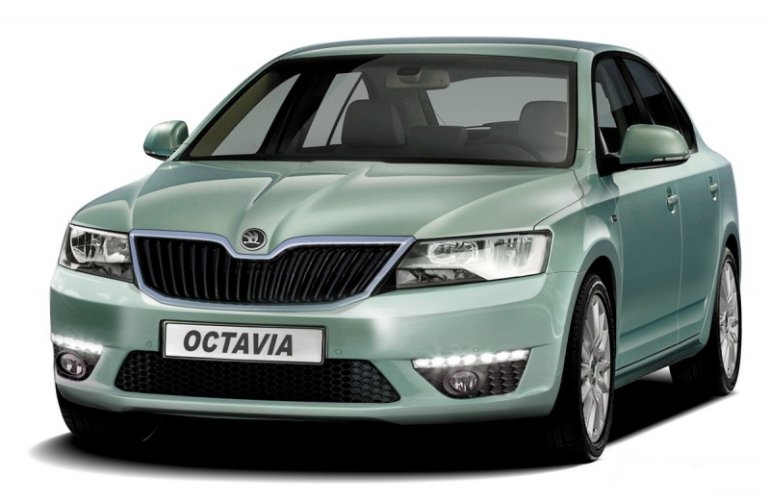 Recently, Skoda revived the 'Rapid' moniker for the European markets. We would like to remind our audience that the European Skoda Rapid is very different from the Indian version. The Skoda Rapid has created new segment for Skoda in the European market. However, because of the Rapid, Skoda will have to re-position the next generation Octavia.
Skoda has decided to "re-premiumise" the Octavia pushing it slightly away from the mass market products such as Citigo, Fabia and Rapid. The all new Octavia will move up from the C segment and into the D segment sedan category. It will be bigger and longer than the previous generation.
The overall length could stand at 4.8m providing a more comfortable rear seat space. The wheelbase will be stretched to 2,620mm (from 2,578mm). Though the next generation Octavia is bigger, it will shed at least 80kg resulting in improved fuel economy.
The car will be available in two body styles – liftback and wagon. Under the hood, engines ranging in capacity between 1.2-2.0 liters will provide firepower. Price will also rise thanks to this re-positioning. The new car will be revealed at Geneva Motor Show next year and will go on sale after the show.
The next gen Octavia will head to India to replace the Skoda Laura. But Skoda India may bring the European Rapid to India to revive the Octavia moniker.
[Source: fleetnews.co.uk]