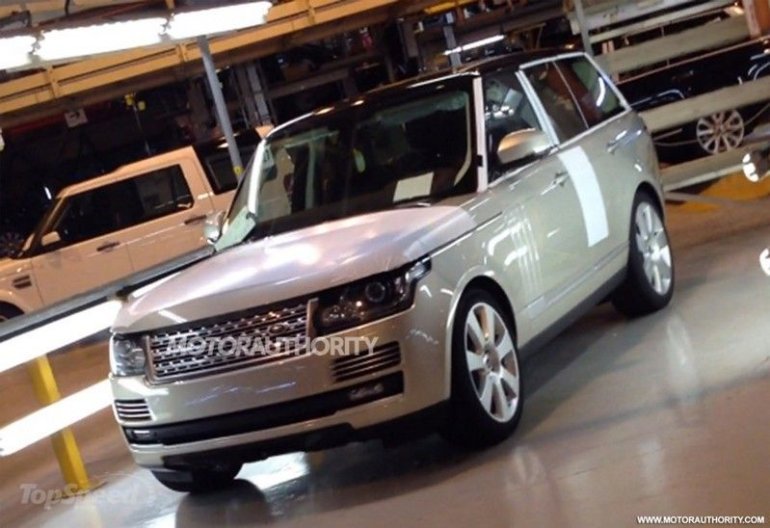 Jaguar-Land Rover's fetish of the Chinese market grows deeper and deeper. JLR has decided that in order to keep the Germans from getting away, it needs a strong hold on the Chinese market.
But what do the Chinese like the most?
If your answer is more leg space at the rear, you are correct!
The Chinese love long wheel base versions of luxury cars. Most German automakers know it very well and hence they develop LWB versions of their products just for the dragon land.
Land Rover has identified this special demand for lengthened cars and is planning a LWB version of the 2013 Range Rover. If you have no clue what the new Rangie would look like, we suggest you head straight over here.
Test mules of the LWB Range Rover have been spotted near the factory wearing heavy camouflage. The stretched model has longer rear doors and much improved rear-seat legroom. We hence expect the LWB version to be heavier than the standard model. This also means that the LWB will negate some of the 400 kg weight loss that Land Rover was harping about. Range Rover will also implant a more powerful version of the of the 5.0L Jaguar V8 to move the extra mass.
Although none of the German manufacturers sell LWB version of their products across segments in India, JLR should definitely contemplate on bringing the Range Rover LWB to India. Indians love rear seat space as much as the Chinese. This would also compel the Germans to rethink their strategy of LWBs in India.
[Source: AutoExpress.co.uk via MotorAuthority.com]