Nissan India launched the 2013 Nissan Micra and the Nissan Micra Active in Chennai yesterday.
While the 2013 Micra is an updated car catering to the needs of the B+ hatchback customer, the Micra Active is a cut price, de-segmented version, which will cater to the B segment prospects.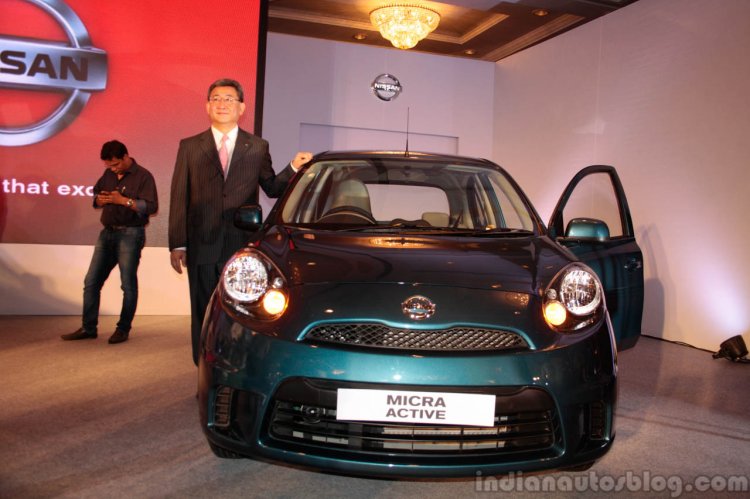 Nissan has priced the Micra Active from INR 3.5 lakhs, ex-showroom, Delhi (and 3.49 lakhs for Chennai) and as a result it is a significant 1.29 lakhs cheaper than the base variant of the 2013 Micra. While exterior parts such as a new bumper, grill layout and headlight assembly have seen the reduction in cost, our sources inform us that the steering system of the Active has been localized, while it is currently imported for the 2013 Micra.
In the month of March, 468 Micras were sold and this dropped to 335 cars in April. In a bid to clear existing inventory, 846 units were dispatched to dealers in May. Now Nissan hopes that the Active Micra-New Micra combo would land them 2,500 orders a month (both put together).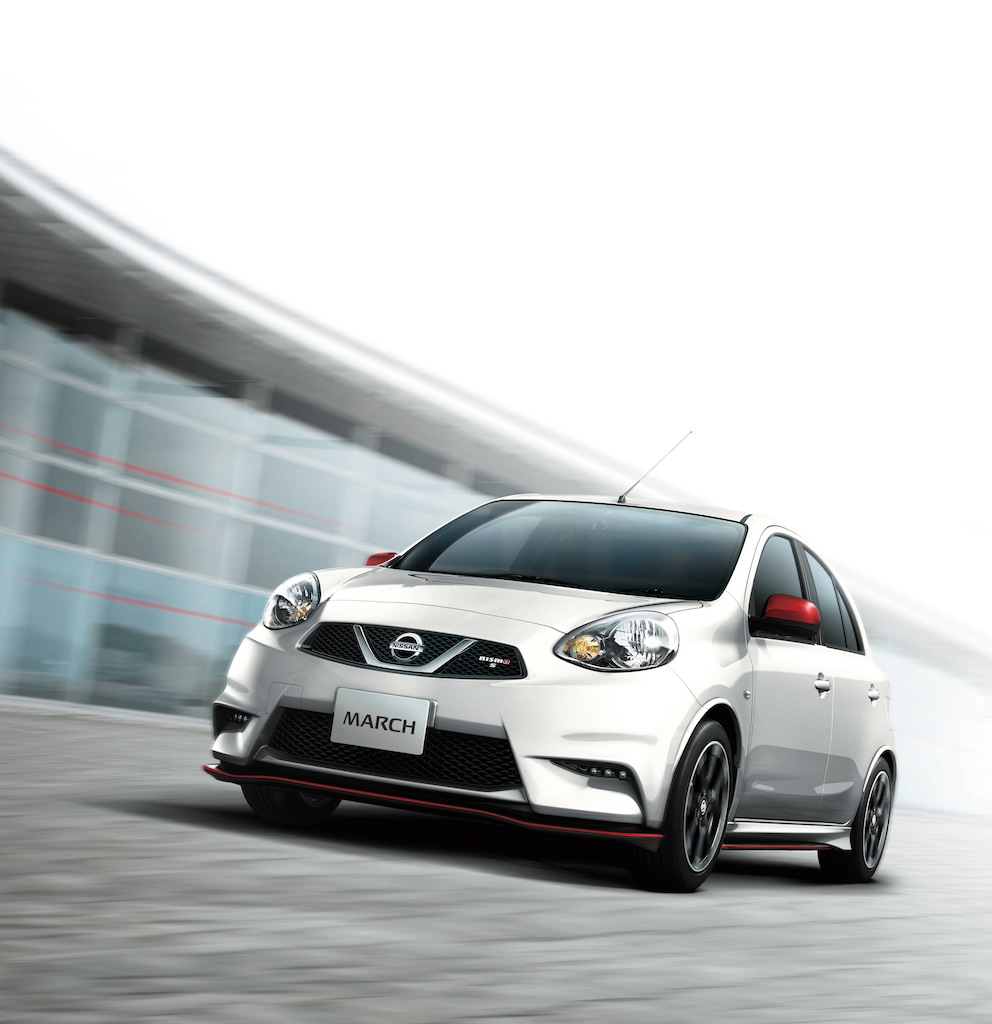 Speaking to Indian Autos Blog at the Chennai launch, Mr. Chikuya Takada, Head of Product Planning for Nissan India, also spoke about the NISMO range of products. Nissan launched the Micra NISMO (called as March NISMO in Japan), 370Z Fairlady and the Leaf NISMO. When asked whether the Micra in India would receive a NISMO pack, here is what he had to say to us:
My priority is the Nissan brand now. Our focus is to ensure our sales target of 100,000 units (per year) by 2016. Maybe we will think about the NISMO brand later on. Not many people in India are aware of the NISMO brand.
We think that Nissan India, if at all they do decide to launch NISMO, would start with body kits and accessories, before moving to engine and suspension modifications. Now that we've updated you on NISMO, its the job of Indian Autos Blog readers to pester Nissan India to get the NISMO brand up and running!
Read more about the Nissan Micra NISMO
Stay tuned for a price comparison of the Micra Active versus its competitors.