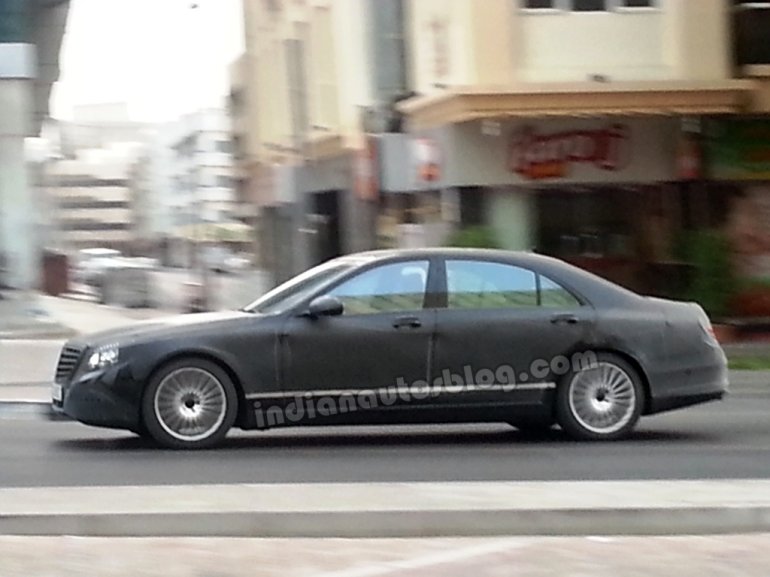 The new Mercedes S Class has been our radar since a very long time now. We have brought you every single update of its development. We have brought you countless spy shots and innumerable renderings.
The all new Mercedes S Class will be the torch bearer for the entire the automotive industry. More importantly, now that the Maybach brand is with us no more, the all new Mercedes S Class will be the true flagship for the brand.
But here is the true testimony that times are changing. News comes in from China that Mercedes Benz executives are pushing the big bosses at Stuttgart to give China the rights to host the world premiere of the Mercedes S Class instead of Europe or US. Prior to this development, the Mercedes S Class was slated to debut at the 2013 Geneva Motor Show.
China is huge market especially for luxury cars. Many luxury marquees are setting up shops, customizing their products and even developing new products grounds up for the Chinese markets. The success of the all new Mercedes S Class in China is of paramount importance for the automaker. It would clearly put Mercedes in the lead.
Mercedes understands the importance of the Chinese market. The Stuttgart automaker will introduce five new models in the Chinese market by year end. Mercedes also has plans to open an additional 43 dealerships taking the total number to 260, including coverage outside of major cities.
Unfortunately, all is not well for Mercedes in China. The automaker grew by just one percent from last year putting them way behind BMW and Audi. Launching the new Mercedes S Class in China would send out a very strong message for the Chinese market.
The all new Mercedes S Class (codenamed W222) has been under development since a very long time. For the first time, Mercedes will launch the all new S Class in six different variations such as the normal and long wheelbase sedans, a coupe replacement for the current CL-Class, an extra-long and luxurious "Pullman" edition and two convertibles. We have comprehensively detailed the all new Mercedes S Class over here.
Launching the Mercedes S Class in China would be a huge risk. But as they say in old English - No risk, No rewards!
[Source: Europe.autonews.com & Jinhua Times]