Here are a few more next generation Audi A3 images leaked on the internet by a Russian website. The interior of the new A3 was revealed at the Consumers Electronics Show in Las Vegas at the beginning of the year but this is the first time we're getting a 360 degree idea of the new model.
The model leaked is the 3-door hatchback model. Following the hatch will be a five-door hatch, a convertible and a sedan for the first time in the A3 range. All these models are built on the Volkswagen Group MQB platform that will underpin about 40 models in the next 8 years.
Audi's not discussing the engines, but the capacity is likely to extend from 1.2 to 2.0 liters in both petrol and diesel. The 1.6 TDI and 2.0 TDI slated for use on incoming model are already part of the currently running models, Vento and Jetta. The petrols likewise are from the current models in the VW group.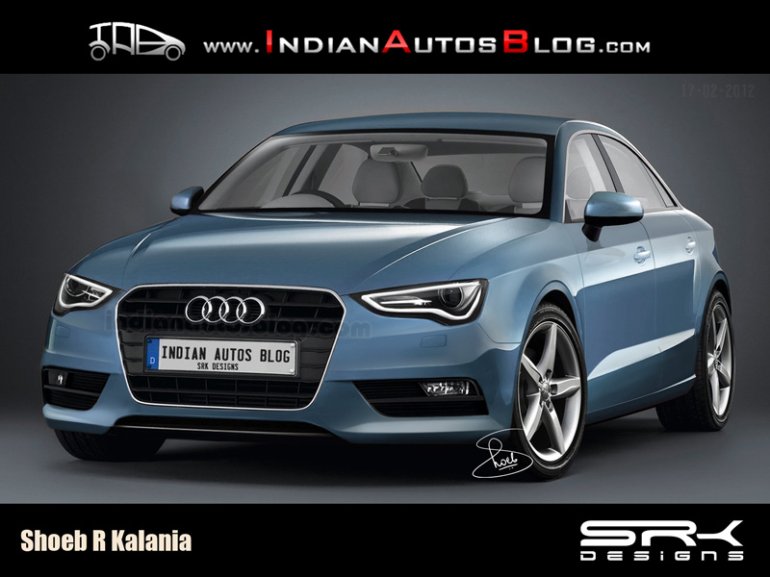 Meanwhile Audi India's CEO Michael Perschke responded to Shoeb R Kalania's rendering of the A3 sedan (on the left) two days ago on Facebook. This was his response to the four door model -
Looks good, compare it with what we showed at the Auto Expo ... Let see what 2013+ will bring.
Perschke sounds bullish about the future of the A3 but he's careful not to give any details on its launch, capacity, body style etc. The model likely to reach India is the four-door as the concept showcased at the Auto Expo concept used for India had a boot and four doors.
[Source - ZR.ru]