Aug 11, 2012 - 1:40pm IST
Filed under Nissan, Nissan Evalia
Takayuki Ishida, Nissan India's CEO speaks about Evalia pricing, cost down Micra & much more!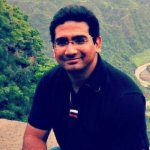 Kaustubh Shinde, They say sooner or later your passion finds you. Sometime in late 2009, I started writing for IAB and ever since then it has been a roller coaster ride for me. An amazing experience that has taught me a lot, taken me to new places, driven some great cars and met some amazing people. When you don't find me on IAB (very rarely), you will find me either at a coffee shop or an eatery or at the nearest gadget store. Hope you enjoy IAB as much as we do!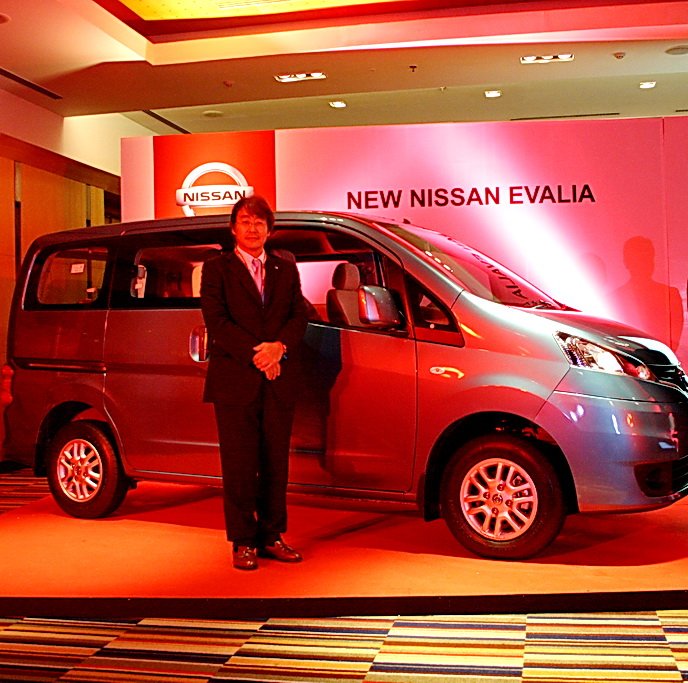 We were at the media drive of the Nissan Evalia where we caught up with the man in charge of Nissan India – Mr Takayuki Ishida - Managing Director and Chief Executive Officer.
He revealed to IAB many interesting details of Nissan's future in India –
This MPV is called the NV200 in Europe. Why was the name 'Evalia' chosen for the Indian market?
The NV200 and Evalia are very different offerings. The base technology may be same but design wise and feature wise, the Evalia is very different. More importantly, the customer base that it is targeting will not connect with the name NV200.
When the Evalia is launched, it will be compared to Toyota Innova and Mahindra Xylo. How do you plan to differentiate the Evalia from its rivals?
I agree that Toyota Innova is the biggest player in the market. But we are not going to pitch the Evalia against the Innova. Toyota is targeting a very 'business-focused' customer with the Innova.
Nissan Evalia is targeting a customer who likes to drive himself. An Evalia owner will drive the car in city traffic as well out of the city on the weekends. The Innova is a very heavy car and is not so easy to drive in city traffic conditions.
The Evalia provides a different solution to the customer. Size-wise it is big enough, may be bigger than Innova and Xylo. It has a very good drivability and it has a lot of features as well.
It has a lot of space and a flat floor. You can put your bicycle, any sports gear or camping gear in the car and enjoy your weekend. It is so easy to drive that you will not feel tired of driving even after you drive for a long time.
The Evalia customer is upgrading from hatchback or a sedan. So we want him to get the same drivability experience that Innova and Xylo cannot provide.
The Nissan Sunny was launched with a very aggressive pricing and it worked for you. Any plans of aggressive pricing with the Evalia?
Actually, I cannot say it's an aggressive pricing but it will be a good price for the Indian customer.
If the customer is thinking about the Toyota Innova and he thinks it is too expensive and we can offer him the Evalia at a very reachable price.
Right now, the Evalia is only being launched in with a 1.5L Diesel engine. Will we see the Evalia with a petrol engine soon after the launch?
Considering the current market situation and petrol price, we will be only focusing on the diesel engine. For now, diesel makes sense and petrol does not make sense. If petrol prices come down, then definitely! We have a sound petrol technology that we can tuned for the Indian market. But I am not seeing petrol demand in the future.
What are the marketing plans for Evalia? Will you have a brand ambassador?
We will focus on the USPs of this car and communicate those to the customers. We will focus on how the customer can enjoy this product to the fullest.
Ranbir Kapoor came at the 2012 Auto Expo and posed next to the car. Maybe we can compare the Evalia with Ranbir's lifestyle.
It is a very lifestyle product that the customer can take on camping trips, trekking, fishing and cycling.
Mercedes tried this 'lifestyle oriented product' strategy with the B Class Sports Tourer. Are you planning the same path for Evalia?
Mercedes is clearly targeting a different price bracket but may be our direction is similar. The purpose of the Evalia is to enjoy your life so maybe we are thinking with the same orientation.
There was a rumor about a stripped down Micra to gain volumes. Is it true?
Yes, the opportunity is on the study table. But the final decision is pending.
Renault has recently launched the Duster and it is very popular right now. Is this an opportunity for you to re-design the Duster and sell it under Nissan's umbrella?
At this moment there is no plan as such. But if there is an opportunity we will look into it.
Do you plan to use the Evalia platform for a commercial usage?
We have no plans to enter the commercial segment. We have no scope to enter the LCV market with the Nissan brand.
Renault is planning to enter the sub 4 lakhs market with the 'A Entry', Do you have some plans as well?
We haven't studied the sub 4 lakhs market for Nissan brand. But as long as the brand commitment is maintained, we will be present in any price range. I am not saying that Nissan brand will not enter the sub 4 lakh price bracket ever. As long as we can maintain the brand commitment, it is possible.
Do you think that Renault has cannibalized Nissan sales in India?
Talking about our alliance partner, Renault has brought immense benefits to Nissan. We are working together on component sharing to provide the customers with very attractive prices. We are commonizing the suppliers and reducing the cost. And now Renault-Nissan is 3rd  largest in the world. It is a very big thing for both of us.
Talking about the product, although they are somewhat similar but they (Renault) are targeting different type of customers and taste. We have our own brand commitment.
They have their own dealership network and we have our own network. It is not a negative relationship at all. In fact, it is very synergetic.
What is the progress on the Datsun brand?
We have finalized on the launch of the brand but the products are under development. Considering the each market that a Datsun targets (India, Russia and Indonesia) will get customized products, it will take some time for us to develop Datsun products.
Are there any plans to manufacture the NV200 London Cab in the Chennai facility?
At this moment, we don't think we need to do it. However, in the future if it makes sense, we can do it. It is much easier to do it because UK is a right hand drive market. But Europe has their own manufacturing plant. If it is cost effective to manufacture the NV200 London Cab in Chennai, then it will definitely happen.